What's Heather Graham doing now?
Mimi Rogers played Austin's original sidekick from the '60s, Mrs Kensington, the mother of Elizabeth Hurley's Vanessa Kensington. Since then, Mimi's turned up in the X-Files, Two and a Half Men, Mad Men and NCIS, where she reconnected with fellow Austin Powers castmate, Robert Wagner.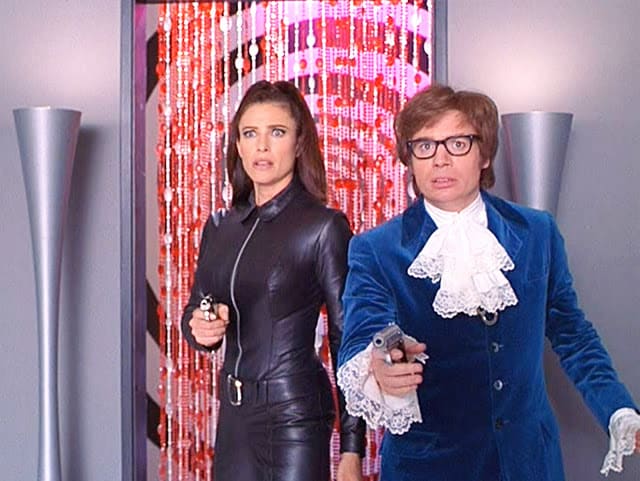 Will Ferrell appears in the first two Austin Powers films as Mustafa, one of Dr. Evil's henchmen. In both films, his character meets an ugly demise. What's Ferrell been up to since??? Uhm, Anchorman, Elf, Step Brothers, Zoolander, Wedding Crashers. He's basically taken over from Myers as the biggest comedy star in the world.
Rob Lowe played a friend of one of Dr. Evil's decapitated henchmen in the first film but ended up on the cutting-room floor. Then, after doing a perfect Robert Wagner impersonation to Mike Myers on the golf course, Myers cast him in the next two films as the younger version of Number 2, the character Wagner plays.