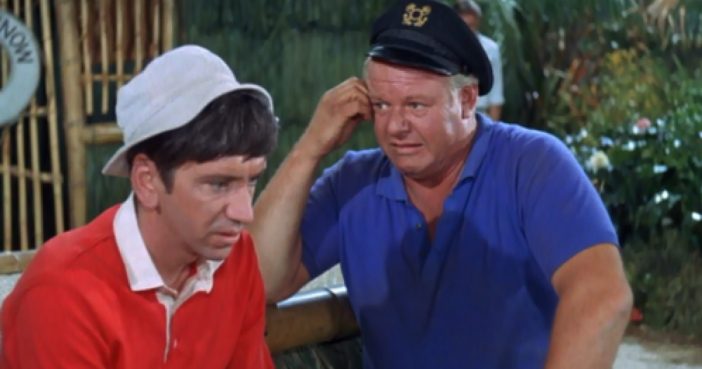 10. The Cast Was Originally Drinking Out Of Real Coconuts Until They Realized It Looked Awful On Camera
The show was keeping it 100% authentic with this move, but it didn't end quite as expected. turns out coconuts aren't that great for holding liquid. The cast changed over to more reliable materials after leaky coconuts ruined scenes.
9. Actor Russell Johnson, Who Played The Professor, Refused To Take His Shirt Off During Casting Auditions
I'm sure the producers had good reason to want to see the male cast sans shirts, it was an island show after all, but Johnson refused to strip down. He was obviously still cast for the part despite his inhibitions.
8. The Entire Cast Didn't Get Along With Actress Tina Louise, Who Played Ginger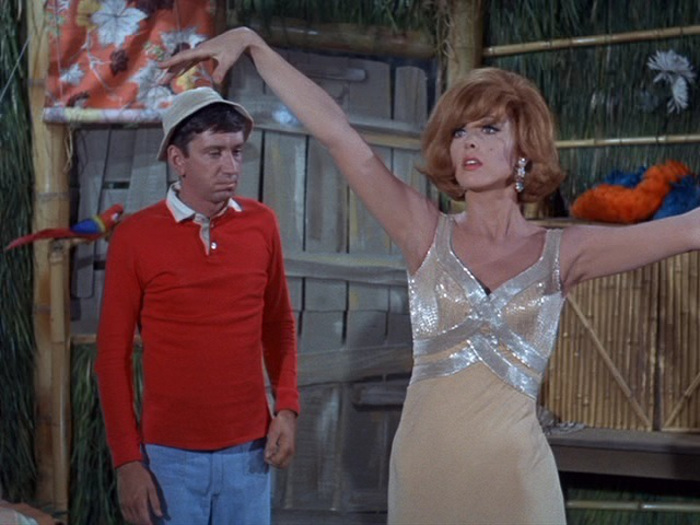 Actress Tina Louise is said to have been a bit of a snob during the three seasons of 'Gilligan's Island.' And because of this, the rest of the cast kept their distance. In fact, actor Bob Denver refused to pose for photos with Louise on some occasions.Louise wanted to be the star of the show and claimed that appearing on 'Gilligan's Island' ruined her career as a "serious" actress. Harsh.
7. The Studio City Lagoon Was Turned Into A Parking Lot In 1995
The original lagoon for the show was in Malibu, but fog created too many issues. Instead, they relocated it to Studio City where it was drained and turned into an employee parking lot in 1995. Sad day indeed.
6. The Skipper, Actor Alan Hale Jr., Broke His Arm When He Fell Out Of A Coconut Tree
Hale missed the landing pads when he fell out of a coconut tree on set. That may not seem like such a big deal, but the fact Hale continued to film instead of seeking treatment for his very real broken arm proves his dedication. He said he didn't want to interrupt the filming.
Click NEXT for the rest…