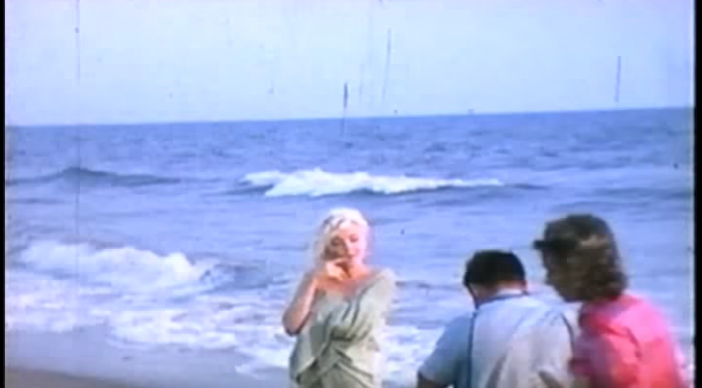 Monroe was found dead in the bedroom of her Brentwood home by her psychiatrist, Dr. Ralph Greenson, in the early morning hours of August 5, 1962.
Greenson had been called there by her housekeeper Eunice Murray, who was staying overnight and had awoken at 3:00 a.m. "sensing that something was wrong".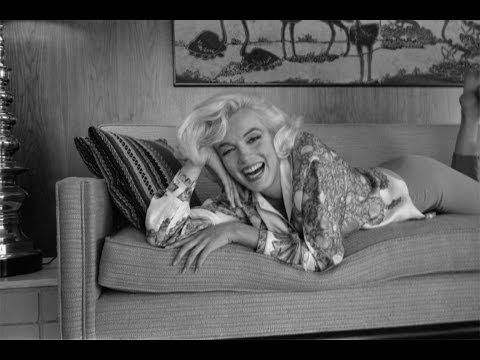 Murray had seen light from under Monroe's bedroom door, but had not been able to get a response and found the door locked. The death was officially confirmed by Monroe's physician, Dr. Hyman Engelberg, who arrived at the house at around 3:50 a.m.
Monroe's unexpected death was front-page news in the United States and Europe. According to Lois Banner, "it's said that the suicide rate in Los Angeles doubled the month after she died; the circulation rate of most newspapers expanded that month", and the Chicago Tribune reported that they had received hundreds of phone calls from members of the public requesting information about her death.
This is the  last known footage of Monroe, taken shortly before she tragically took her own life.
French artist Jean Cocteau commented that her death "should serve as a terrible lesson to all those, whose chief occupation consists of spying on and tormenting film stars", her former co-star Laurence Olivier deemed her "the complete victim of ballyhoo and sensation", and Bus Stop director Joshua Logan stated that she was "one of the most unappreciated people in the world".
Her funeral, held at the Westwood Village Memorial Park Cemetery on August 8, was private and attended by only her closest associates. It was arranged by Joe DiMaggio and her business manager Inez Melson. Hundreds of spectators crowded the streets around the cemetery.
Monroe's enduring popularity is linked to her conflicted public image. On the one hand, she remains a sex symbol, beauty icon and one of the most famous stars of classical Hollywood cinema.
On the other, she is also remembered for her troubled private life, unstable childhood, struggle for professional respect, and her death and the conspiracy theories surrounding it. She has been written about by scholars and journalists interested in gender and feminism, such as Gloria Steinem, Jacqueline Rose.
Molly Haskell, Sarah Churchwell, and Lois Banner. Some, such as Steinem, have viewed her as a victim of the studio system. Others, such as Haskell,Rose, and Churchwell, have instead stressed Monroe's proactive role in her career and her participation in the creation of her public persona.
Credit: thevintagenews
Related:
Amelia Earhart's Disappearance Still Captivates Searchers, 80 Years Later
A 1972 Video Of Neil Young Catching A Store Selling Bootleg Copies Of His Records