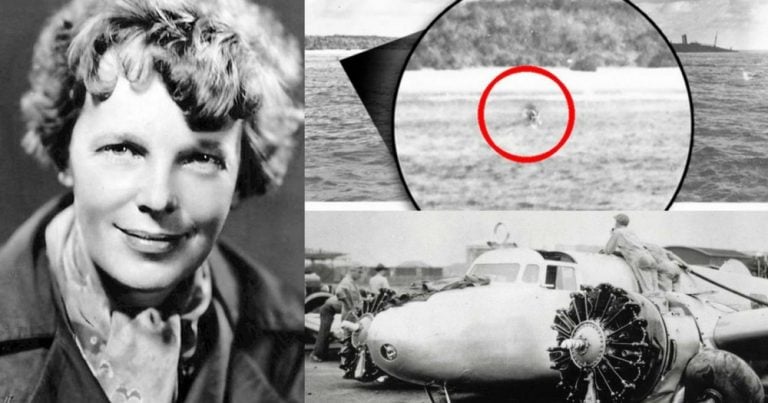 'Top Secret' File
A longtime Earhart buff who has spent thousands of hours combing through government records, Kinney discovered the photo in a "formerly top secret" file in the National Archives.
"It was misfiled," he tells Henry in the documentary, referring to the photo which depicts two blurry images on a dock believed to be Noonan and Earhart – who stares out at a nearby ship with her back turned to the camera. "That's the only reason I was able to find it."
WATCH: Does This Photo Prove Amelia Earhart Survived Her Final Flight?
https://youtu.be/nNoDs83MNAU
By the time Earhart embarked on her around-the-world flight, the Japanese controlled many of the islands in the South Pacific that she and Noonan were flying on this final leg of their adventure.
Continued on NEXT page…