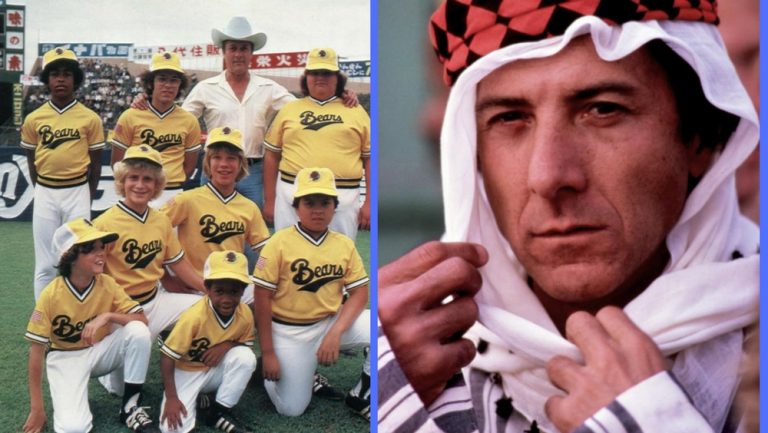 The Bad News Bears Go To Japan (1978)


Led by Marvin Lazar portrayed by Tony Curtis, their latest in a collection of grumpy grumpy coaches, the annoying and potty-mouthed Little Leaguers the Bad News Bears head over to Japan to face off against coach Shimizu who is played by Tomisaburô Wakayama and a team of the best young baseball players in Japan. While a wiseass Lazar tries to gather all the

 big-time television money he can, the now-teenage Kelly Leak played by Jackie Earle Haley falls in love with Arika who is portrayed by Hatsune Ishihara, a Japanese teenager who doesn't speak any English. If you even remember this film, I commend you.

Night of the Lepus (1972)

An Arizona rancher by the name of Cole Hillman, played by Rory Calhoun, is dealing with a major rabbit infestation on his land. He calls upon the president of a local college, Elgin Clark played by DeForest Kelley, to help him out. In order to rationally resolve the situation, Elgin brings in a couple of researchers Roy played by Stuart Whitman and Gerry Bennett played by Janet Leigh, who inject the rabbits with special chemicals. However, they don't think about the consequences of their actions. A breed of gigantic mutant bunnies arises and starts to mangle every human in their way.

What film's title is another word for "arms" ? Click "Next" to find out.