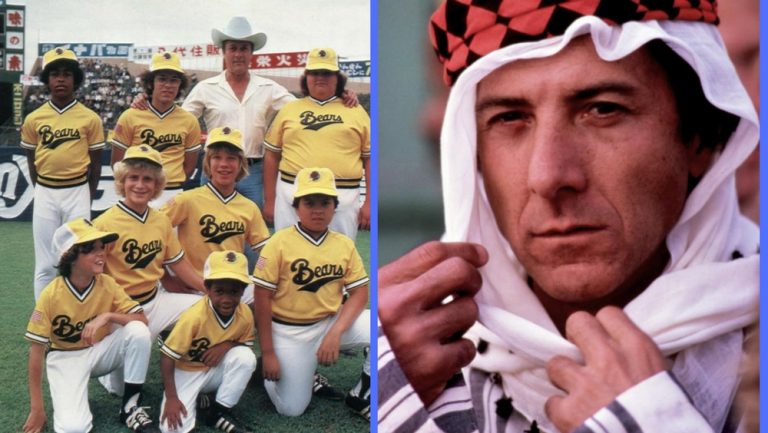 There have been many terrible films made that we have had the unfortunate privilege of seeing, and/or of walking out of. In the 1970's, the B-list movie world was becoming popular with the advent and rise of drive in theaters. These are just some of the worst, worst movies to ever be distributed to theaters in the 1970's, way before Netflix was considered a secondary option.
Sgt. Peppers Lonely Hearts Club Band (1978)

This horrible attempt at a rock opera is set to the late-period trippy Beatles hits, retells the concept of Sgt. Pepper's Lonely Hearts Club Band, which found success during World War I bringing its music to exhausted soldiers in the battlefield. The leader of the band has died and now it's up to his only grandson, Billy Shears portrayed by Peter Frampton to carry on the band's rituals. To this end, he recruits the Henderson brothers played by Barry Gibb, Robin Gibb and Maurice Gibb to help him protect the group's magical instruments from the abominable crook Mr. B.D. Hoffler played by Donald Pleasance. The film earned itself a measly 3.9 out of 10 rating on IMDB and a 15% on Rotten Tomatoes.

The Exorcist II, The Heretic (1977)

There is more than one reason this film did not make it our blockbuster hits from 1977 list.  Feeling like he owes something to his exorcisms, Father Lamont portrayed by Richard Burton is picked out by his superiors to investigate the death of Father Merrin, who was played by Max von Sydow, who, if you remember died during the exorcism of young Regan MacNeil who was portrayed by Linda Blair. Father Lamont finds out that Regan is now currently under the psychiatric care of Dr. Tuskin who is played by Louise Fletcher. With the usage of psychological hypnosis, he is able to gather that Merrin had exorcised the very same demon from a young boy in Africa years back. Hoping for some clarity, Lamont travels to Africa in search of the boy.

Beyond The Poseidon Adventure (1979)



Although this film contains A-list celebrities such as Michael Caine and Sally Fields, that's probably the only thing the film has going for it. Another pointless movie sequel that follows two competing groups of vagabonds as they race to obtain a doomed a wrecked ship's treasure literally hours after it has been crushed by a tidal wave. When the treasure hunters enter the crippled liner through a hole cut by the coastguard they discover there are still more survivors trapped on board and the two groups attempt to carry out their plans before the ocean water finally claims the wrecked ship.

What infamous disaster film is next on our list? Click "Next" to find out.