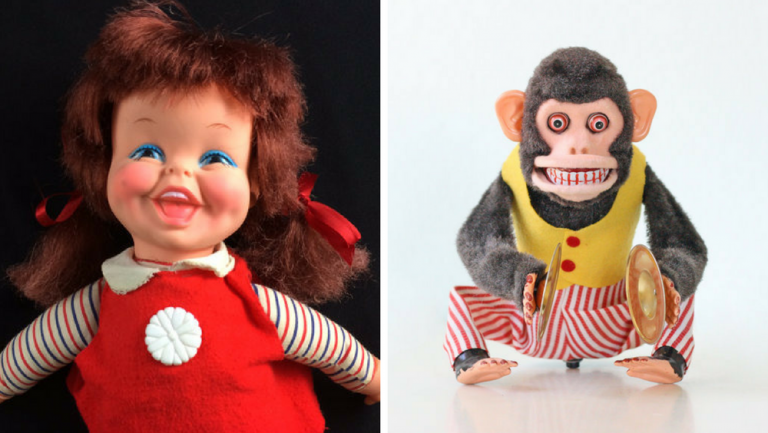 While toys like G.I. Joe, Twister, and Barbie ran our lives as kids, there were also toys that we used to play with that were maybe just a little unsettling. Looking back at these items today, we can definitely conclude that these "novelties" could make perfect props for a horror film. These 70's children toys were most certainly weird, to say the least.
Hugo: The Man Of One Thousand Faces
This strange contraption was invented by Alan Ormsby and was distributed by Kenner toy company in 1975. The Hugo toy set doll included lifelike facial characteristics. It even came with a makeup kit, a wig, glasses, and various different glue-on accessories. He had a soft rubber head and hard plastic hands (kind of looking like the perfect serial killer). His arms were stuffed with cotton wool and some versions in other countries had plastic arms.
Do you know what the "NEXT" Toy might be? Click to see!