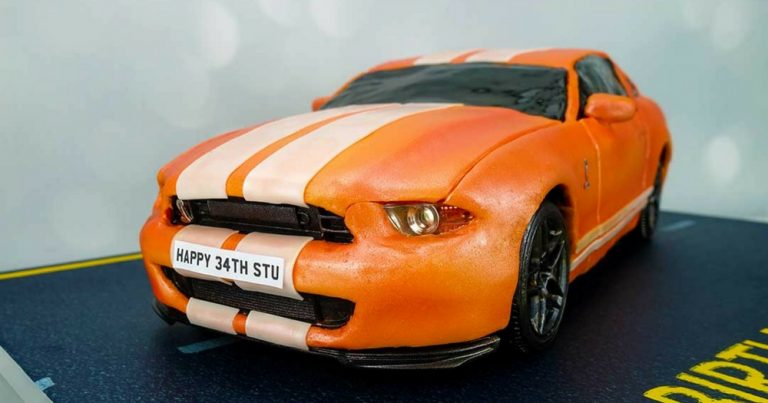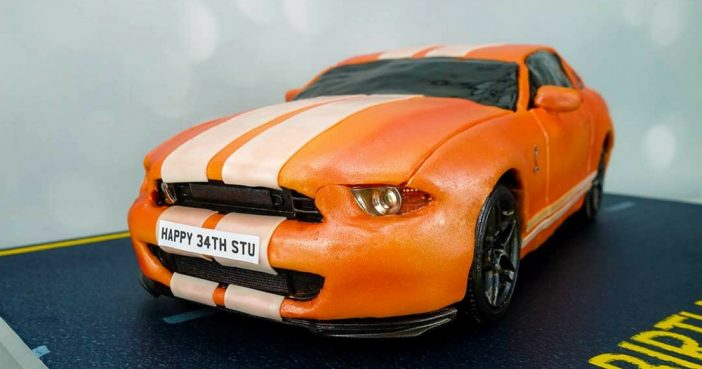 This man is handed a remote control on his birthday and has no idea what it's for. He pushes the remote's wand and out of the side of his eye, his cake takes off! He jumps with surprise as his orange Ford Mustang Shelby GT500 cake drives across the table.
Making international headlines in summer 2016, the remote control car cake is a truly unique design, with a controllable internal structure, the body is carved from a sweet sponge surround and decorated and detailed with colorful icing. Angie Scott UK is the creator of this novelty, fully functioning RC car cake.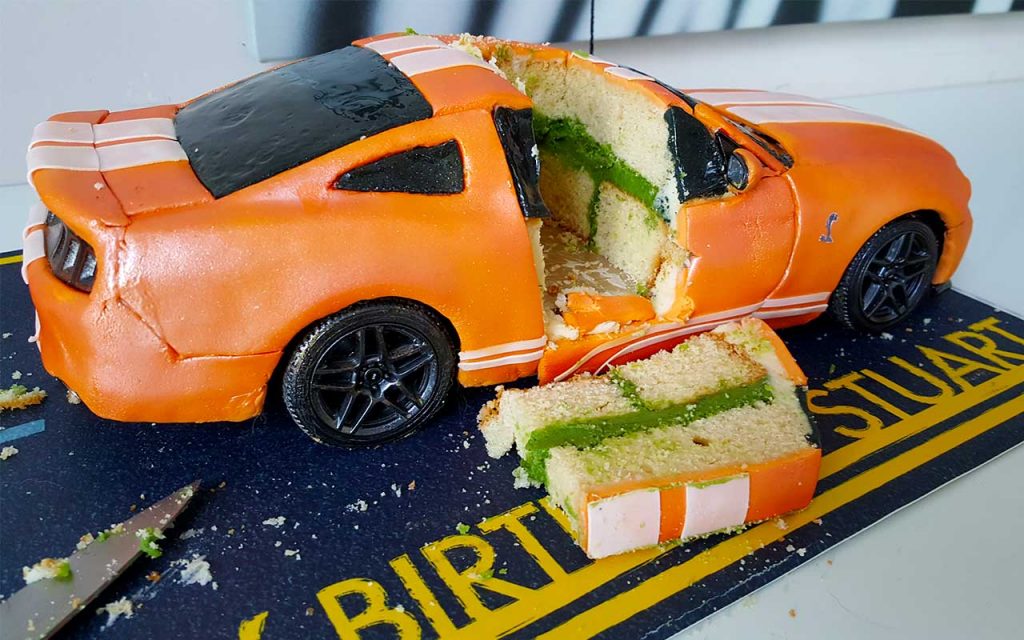 Who wouldn't want a cake like this?
What cake would you want created if you could? Do you know anyone else who would love to get this cake for their birthday?
Please SHARE this story and we would love to hear your comments below!