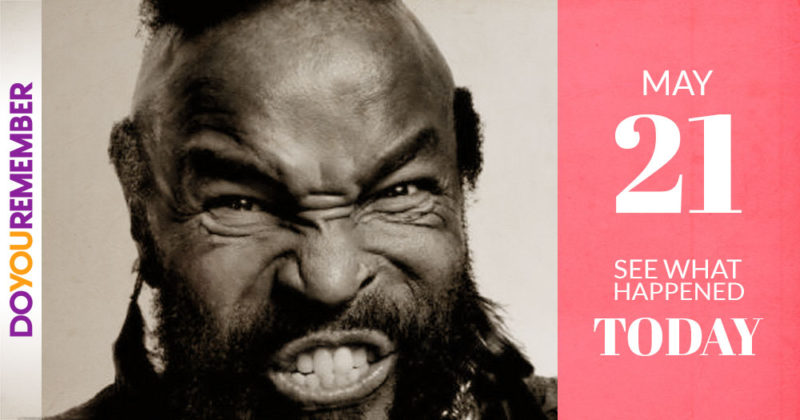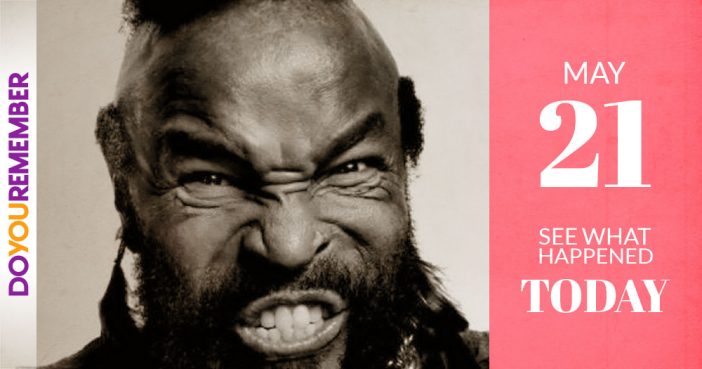 "BORN TODAY"
Fairuza Balk 1974 – Actress (Return To Oz)

Noel Fielding 1973 – Comedian, writer, actor, artist, and musician

Lisa Edelstein 1966 – Actress and playwright (House)

Kevin Shields 1963 – Musician, singer-songwriter, composer and producer, best known as the vocalist and guitarist of the alternative rock band My Bloody Valentine

Notorious B.I.G. (Christopher George Latore Wallace) 1972 (RIP)
Nick Cassavetes 1959 – Filmmaker and actor.
Judge Reinhold 1957 – Actor (Beverly Hills Cop, Ruthless People, Fast Times at Ridgemont High)
Stan Lynch 1955 – (Tom Petty and the Heartbreakers)
Mr. T (Lawrence Tero Tureaud) 1952 (featured above)

Al Franken 1951 – Comedian, actor, writer and politician.

Carol Potter 1948

Leo Sayer

(born Gerard Hugh Sayer) 1948 – British-born singer-songwriter musician, and entertainer
Bill Champlin (Chicago) 1947
Raymond Burr 1917 (RIP) – was a Canadian-American actor, primarily known for his title roles in the television dramas Perry Mason and Ironside.
Dennis Day 1916 (RIP) Singer, radio, television and film personality and comedian ("The Dennis Day Show" and "Melody Time")
Fats Waller 1904 (RIP) – Was an American jazz pianist, organist, composer, singer, and comedic entertainer.
Robert Montgomery 1904 (RIP) – Was an American film and television actor, director, and producer. He was also the father of actress Elizabeth Montgomery.
Continue to see Movie News AND National Days