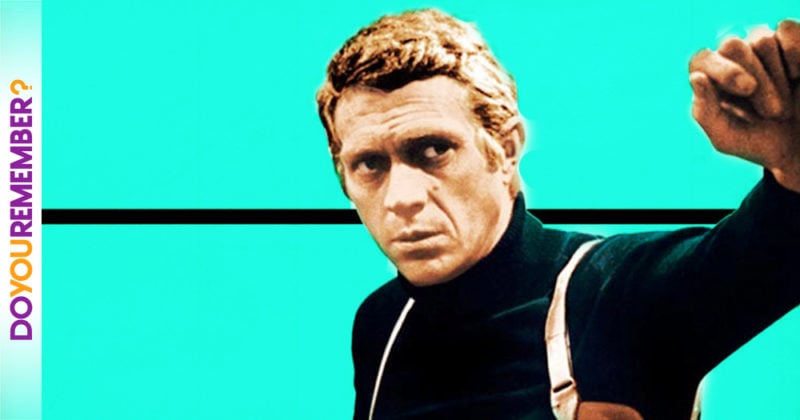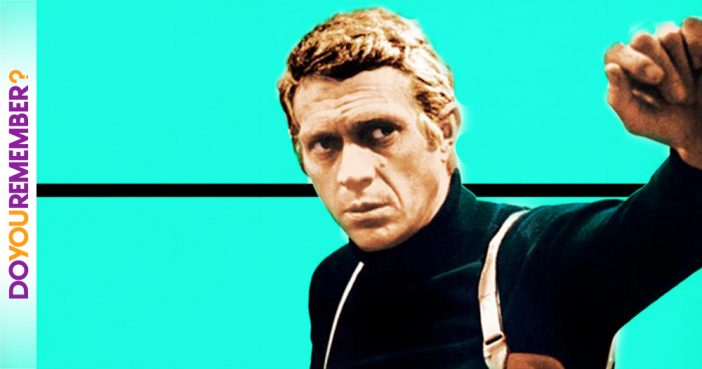 In honor of what would have been Steve McQueen's 87th Birthday, we wanted to share some of our favorite Steve McQueen movie roles.
During this week in 1980, Hollywood mourned the loss of actor Steve McQueen, who died at the age of 50 following a brief battle with cancer. During an acting career that spanned more than two decades, McQueen's anti-hero persona earned him the moniker "the Cooler King," which he lived up to in his private life as an amateur pilot and dirt-bike enthusiast. Despite posthumous popularity in ad campaigns, McQueen is perhaps best known for his box-office hits. Here, DYR looks back at his seven best movie roles.
The Blob (1958)
In his first starring role, Steve McQueen plays an oversexed teenager who tries to alert his small town about the dangerous blob threatening their safety. But can they outrun the gooey monster's wrath?
The Magnificent Seven (1960)
With such big names as Yul Brynner, Charles Bronson and James Coburn, it may surprise many that McQueen totally stole the show in this one. Brynner, billed as the star of the film, was so displeased that he reportedly kept McQueen's character, Vin Tanner, from being written into the sequel.
The Great Escape (1963)
This role gave McQueen his moniker "the Cooler King," after his character, Captain Virgil Hilts. As an American POW stuck in a German camp during WWII, Hilts doesn't gain his freedom, but the film did earn McQueen major success at the box office
The Cincinnati Kid (1965)
As a young, up-and-coming poker player, Eric "the Kid" Stoner, played by McQueen, must lay everything on the line in a high-stakes game against card sharp Lancey "the Man" Howard, played by Edward G. Robinson.
Bullitt (1968)
Steve McQueen plays gritty, no-nonsense Detective Frank Bullitt, who trolls the streets of San Francisco in a Mustang GT in search of the man who killed a witness under his protection. The film contains arguably the best car chase scenes of all time.
The Thomas Crown Affair (1968)
https://youtu.be/VcsgRv1vCtg
Perhaps McQueen's most suave role, as a wealthy, adventurous banker who pulls a multimillion-dollar heist and engages in a game of cat and mouse with a sexy insurance agent, played by Faye Dunaway.
The Getaway (1972)
The actor teamed up with his real-life love, Ali MacGraw, for this action-packed tale of double crossing and deceit. Alec Baldwin and former wife Kim Basinger starred in a 1994 remake that didn't hold a candle to the original.
What was your favorite role? Share in the comment section below!