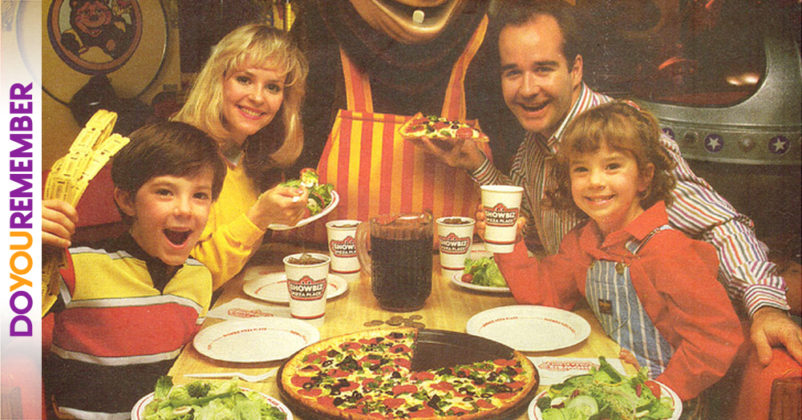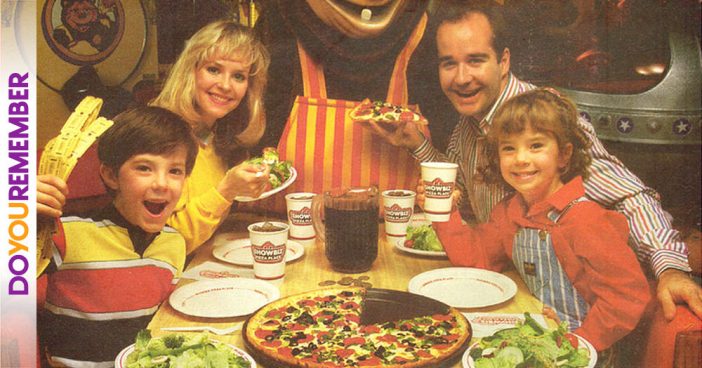 Pizza. Can you really ask for a more delicious treat? In my recent years, I've made it a point to eliminate as many junk foods as I can from my diet, but pizza has never been one of them. There's something about biting into that slice of gooey cheese, yummy toppings, and crust that can only be described as heaven in your mouth.
But pizza is more than just taste. There's such a lovely, emotional connection that we all grew up enjoying along with the cheesy, pepperoni-loaded goodness. It's a dish that needs to be shared with loved ones, making it a fun, social meal. Family pizza restaurants are especially fun for this, making them great locations for children's (or young-at-heart adults!) parties.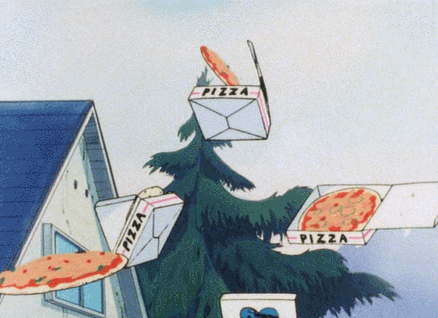 I'll never forget when we held my niece's third birthday in our local Pizza Hut and her little face lighting up as she took her first bite. Especially thrilling, however, was the idea that we didn't always have to venture out for a pie. When Domino's first made delivery available in the 60s, we knew that one phone call would soon have a delicious pizza right out our front doors.
Sure, nowadays, everyone and their grandpa can use an app to order one and customize it in increasingly bizarre ways (Come on, Pizza Hut, balsamic sauce? Really?) but back then, the idea of food just being… brought to your house seemed like such an exciting luxury, especially to a child. So let's all toast a delicious slice with you favorite toppings today and be happy we live in a world where pizza exists!
Remember The Beginning of Pizza Parlors and Delivery With These Nostalgic Commercials
Fun Facts From Pizza Delivery
Just how popular is pizza? There are over 3 billion pizzas purchased in the United States every year with another 2 billion being purchased around the world, and still another 1 billion frozen pizzas being sold each year.
Pizza Delivery is huge business: Over 1 billion pizzas are delivered every year. There are over 11.5 million pizzas sold every day. The pizza market is over a $30 billion dollar a year industry
Does it seem like there is an Italian restaurant everywhere you look? There are over 467,000 Italian restaurants just in the United States.
Want or need a pizza? With over 62,000 pizza restaurants in the United States, there will most likely be one near you.Over 94% of the American population enjoys eating pizza. October is national Pizza month.
When do hungry pizza eaters buy the most pizzas? ½ of all pizzas are purchased on Fridays and Saturdays, and the biggest pizza ordering day is Super bowl Sunday.
Just how much pizza do we really eat? Over 93% of the American population eats at least 1 pizza each month, and the average family eats pizza 30 times a year via delivery, dine-in, and carryout!
Why do most pizza ads picture a pepperoni pizza somewhere in the ad? Pepperoni is the most popular topping in the U.S. with over 60% of all orders having it, and in Europe, tuna is the most popular topping.
Is the tomato really a "fruit" or "vegetable"? Arguably the tomato could be considered a "fruit" because a "fruit" is any fleshy material covering a seed or seeds; however, the United Stated Supreme court ruled it to be a "vegetable" in 1893 in order to collect import taxes. Fruit had no import taxes, and the U.S. growers wanted to protect their position by blocking lower priced imported tomatoes. By taxing the tomato imports they could keep their profits.
Just what kinds of pizzas are there? Every type you could possibly imagine including peanut butter and jelly, even ice cream, and any other whimsical creation. In the U.S, there are 3 main regional styles of pizza. The East is known for enjoying the New York-style pizza which is considered to be the Neapolitan consisting of a light, thin crust, tomato sauce, mozzarella cheese, and vegetable or meat topping. The Midwestern states prefer the deep-dish Chicago style pizza, which has a thick crust with loads of toppings. And people in the West Coast enjoy a more "sophisticated look" of light crusts topped with healthier vegetables such as sun-dried tomatoes and asparagus.
Gallery