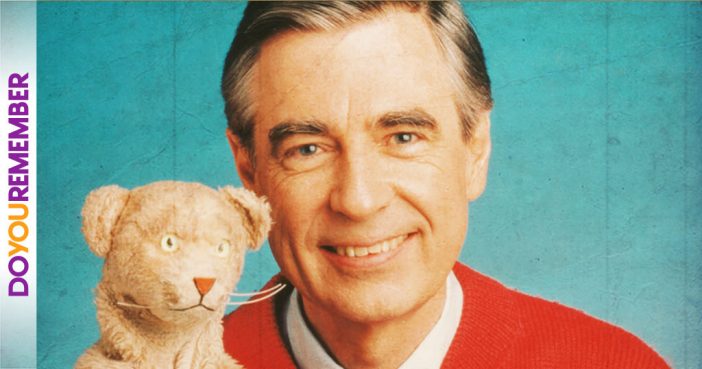 It was 48 years ago that PBS began broadcasting Mister Rogers' Neighborhood, featuring America's beloved, sweater-wearing neighbor, Fred Rogers. In recognition of this momentous occasion in public programming, DYR has compiled a list of seven things you might not know about the show and its creator and host, the enigmatic Mr. Rogers.

1. Fred Rogers was a vegetarian who did not drink or smoke, but did enjoy a daily, early morning swim in the nude.
2. When news broke of Mr. Rogers' stolen Impala, the crooks, realizing whom the vehicle belonged to, returned it to its original parking spot with a note that read, "If we'd known it was yours, we never would have taken it."
3. Mr. Rogers had an adopted, African American brother named George who eventually became an instructor for the Tuskegee Airmen.
4. In the 1960s, Mr. Rogers gave acclaimed horror movie director George A. Romero his first gig: directing a short film in which Mr. Rogers gets his tonsils removed. According to Romero, this is what inspired him to make scary films.
5. Mr. Rogers' trademark sneakers, which he switched into during the opening sequence of each show, became a staple of his on-air wardrobe because they made substantially less noise than regular dress shoes when he walked around set.
6. In 1979, Mr. Rogers went to Washington to champion the right to videotape his show. While industry execs argued that it was copyright infringement, Rogers believed that it was beneficial for children to watch the show whenever they could. The Supreme Court consequently ruled that the VCR did not infringe on any network's copyright.
7. During the 1970s, actor Michael Keaton worked as a grip and operated the trolley on Mr. Rogers' Neighborhood. After his death in 2003, Keaton hosted a PBS memorial in Mr. Rogers' honor on New Years Day of 2004.
Straight From the Horse's Mouth : Wise Words From Mr.Rogers


Play is often talked about as if it were a relief from serious learning. But for children play is serious learning. Play is really the work of childhood. – Fred Rogers
Knowing that we can be loved exactly as we are gives us all the best opportunity for growing into the healthiest of people. -Fred Rogers
How sad it is that we give up on people who are just like us. -Fred Rogers
Parents are like shuttles on a loom. They join the threads of the past with threads of the future and leave their own bright patterns as they go. -Fred Rogers
I think of discipline as the continual everyday process of helping a child learn self-discipline. -Fred Rogers
When I was a boy and I would see scary things in the news, my mother would say to me, "Look for the helpers. You will always find people who are helping." -Fred Rogers