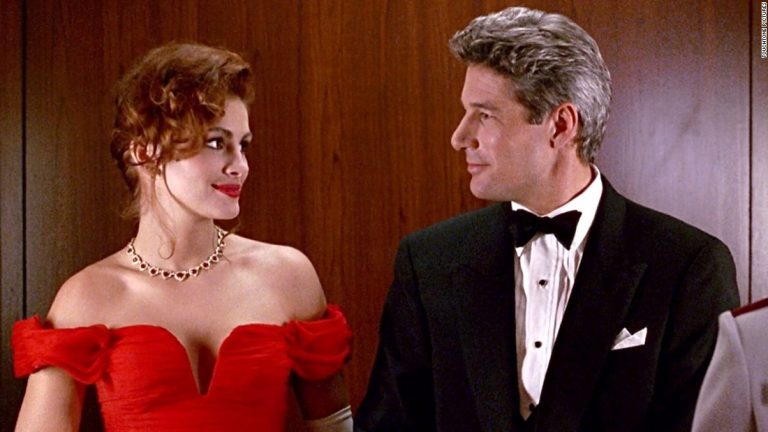 "BORN TODAY"
Steven Strait (1986)
Nicholle Tom (1978)
Keri Russell (1976)
Michelle Monaghan (1976)
Randall Park (1974)
Gail Porter (1971)
Poe (1968)
John Bobbitt (1967)
Richard Grieco (1965)
Hope Davis (1964)
Catherine Keener (1959)
Amanda Plummer (1957)
Kenneth Cole (1954)
Chaka Khan (1953)
Ric Ocasek (1949)
Michael Haneke (1942)
"DIED TODAY"
Peter Lorre (Born: June 26, 1904 / Died: March 23, 1964)
Duncan Macrae (Born: August 20, 1905 / Died: March 23, 1967)
Cristóbal Balenciaga (Born: January 21, 1895 / Died: March 23, 1972)
Bill Kenny (Born: June 12, 1914 / Died: March 23, 1978)
Jeanne "Singing Nun" Deckers, aka Sœur Sourire (Born: October 17,1933 / Died: March 29,1985)
Mona Maris (Born: November 7, 1903 / Died: March 23, 1991)
Giulietta Masina (Born: February 22, 1921 / Died: March 23, 1994)
Alan Barton (Born: September 16, 1953 / Died: March 23, 1995)
Cindy Walker (Born: July 20, 1918 / Died: March 23, 2006)
Elizabeth Taylor (Born: February 27, 1932 / Died: March 23, 2011)
"MOVIES TODAY"
"MUSIC TODAY"
1959 – The Skyliners' "Since I Don't Have You" enters the charts
1959 –  Brook Benton had the #1 song on the R&B chart with "It's Just A Matter Of Time".
1961 –  Elvis Presley recorded "Can't Help Falling In Love" at Radio Recorders in Hollywood, California.
1961 –  Elvis Presley scored his seventh #1 in the U.K. with "Wooden Heart".
1963 –  Ruby and the Romantics reached #1 on the R&B chart with "Our Day Will Come".
1968 –  The late Otis Redding was still at #1 with "(Sittin' On) The Dock Of The Bay", one of The Top 500 Songs of the Rock Era*.
1970 –  Although the Beatles had decided to abandon tracks recorded for the Let It Be album, business manager Allen Klein invited Phil Spector over to remix the recordings.  Spector's tampering with the original recordings further alienated Paul McCartney from the band.
1974 –  Cher scored her third solo #1 with "Dark Lady".

1979 –  Van Halen released their second album Van Halen II on Warner Brothers Records

1981 –  Blondie had the #1 song in the country with "

Rapture

".

1985 –  John Fogerty had the #1 album with Centerfield.

1991 –  Timmy T. had a huge #1 with "

One More Try

", taking over from "

Someday

" by Mariah Carey.

1992 –  Janet Jackson signed with Virgin Records for $16 million.

1996 –  Celine Dion scored her 12th hit and second #1 song with "

Because You Loved Me

".  The Tony Rich Project were runners up with "

Nobody Knows

".  Alanis Morisette had the only new Top 10 with "

Ironic

".
"TV/RADIO TODAY"
1940 – "Truth or Consequences" was heard on radio for the first time.
1950 – "Beat the Clock" premiered on CBS-TV.
1973 – The last airing of "Concentration" took place. The show had been on NBC for 15 years.
1981 – CBS Television announced plans to reduce "Captain Kangaroo" to a 30-minute show each weekday morning.
1987 –  The Soul Train Music Awards debuted on television.  The big winners of the night were Janet Jackson, Luther Vandross and Cameo.  It was the first awards ceremony to honor black producers, songwriters and recording artists in the music business
"OTHER IMPORTANT EVENTS"
1920  – Delaware was the last of 36 states that needed to make a decision regarding Women's suffrage. If this state voted "yes" to the 18th Amendment, then women would be able to vote in the upcoming November presidential election.
1942 – More than 600 Japanese aliens and Japanese-Americans from the Pacific Coast assembled at Pasadena's Rose Bowl under military orders to evacuate to a camp in Owens Valley, California..
1950 – At the 23rd Academy Awards, All About Eve wins 6 Oscars for Best Motion Picture, Best Writing, Screenplay, Best Costume Design, Black-and-White, Best Director, Best Writing, Screenplay and Best Sound, Recording.
1950 – At the 23rd Academy Awards – Sunset Boulevard wins 3 Oscars for Best Writing, Story and Screenplay, Best Art Direction-Set Decoration (Black-and-White) and Best Music (Score of a Dramatic or Comedy Picture).
1950 – Bobby Driscoll is given a special Oscar at the Academy Awards, for outstanding juvenile actor of 1949.
1960 – Songwriter and future superstar Carole King gives birth to her first child, a daughter named Louise, with husband and writing partner Gerry Goffin.
1969 –  Anita Bryant and the Lettermen appeared at a "Rally for Decency" in Miami that drew 30,000 people following Jim Morrison's indecent exposure onstage.
1972 – Evel Knievel broke 93 bones after successfully jumping 35 cars.
1972 –  Pink Floyd began the first of eight days recording performances at Pompei, Italy's Roman Amphitheater.
1973 –  John Lennon was ordered by immigration authorities to leave the United States within 60 days.  He began fighting to win his 'Green Card', which was given to him on July 27, 1976.
1985 –  Billy Joel and Christie Brinkley were married in New York on a yacht moored on the Hudson River near the Statue of Liberty.
1985 – Julian Lennon held his first concert in San Antonio, TX.
1987 – In Lebanon, a group of Muslim kidnappers held an 1ll American hostage. They wanted to trade this sick hostage for 100 Arab prisoners held in Israel. Avi Pazner, aid to Prime Yitzhak Shamir, refused to consider the kidnappers' demands. Pazner said that Israel does not negotiate with terrorists.
1989 – A 1,000-foot diameter asteroid missed Earth by 500,000 miles.
1991 – Saddam Hussein was defeated by allies fighting in the Gulf War, and it was announced that he had stepped down from his position as prime minister of Iraq.
1996 – The Walt Disney Company and McDonald's Corporation sign a 10-year multi-national promotional alliance, set to begin in January 1997
1999 – Michael Jackson announced that he would donate the proceeds from his next two concerts to the Nelson Mandela Children's Fund and the Red Cross.
1999 – Elton John and Tim Rice's Aida, a concept album that contains songs which will be used for next year's Broadway production of Aida, is released on Island Records.
2000 –  Sir Elton John's musical Aida opened on Broadway.