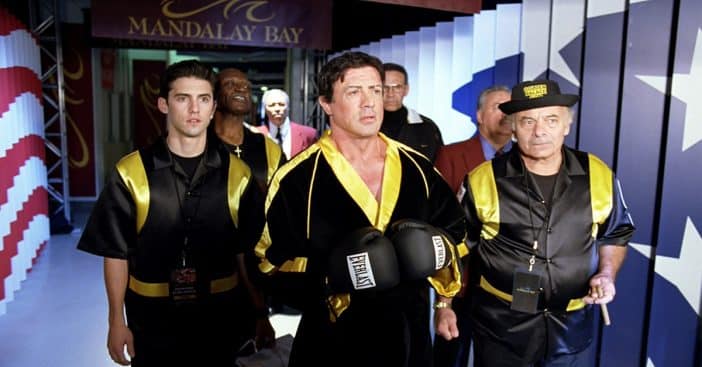 When you think of Sylvester Stallone's Rocky films, there's a trio of actors that instantly come to mind: Sly's title character, Talia Shire as his wife, Adrian; and Burt Young as Rocko's brother-in-law, Paulie Pennino. Sadly, Young has left the "ring" at the age of 83, cause of death unknown at this point.
He was born Gerald Tommaso DeLouise on April 30, 1940 in Queens, New York, growing up in a working-class Italian-American family, and his early life was marked by hardships and challenges that would later inform his portrayal of characters in some of Hollywood's most celebrated films. His interest in acting began during his high school years, where he participated in school plays and honed his craft. After a brief stint in the United States Marine Corps, he returned to New York City, where he embarked on a journey to become an actor. He studied his craft at the famed Lee Strasberg Theatre Institute and, like many aspiring actors, struggled to make ends meet during his early years in the city.
The Road to 'Rocky'
He made his film debut in Carnival of Blood (1970), and followed up with such efforts as Born to Win and the Mafia comedy The Gang That Couldn't Shoot Straight (both 1971), Across 110th Street (1972), Cinderella Liberty (1973), Chinatown and, alongside James Caan, The Gambler (both 1974), reteaming with the actor for The Killer Elite and going on to Live a Little, Steal a Lot (both 1975) and Harry and Walter Go to New York (1976).
Young's big break came in 1976 when he was cast as Paulie in Rocky, a guy who grew up on the same streets as the Italian Stallion and whose sister would ultimately fall in love with the boxer. Stallone's sports drama, "Rocky." His performance was truly memorable, Young's portrayal of Paulie's complex mix of jealousy, insecurity, and love adding depth to the character and earned him widespread recognition. The film went on to become a cultural phenomenon, winning the Academy Award for Best Picture, and Young found himself nominated for an Oscar in the category of Best Supporting Actor.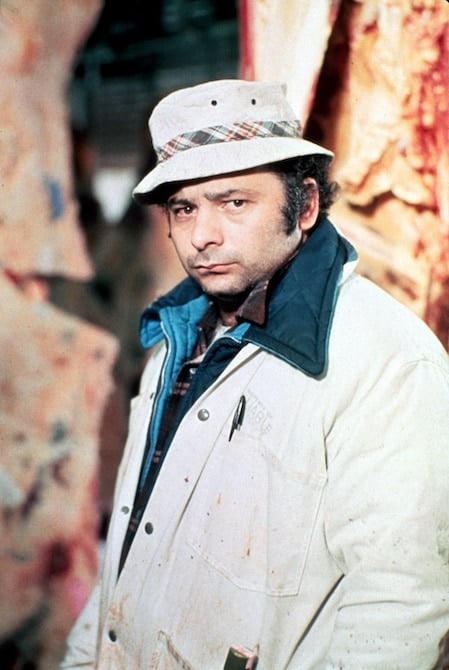 Young's role as Paulie became a recurring one throughout the Rocky film series, appearing in all six of the original Rocky films, with the character going from being a resentful/jealous brother-in-law to a loyal and supportive friend to Rocky. Over the course of the films, the actor got to explore Paulie's struggles with alcoholism and personal growth, along the way providing both comedic relief and moments of heartfelt drama.
His Career Beyond Rocky
While Young is most widely recognized for his role in the Rocky franchise, he has also had a successful career beyond it. He appeared in numerous other films, such as "Chinatown" (1974), "The Pope of Greenwich Village" (1984), "Once Upon a Time in America" (1984), and "Back to School" (1986). His rugged appearance and distinctive voice made him a sought-after character actor in both film and television. After the original Rocky, he appeared in over 80 other films, and his work in the theater included a well-received run in the play Sleuth.
What may surprise people is that Young was also a painter, his art having been displayed in a wide variety of galleries. On top of that, he wrote a pair of filmed screenplays, an historical novel titled Endings and a pair of stage plays, SOS and A Letter to Alicia and the New York City Government from a Man with a Bullet in his Head.
He was married to Gloria DeLouise from 1961 until her passing in 1974. They had one son and Young was also a grandfather.