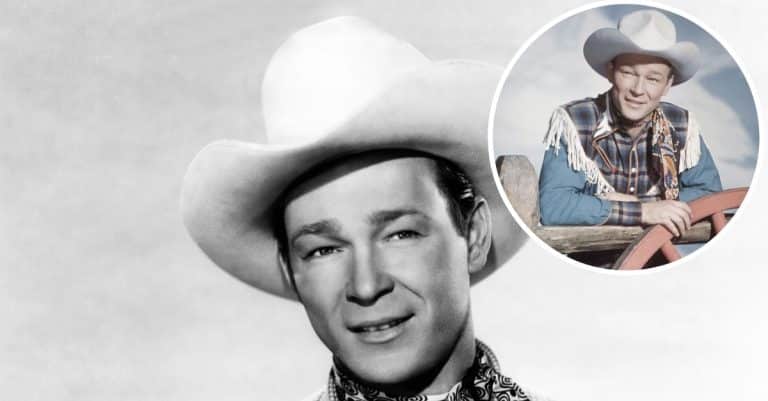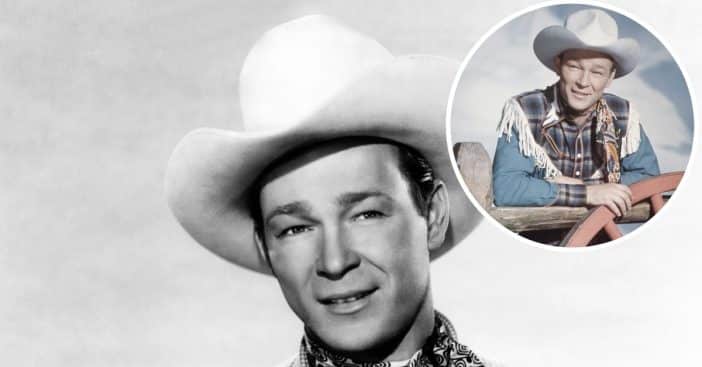 Julie Rogers Pomilia, the granddaughter of the legendary Western figures Roy Rogers and Dale Evans, recently published a memoir, Your Heroes, My Grandparents: A Granddaughter's Love, which delves into the profound impact her grandparents had on her life and their enduring legacy in the realm of Western culture.
In an interview with Fox News Digital to promote her new book, Rogers Pomilia revealed that when her grandfather made his Hollywood debut, movie executives at Republic Pictures were not satisfied with his looks, and they tried to change it. "When grandpa came to Hollywood, he had these really squinty eyes," she confessed to the news outlet. "I know he was part Choctaw Native American. … [His eyes] were very expressive, but they were squinty, and they didn't like his eyes. And, so, they made him get prescription eyedrops to relax the muscles and open up his eyes."
Julie Rogers Pomilia says fans stopped Republic Pictures from damaging her grandfather's eyes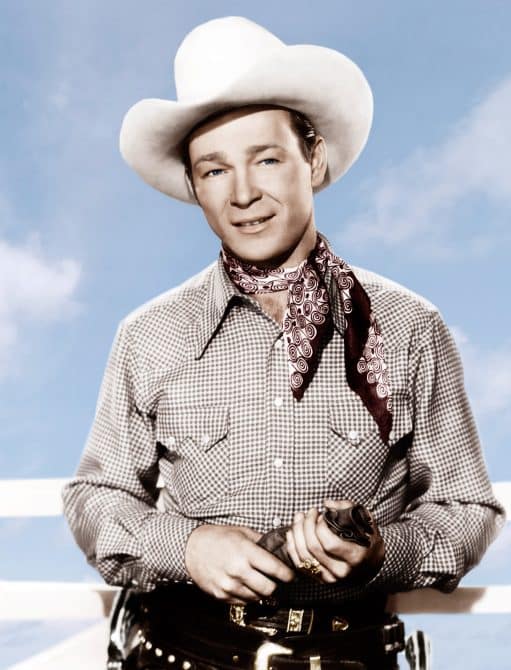 Roger Pomilia disclosed that the movie executives were trying to shape Roy Rogers into appearing like another Western star, Clark Gable. "It was Clark Gable's eyes that they were shooting for when it came to grandpa," she admitted, "but he was never going to have Clark Gable's eyes."
She further stated that when the executives discovered that it was not achievable and there was an outcry from fans of the actor, they had to stop the modification. "So his eyes were bigger. And all of a sudden, he started getting fan mail from people saying, 'Hey, what are you doing to Roy's eyes?'" Julie explained. "'It looks weird! We like his squinty eyes.' So they stopped that."
Julie Rogers Pomilia discussed other lifestyle changes imposed on  Roy Rogers by movie executives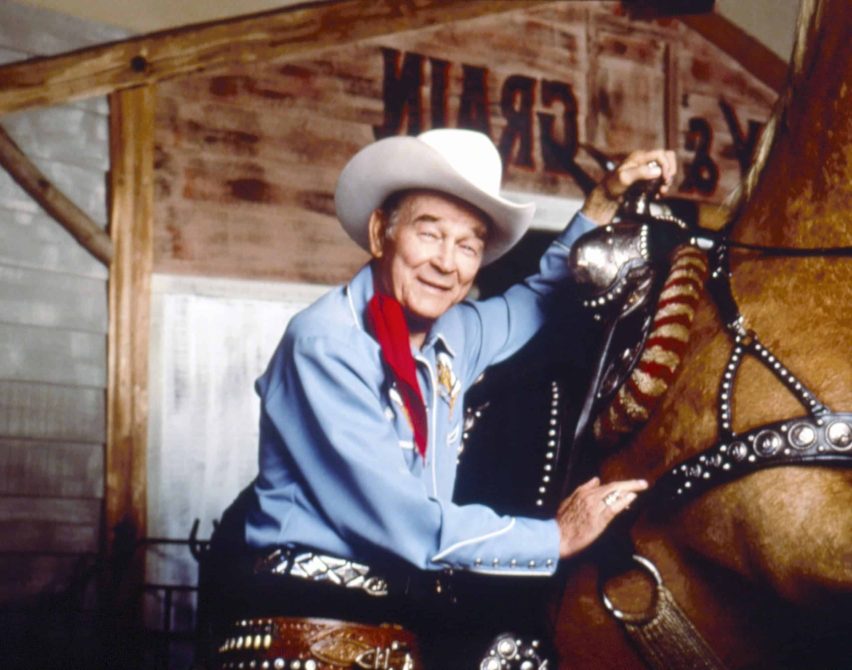 Rogers Pomilia revealed that in a bid to make Roy Rogers conform to their picture-perfect expectations, the movie executives urged him to exercise to get his body in shape. "They said he didn't have enough muscles, so they wanted him to do a hundred handstands a day and walk around on his hands – and he did that," Rogers Pomilia noted. "And pretty soon, he was walking from set to set on his hands. [But] nothing really stuck, and people didn't care."
She also detailed that Republic Pictures made him attend social events to boost his social life, which he was not used to. "And when they wanted him to go to Hollywood parties, he was shy, painfully shy. He was just bashful. He didn't know what to say," she revealed. "He wasn't good at small talk, and he was just a country boy. … He finally asked, 'Can I bring a friend?' And they said, 'Sure, bring a friend. We don't care, but just go to the party and get your name out there and rub shoulders with all the other celebrities.' And he brought his hunting buddy. They sat on the couch all night and talked about coon hunting. And they were like, 'OK, never mind!'"
Roy Rogers became a sensation with his original looks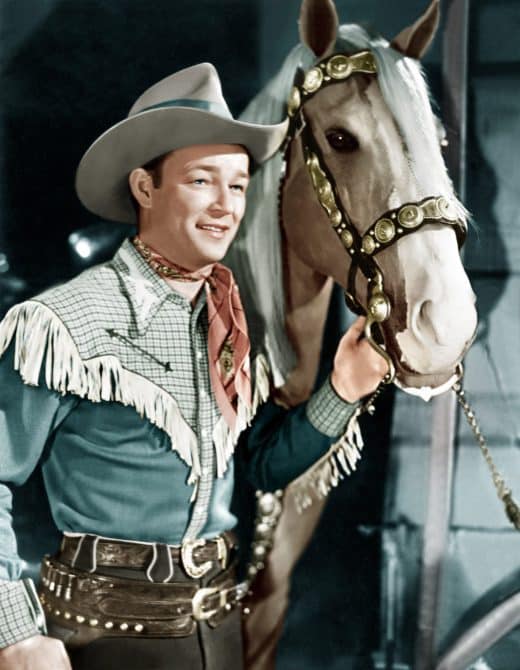 Despite the unconventional makeover attempts, Roy Rogers managed to captivate audiences and cement his status as a beloved Western icon. His successful career included starring in a remarkable number of films and TV shows. Beyond the silver screen, the late actor extended his influence through various media platforms: he had his own comic book series that further expanded his popularity among fans. Additionally, he hosted a radio show, allowing his charismatic voice to reach even more listeners.
In 1947, Rogers tied the knot with Dale Evans, and their union lasted until his passing in 1998. Together, they became an inseparable duo, known not only for their on-screen chemistry but also for their enchanting duets. Their combined talents graced numerous movies, among them The Cowboy and the Senorita and Sunset in El Dorado.