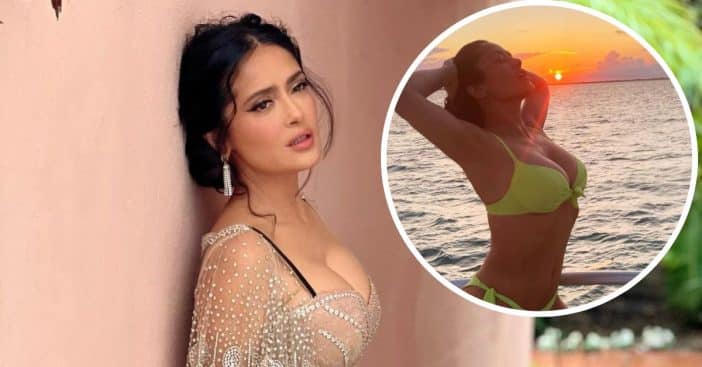 Recently, Salma Hayek wowed her fans on Instagram with a bikini photo reel showcasing her stunning natural beauty and impressive physique. In the picture, the actress appeared to be taking a reflective dip in the ocean while rocking a neon yellow bikini and striking a pose as the sun set behind her.
"Every time I need to feel renewed, I jump into the ocean," Hayek wrote in the caption while also adding the Spanish translation and a hashtag, "Cada vez que necesito sentirme renovada, me meto al mar #oceanlife."
Netizens react to the bikini Post by Salma Hayek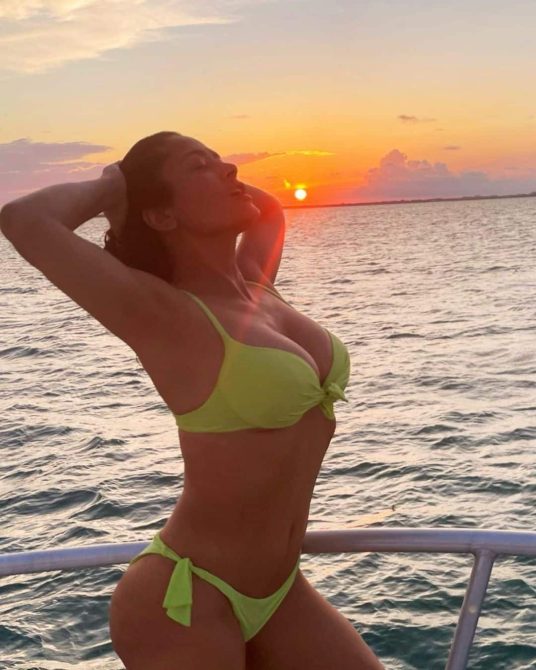 The post, which was shared on Monday, received a lot of attention from her followers, who praised the 56-year-old for her age-defying looks and enviable figure. Fans were simply amazed at Hayek's toned body, with one Instagram user commenting, "Like a fine wine." While another user claimed that she is, "Still looking amazing after all these years."
"She doesn't age," a third user wrote. "Thought this was a throwback!", and "HOW??????" Colleagues of the actress also took to the comment section to show their admiration for Hayek. Kerry Washington commented, "I feel this❤️," while Jessica Alba and Cindy Crawford also reacted with a love emoji.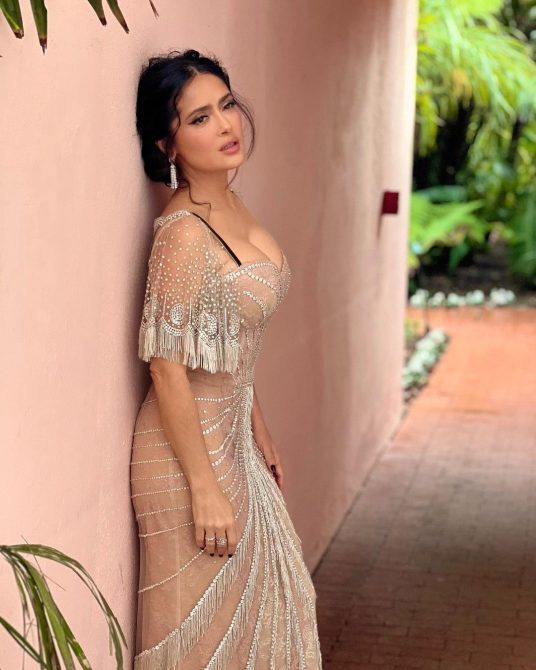 The actress says her husband is not the jealous type
Hayek recently told People in a January interview that her husband, François Henri Pinault, is not a jealous man. She further revealed that her spouse had no problem with her forming a relationship with the male strippers on the set of Magick Mike's franchise.
"I used to call him all the time [from set] and say, 'Oh my God, I feel so bad,' because I had this predisposition about how the guys, the strippers were going to be," she explained. "But they're not. They're lovely. They're such great guys. And [my husband] goes, 'Oh God, you're becoming best friends with the strippers, aren't you?' And I said, 'Yes!'"
The actress concluded that her husband was more friendly with the male strippers on the set of a film she was working on. She added that Pinault became even more accepted by the strippers than she did herself. "He came a couple of times to the set. There was especially one who would come and ask him advice for business," she revealed. "He spoke French and he knew everything about François. He says, 'I'm a big fan.' He reacted more to François than to me."