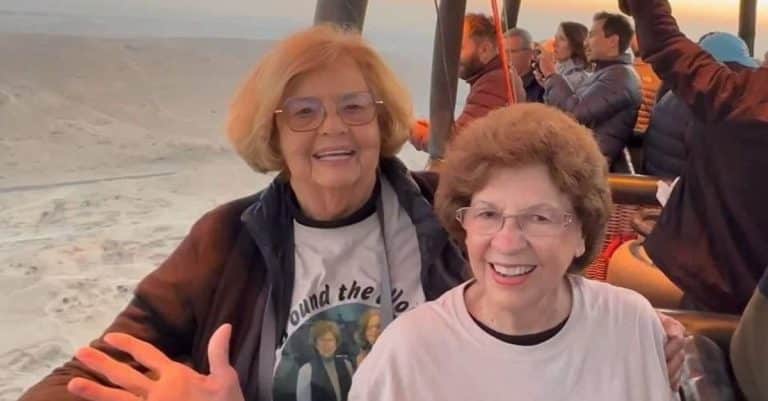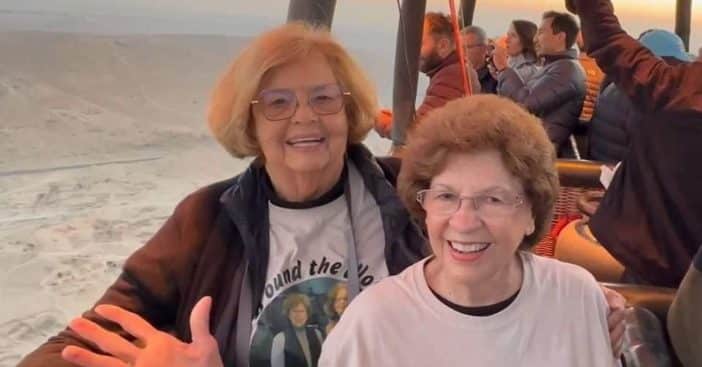 Two best friends — who are in their 80s and hail from Texas — have succeeded in dispelling the myth that adventure is only for the young. Ellie Hamby, a skilled documentary photographer, and Sandy Hazelip, an accomplished physician and lecturer, embarked on an 80-day tour of the world, exploring exotic locales ranging from the picturesque beaches of Bali to the rugged deserts of Egypt.
Their awe-inspiring journey began on January 11, as documented in the blog they created to chronicle their remarkable travels. Despite being grandmothers, they fearlessly took on this ambitious adventure, demonstrating that age is just a number when it comes to pursuing one's passions and dreams.
The 80-day trip was proposed by Sandy Hazelip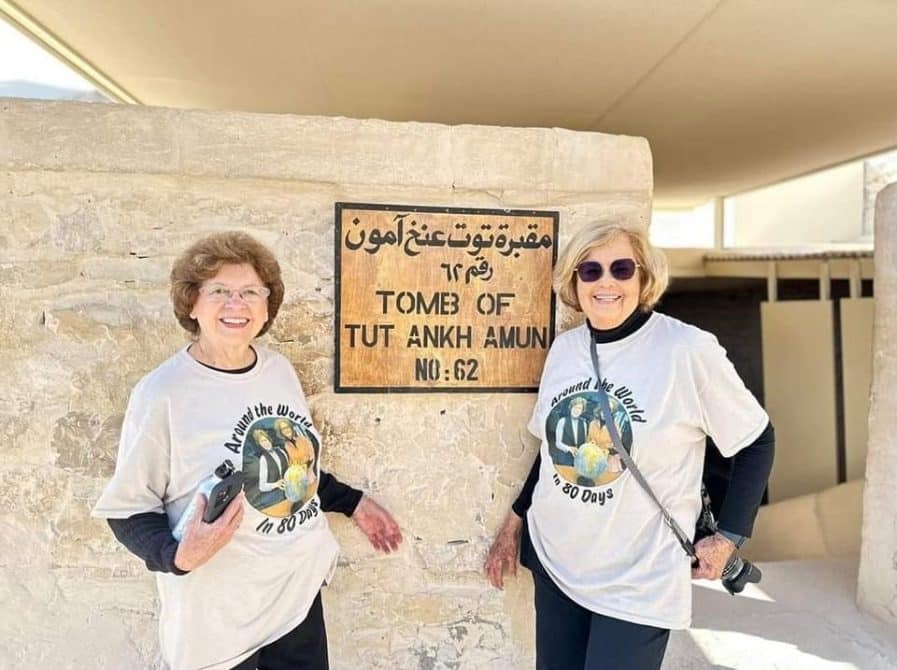 In a recent interview with NBC Dallas-Fort Worth, Ellie Hamby revealed that she happily embraced the idea of traveling around the world when her best friend, Sandy Hazelip, hinted that they should use the trip to celebrate their birthdays. "She said, 'Ellie, why don't we consider traveling around the world in 80 days when we're 80?'" she told the news outlet.
However, the COVID-19 pandemic caused the duo to put their plans on hold till after they turned 80. The determined friends eventually embarked on their grand voyage, and, on January 11, 2023, at the age of 81, Ellie and Sandy set out from their homes in Dallas, Texas, with their first destination being Antarctica.
Ellie Hamby and Sandy Hazelip revealed that their trip was on a tight budget
During an interview with TODAY.com, the two friends, who met 23 years ago during a medical mission in Zambia, discussed how their desire for a genuine adventure motivated them to stick to a carefully planned and modest budget.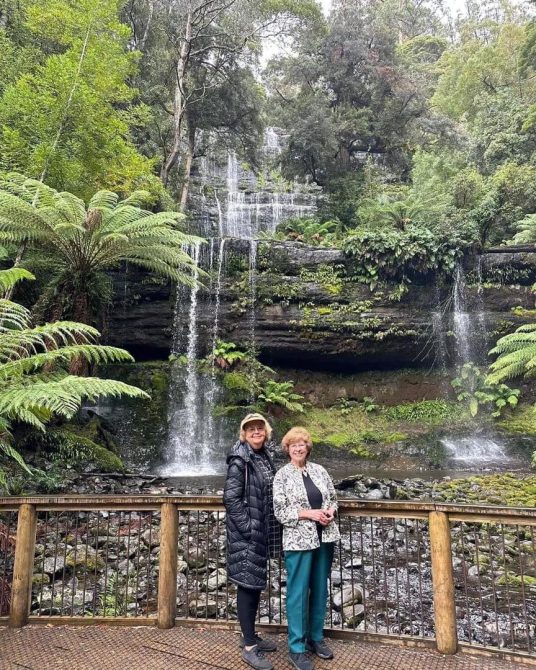 They revealed that they kept their accommodation costs to an average of $29 per person per night, which showed their commitment to a lean and thrifty approach to their journey. "We're not wanting our comfort zone. We're wanting an adventure," Ellie explained, defending their decision to spend less money. "You do not have to stay in the big chain hotels. In other countries, the best hotels are local places. They may not be a hotel. They may be someone's home. They may be just small little places, but those are the best buys and the most fun."
Ellie Hamby and Sandy Hazelip experienced a mix of fun and danger during their trip.
The duo also stated that they had the time of their lives on the trip as they rode on a sled pulled by huskies in Finland, took to the skies in a hot air balloon in Egypt, and went on a quest to find wallabies in Australia. During a six-day stint in Bali, Ellie and Sanfy immersed themselves in the local culture and explored the vibrant streets.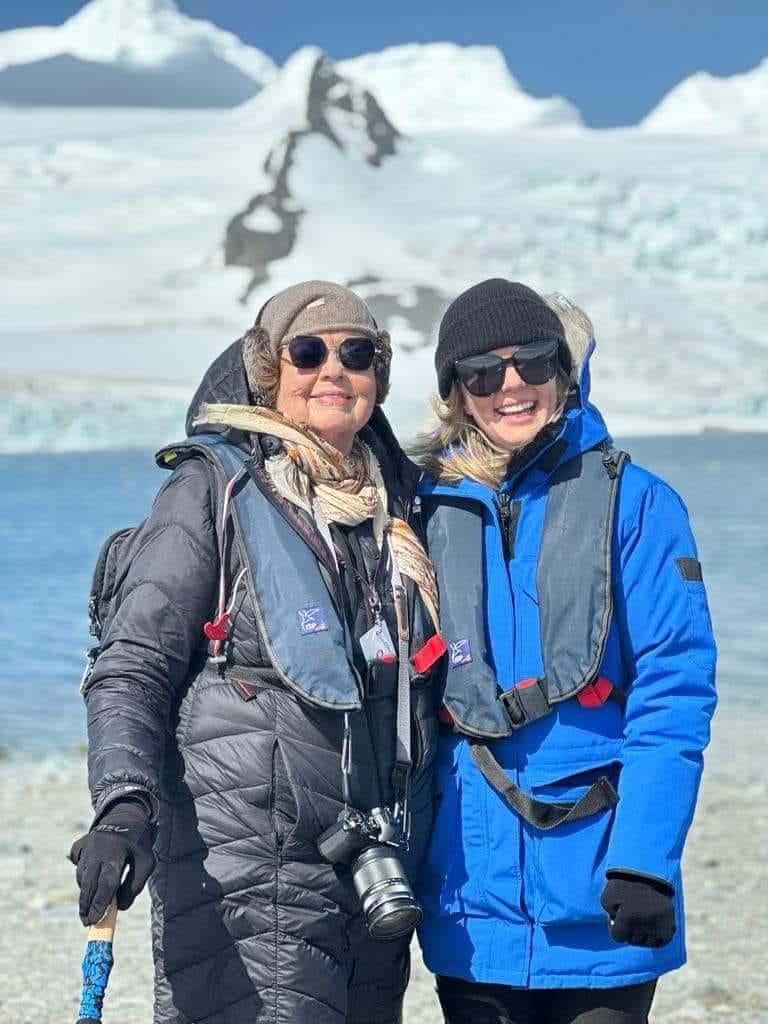 The best friends also claimed that they faced the challenges of a rocky ship ride across the notorious Drake Passage, enduring two days of turbulent waters. "We sometimes had 20-foot waves and two days traveling," Ellie recounted their experience.
Ellie Hamby and Sandy Hazelip have gathered a social media following
As the two octogenarian travelers continued their journey, their circumnavigation gained popularity on social media platforms such as Facebook, YouTube, Instagram, and TikTok. They now have quite a following on social media platforms, and their fans have commended them on the daring adventure. "I am from Rwanda," a TikTok user commented on the platform's Q&A. "We would love to have you here."
"I had to come to look for you (two) after watching on 9 News in Colorado!!!!" another fan replied. "You 2 are AMAZING."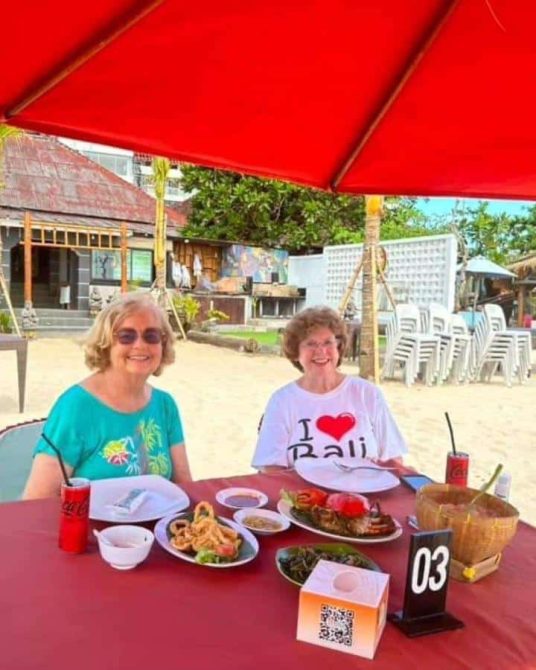 During the interview, Hazelip also reminisced about how her family found their social media popularity very amusing, "My grandchildren have sent me the sweetest texts continually through our 80-day trip, saying, 'There's my grandmother having fun!'"