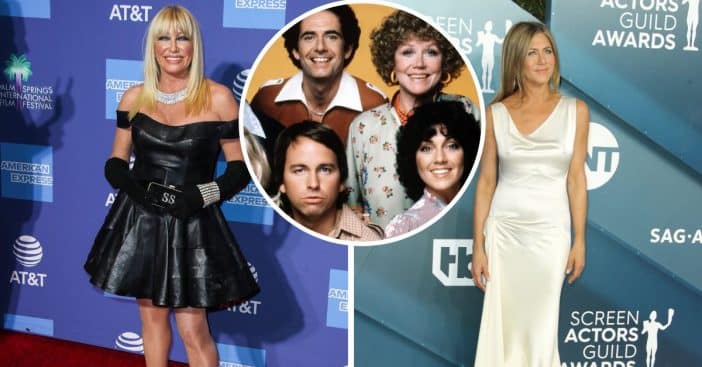 76-year-old Suzanne Somers, who starred as Chrissy Snow in the 1970s sitcom Three's Company, would consider it an honor if Jennifer Aniston played the character now. The Friends actress and Drew Barrymore had a discussion about a reboot of the classic with Adam Sandler. "How flattering to have Jennifer Aniston playing Chrissy Snow. Jen is such an incredible actress; she never misses a moment," Somers told Fox News Digital. "I would be honored."
Both Drew and Aniston claimed they were considering playing either Chrissy Snow or Joyce DeWitt's character, Janet Wood. "I love Janet. She's a real no-nonsense gal… I'm much more Janet. You're much more Chrissy," Drew explained. However, Aniston admitted she couldn't handle Wood's short hairstyle.
The actress has been looking forward to a 'Three's Company' reboot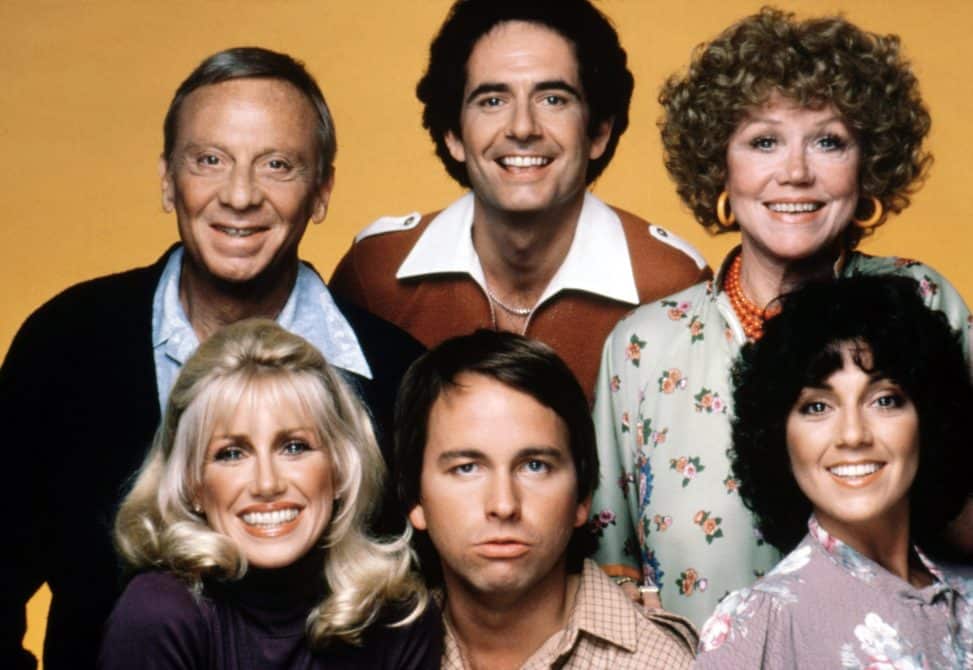 Somers revealed while on the Behind The Velvet Rope podcast that she had pushed for a Three's Company reboot which will star Jason Ritter (the late John Ritter's eldest son) as her on-screen son and John, who died in 2004, appearing in a hologram. Now that Drew and Aniston brought up the idea again, Somers is all in, even though both actresses may have been kidding. "This is a monumental idea that should happen. There are tens of millions of fans globally who crave more of this threesome," Somers said, rooting for the reboot idea.
Somers also recalled meeting Adam Sandler at the Vanity Fair Oscar party, where they discussed plans of having a work collaboration sometime in the future. "What you do and what I do has the same comedy rhythm — we should work together sometime," Somers told him at the time.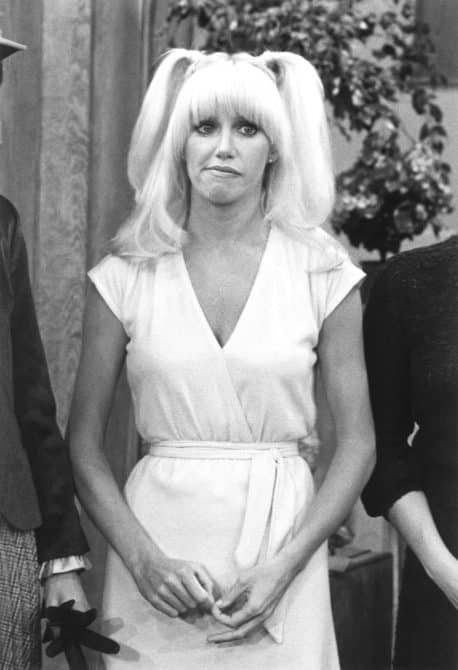 Somers got fired from the show in 1980
Somers has a special bond with her character, Snow, and she had so much to gush about her. "She had her own way that she walked. She had her own posture. Her eyes matched her ponytails," Somers described her character. "It was all love and honesty and people got to know her in a way that you don't normally understand in a made-up character." The actress added that Snow had a "circuitous route to logic," and would always have the correct answer to things regardless of the puzzling journey it would take her.
Sadly, Somers was fired from the show in 1980 after she asked for a raise. The actress wanted to earn the same amount as Ritter, who made $150,000 an episode, while she made only 20% of that amount. ABC refused her request, only granting her a $5,000 increase. Somers revealed in 2017 that the network was unfair to her, and none of her co-stars came to her aid at the time. "I can't imagine any woman with a hit television series in the top 10 with the kind of demographics that I have, that they wouldn't see the value of that and give that woman commensurate pay," she said.