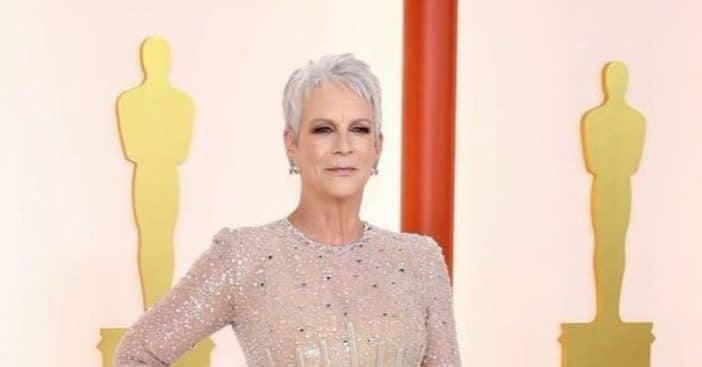 Jamie Lee Curtis got her first Oscar nomination for best supporting actress for her role in Everything Everywhere All At Once. The actress had her big film career break with John Carpenter's horror movie Halloween in 1978, where she played the role of Laurie Strode.
Before her Oscar win, Curtis received various awards and nominations, including an Academy Award, a BAFTA, two Golden Globes, SAG awards, and Emmy and Grammy nominations. In 1998, Curtis got her own star on the Hollywood Walk Of Fame. In her 2023 Oscar red carpet speech, Curtis shared a few nuggets of what she has learned through life with the audience.
'Relax, You Are Enough'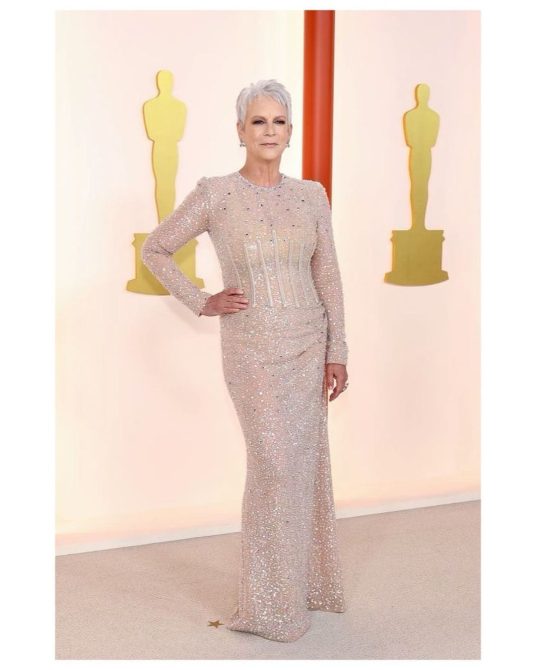 Curtis stepped out on the red carpet in a Dolce & Gabbana gown for the Oscars ceremony at the Dolby Theatre in Hollywood. The actress had a chat with E! s Laverne Cox about her new perspective on life as she has grown older. When asked what she would tell her younger self, Curtis responded, "Relax. I would tell everybody, 'Just relax.'"
"I think we all walk around so clenched, so filled with tension. The world is so crazy, so difficult," she continued. "And my goal in life now as an old lady is just to say 'Relax, you are enough. You are enough. This is a perfect moment right now. Call off the search. Just relax.'"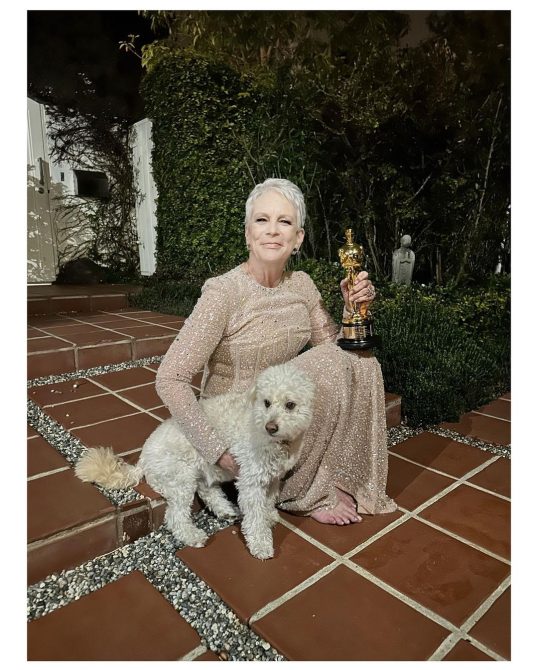 Curtis' Morning Routine And Acceptance Speech
Curtis also shared with E! News that she began her day by reading a "profound" message from The Book of Awakening. She also added that her husband, Christopher Guest, had made her breakfast that morning. "I do meditation. I'm a sober person. I talk to people, I communicate with my friends," she continued.
Upon receiving her award at the 95th Academy Awards on Sunday, Curtis gave an emotional acceptance speech appreciating her co-stars and support system behind the hit film, Everything Everywhere All At Once. "I know it looks like I am standing up here by myself, but I am not. I am hundreds of people," she explained. "My bae Michelle, Ke, Stephanie— the entire group of artists who made this movie— we just won an Oscar," Curtis continued, naming her co-stars.
The actress also praised her family(husband, and two daughters, Annie and Ruby) and fans of her movie genre. Also, Curtis did not miss the chance to pay tribute to her late actor parents— Janet Leigh and Tony Curtis, who blazed the trail for her in Hollywood. "My mother and my father were both nominated for Oscars in different categories. I just won an Oscar," Curtis said, teary-eyed.