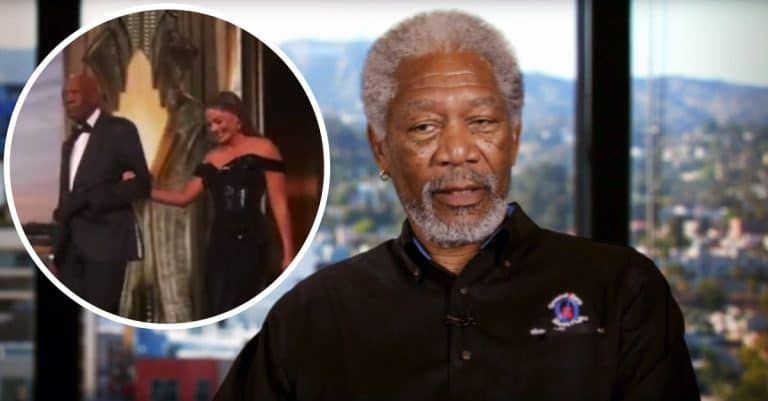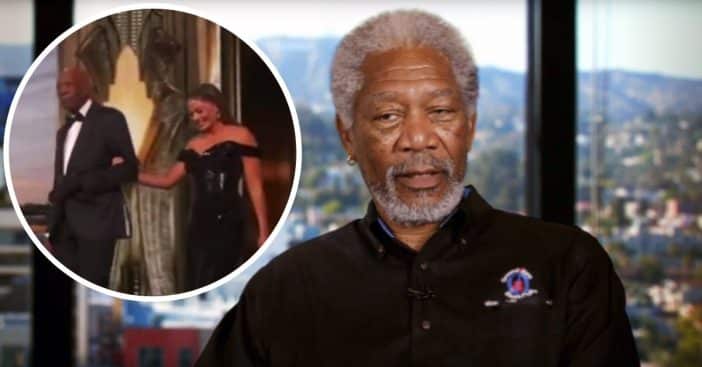 Morgan Freeman who is known for his distinct baritone voice was seen at the just concluded Oscar award ceremony wearing only one black glove on his left hand. The 85-year-old held Margot Robbie on his arm, who wore a metallic shiny black dress and her hair let down in a deep center part.
Apart from the one-hand glove which triggered the curiosity of his fans, they were also shocked to see Morgan rocking a bald hairstyle, especially because he had shared a photo of himself in locks earlier that week.
Why did Morgan leave one hand out?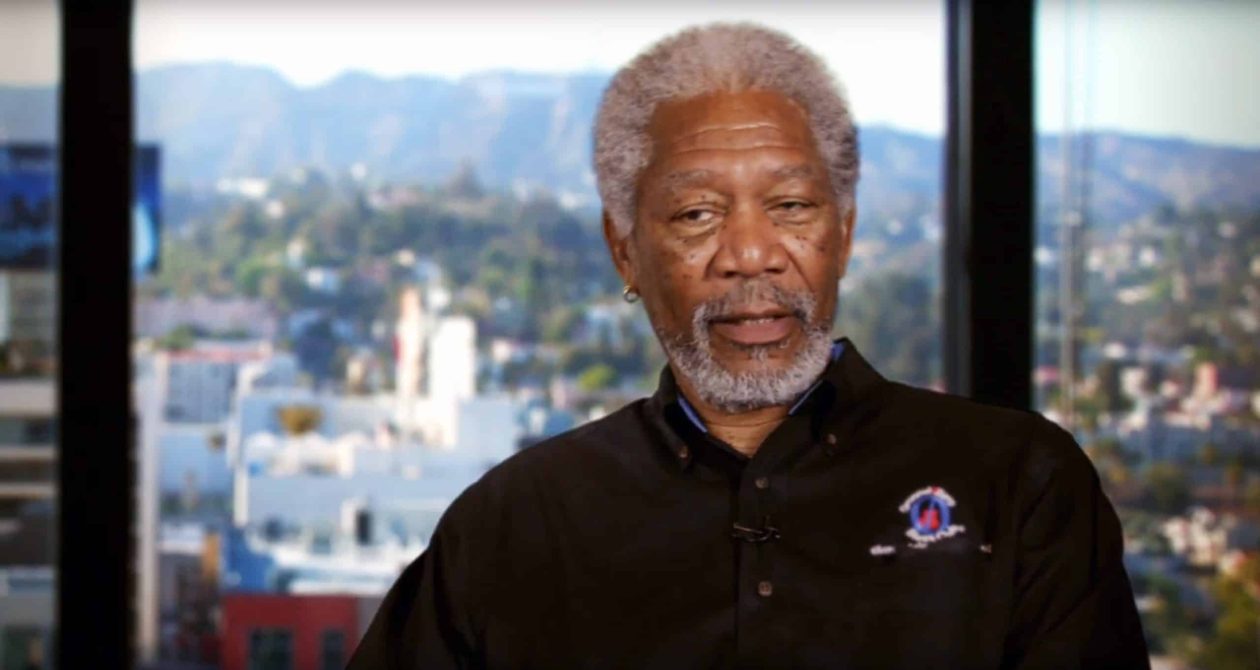 Fans and the Oscar awards audience watched as Morgan walked across the stage at the Dolby Theater in Los Angeles to celebrate 100 years of Warner Bros and took to social media to state their observation as regards the style.
The reason he wore a one-hand glove was because of the terrible vehicle accident he had 15 years ago. His car was said to have flipped severally, thankfully he survived the crash but not without an injury.  He lost the ability to use his left hand due to a severe nerve injury which doesn't appear to have healed since then. "I suffered nerve damage and it hasn't gotten better. I can't move it," Morgan told PEOPLE in 2010.
The Guardian newspaper reported that the actor had a near-death experience and that they had to "use the jaws of life [hydraulic cutters] to extract him [Morgan] from the vehicle."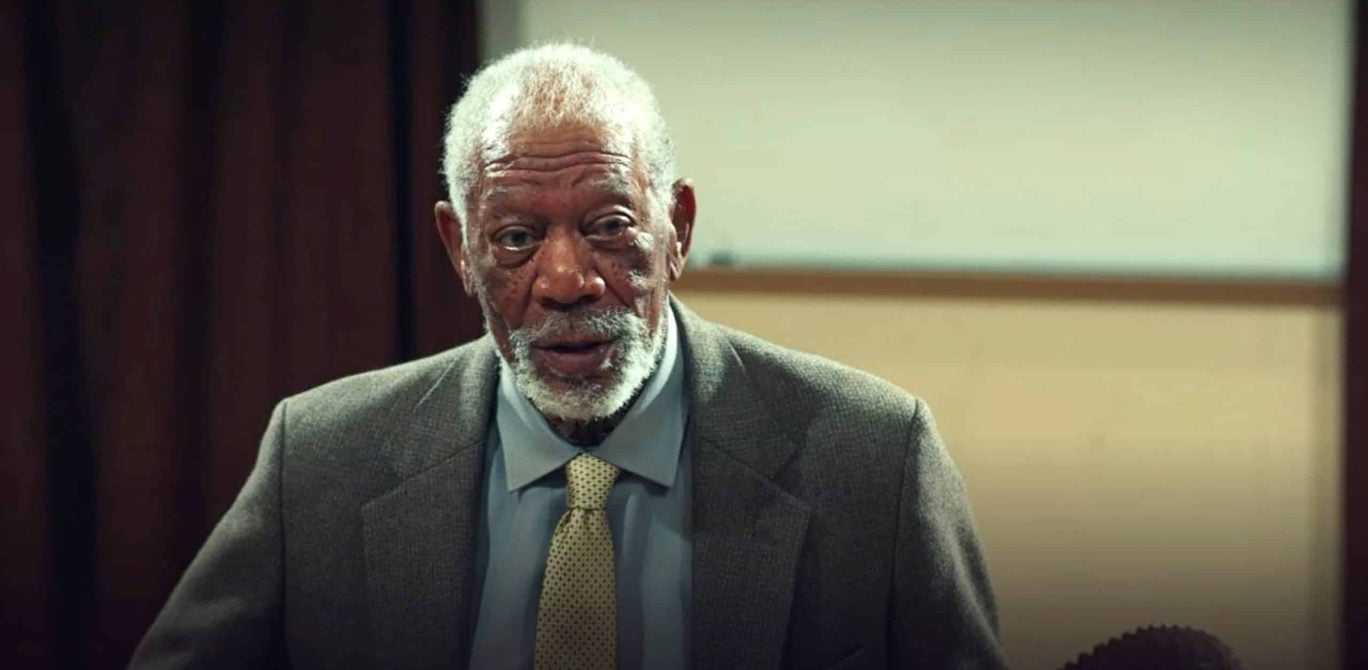 "He was lucid, conscious. He was talking, joking with some of the rescue workers at one point," the outlet added.
The truth about Morgan's one-hand mystery glove
Until recently, most of his fans believed his left hand was amputated following the accident and that he has a prosthetic hand in place.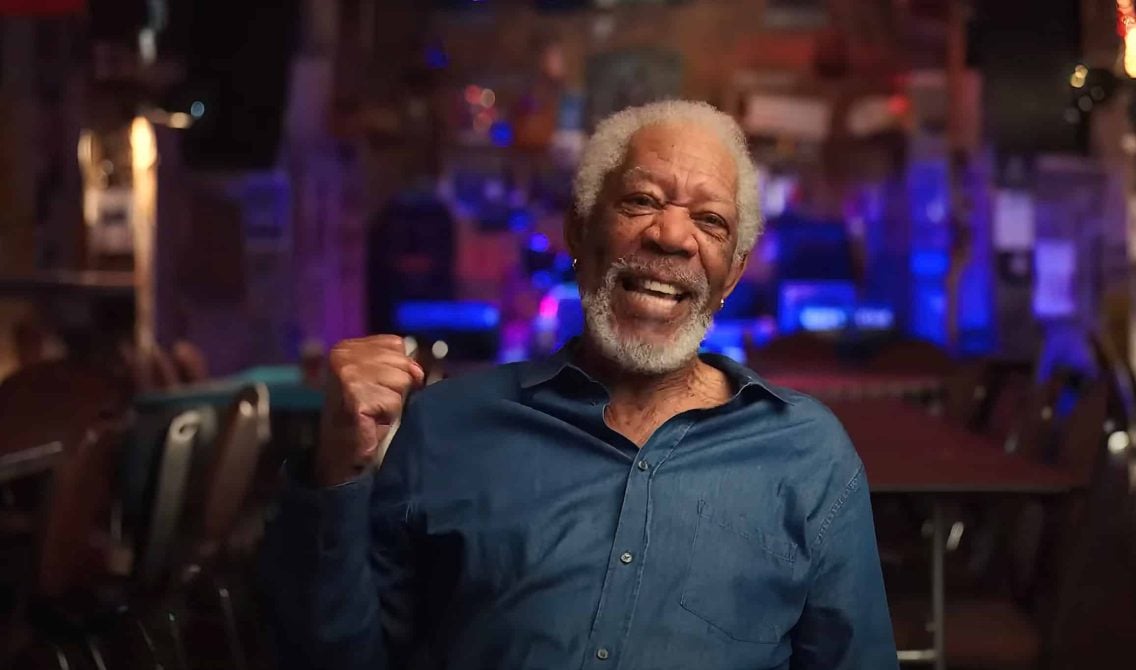 However, the notion is wrong as his Oscar appearance shows he is not an amputee and the glove on his left hand is a therapeutic compression glove that aids blood flow despite the damage to the injured hand.