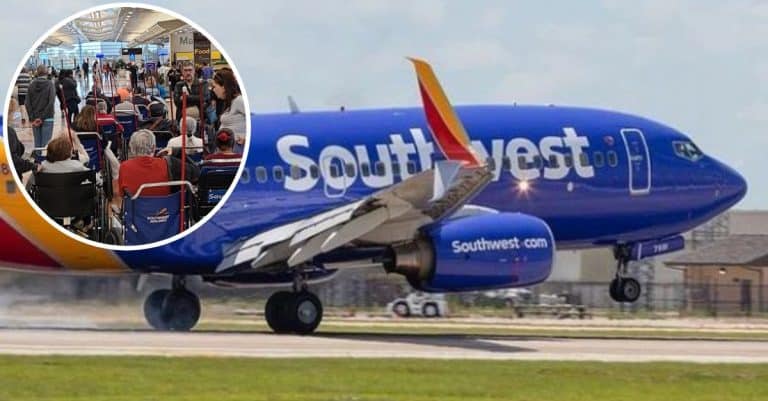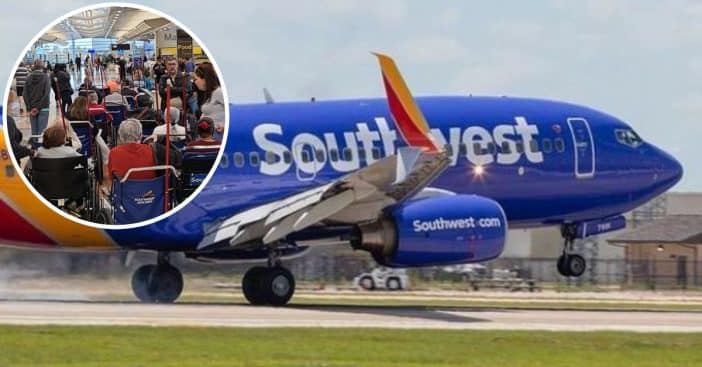 On Southwest Airlines, wheelchair users get to board ahead of those with an "A" boarding group; that is, those who paid the highest fares and have the highest status. This also means having some of the best seats on their flight.
On a recent flight, up to fifty-five passengers boarded with wheelchairs, but questions definitely began to arise when only twenty-five of them needed assistance to get off the plane. Could this mean the other thirty faked disabilities just to get priority boarding and assistance through the airport security line?
Conning airport staff?
 Well, the people who decided to deceive airport staff have their selfish reasons, and benefits attached to requesting wheelchair assistance. These benefits include; fast and early boarding for access to the overhead bin space. Wheelchair users get to board before other passengers, so they get the "better" sitting area on the plane.
Also, those that can afford this service are free from the routine bag checks at the gate, they can carry more than the specified luggage, bypass basic economy restrictions and choose their preferred seats on board the plane.
Although it is important to note that because there are a lot of wheelchairs on flights, this does not mean there are always fakes among them— some flights will have more wheelchairs than others. For example, the state of Florida, which Governor Ron DeSantis calls "God's waiting room" experiences a lot of passenger assistance needs in and out of its South.
Also, more passengers requiring help boarding than getting off does not indicate a definite faking going on, although it does raise a few eyebrows because of the current practice. Some passengers would even prefer to walk around on flights than sit in a spot waiting for time to attend to wheelchair boarders because the stress may not be worth the faking.
Someone recorded his faking on TikTok as a 'do not miss your flight' tips
However, when there are a lot of wheelchair users on a flight, there is a 15 to 1 ratio chance that there is a fake among them. A TikTok user admitted to faking injuries to access priority screening and airport assistance from the TSA.  This individual even filmed himself at Bodrum airport where he faked an ankle injury. He got a row seat on board the flight, after bypassing the long wait to get on quickly. After the flight, this "injured" TikTok user could walk.
This practice is unfair because wheelchair assistance is costly and can be harder to access for those who actually need it in a case of genuine high demand. The head of Heathrow airport in London blamed passengers who fraudulently ask for wheelchairs for depriving the truly disabled or injured, also putting pressure on the workers, who the airport is short of to assist them.