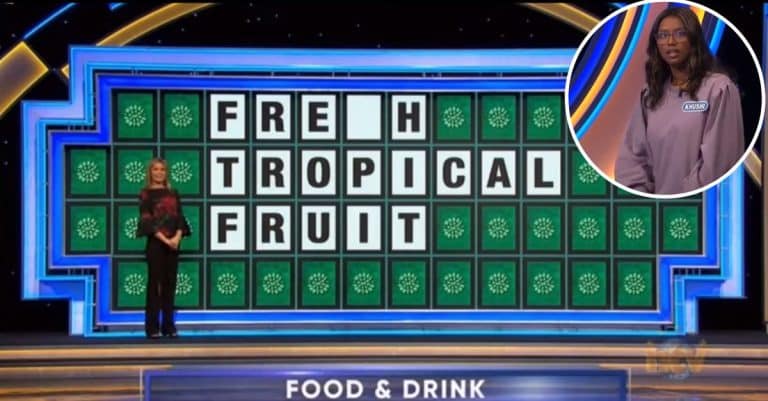 Monday night's episode of Wheel of Fortune featured a contestant that surprised the audience with a big answer fail. Khushi, a teen-week contestant failed to say the letter to complete a very easy word in the game, leaving viewers quite shocked at the flimsy mistake. The fail also cost Khushi a trip to Antigua, asides from disappointing many.
Members of the audience could not keep their cool, as they broke the show's rules to let out a "What?!" after Khushi made the error. It is not the first time contestants on the show are making cheap mistakes. It could be nervousness, or being on the spot is just not as easy as it looks from the bleachers.
What question did fail?
The food and drink category needed only one more letter to complete the board in Monday night's game. Khushi had correctly guessed the letter "H" and had one more to go. "FRE_H TROPICAL FRUIT," the puzzle board read. "Solve it or spin it, or… but do something quickly," show host Pat Sajak said.
It appeared that Khushi zoned out and decided to spin the wheel instead. Unfortunately, the wheel stopped on an empty space before the $650 prize mark. "I'll go with a G," a reluctant Khushi answered, just before the "wrong answer" buzzer goes off, and a disappointed member of the audience yelled.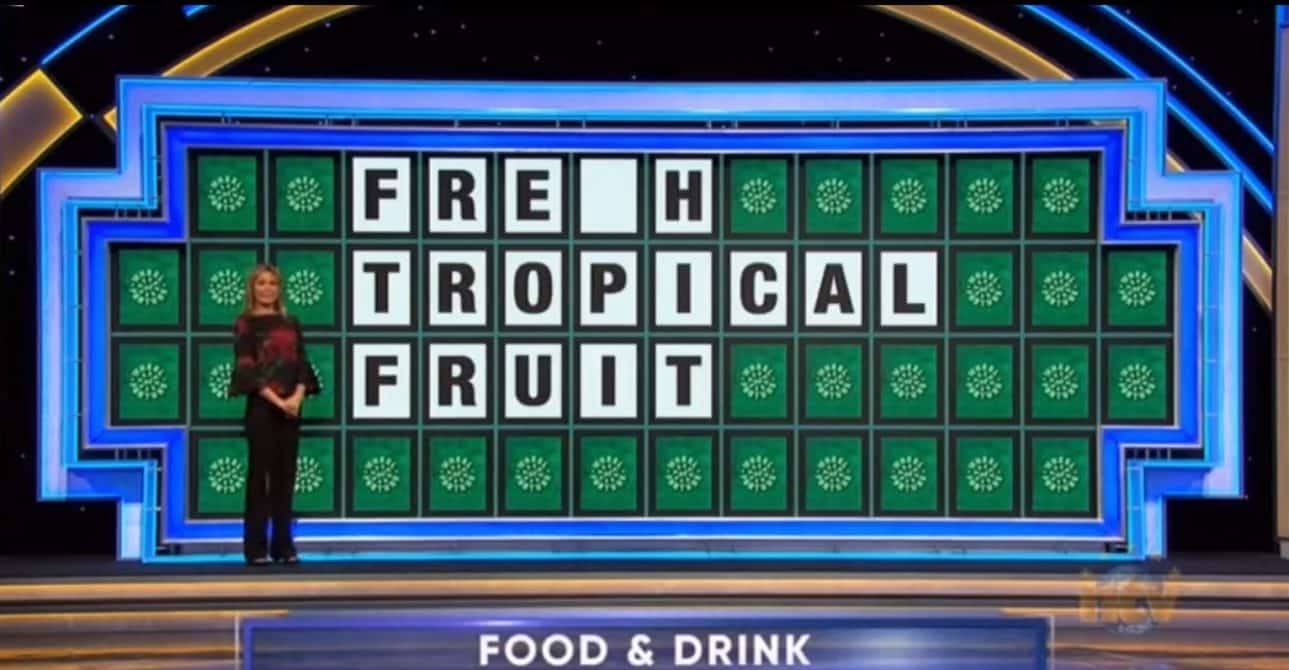 The next contestant, Julian proceeded to fill in the missing letter correctly with the letter "S." The puzzle then read, "Fresh Tropical Fruit" in its correct form.
Viewer reactions and similar errors
Viewers and fans of the show went on Twitter to share their thoughts… and shock about the moment. "A "G"??? Really?!" one Twitter user said. While another mocked, "Seriously. How did she even qualify?"
This error is one amongst many, however; just a month ago, a contestant named Ben Tucker slammed "Wheel of Fortune" host Sajak when he answered incorrectly on the "Fun and Games" category. "See, I don't consider jogging fun and games," Ben replied the host sarcastically with a thumbs up.
Also, another contestant from December's episode missed winning a thousand dollars when they couldn't answer a question from the "What are we doing?" category. A shocked Sajak reacted by dropping his cards and humorously apologized to the audience, "Excuse me. These get heavy sometimes."