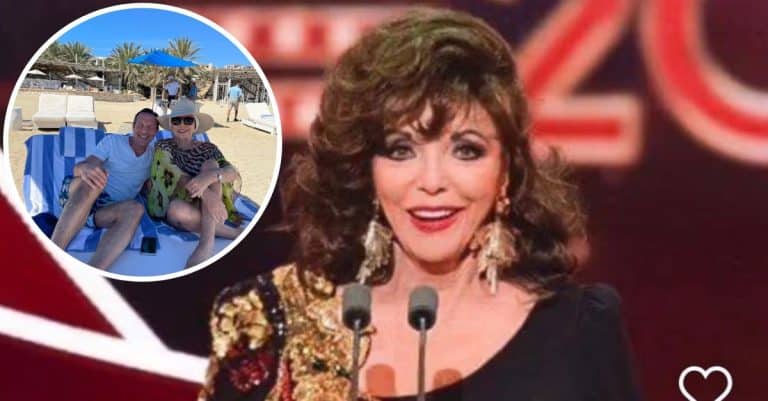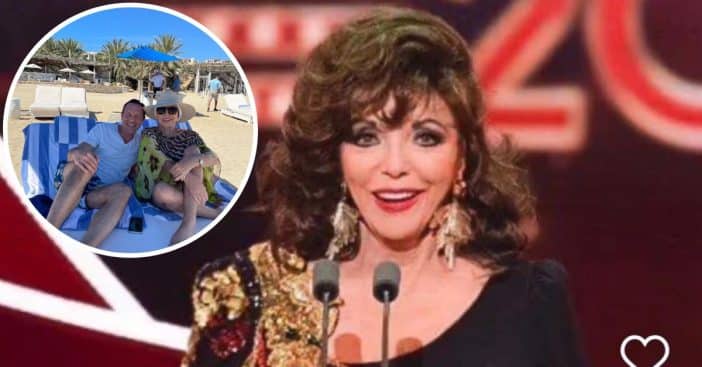 Joan Collins is an English actress and accomplished writer popular for playing the role of Alexis Carrington Colby in the soap opera, Dynasty. She has been acting for over six decades and aging gracefully too. The 89-year-old has been married to Percy, 58, since 2002, and the happy couple has been together ever since.
Recently, Joan showed off her style in pretty bathing suits while in Cabo with her husband, Percy Gibson. The actress shared photos of herself and Percy, alongside friends, on the beach, at the poolside, and in a private jet.
Here are some photos from Joan's Instagram.
With Friends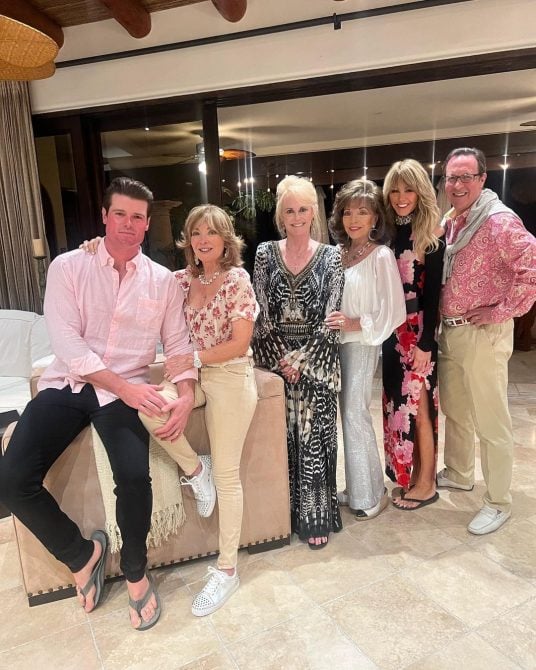 The actress posed with friends wearing a white sheer long-sleeve top and a pair of high-waisted flared-leg sequin pants. To accessorize, she had a pair of black and white platform heels, hoop earrings and a silver neckpiece.
Sunbathing In Cabo
Joan wore a halter neck bathing suit and an oversized sheer zebra print coverup with bright green floral sleeves. To top it off, she had on a stylish large sun hat.
More Swimsuit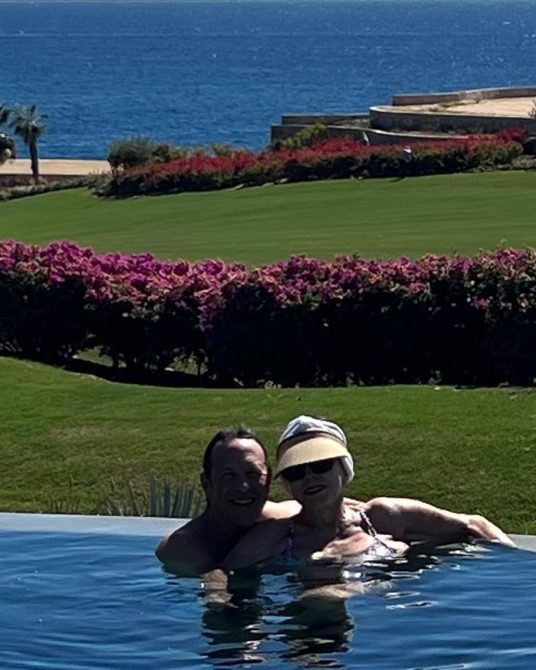 Another photo showed Joan in a halter-neck swimsuit, a visor, and sunglasses while taking a dip in the pool with her husband, Percy.
On The Trip
In her Instagram slideshow, Joan shared pictures of her, her husband, and friends on the trip in a private jet. The traveling bunch posed with all smiles for photos, and Joan looked great in her neutral-toned outfit and hat.
Even More Swim Wear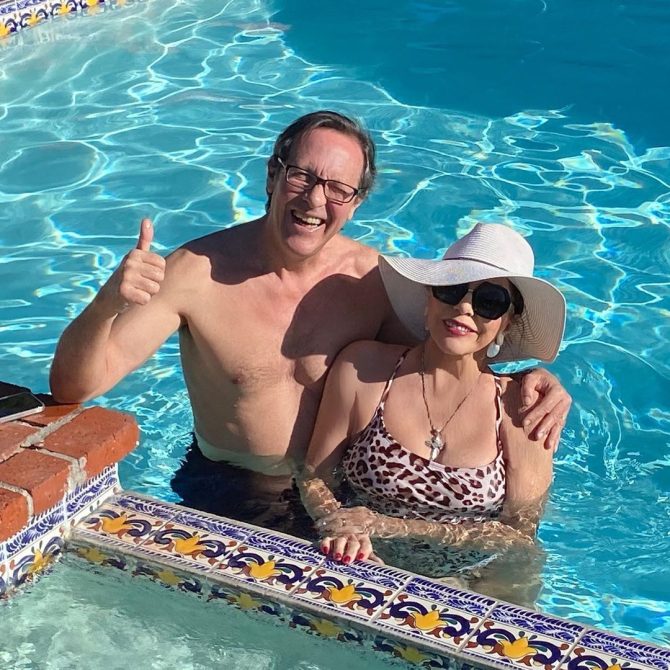 Aside from her vacation photos, Joan recently shared slides on Instagram wearing a spaghetti-strap white and brown animal-print one-piece, along with fabulous accessories, dark sunglasses and a white hat. Percy had his arm over her shoulder with a thumbs up in the photo, and to celebrate three hundred thousand followers on Instagram, Joan captioned the photo:
"We are celebrating reaching 300k followers on Instagram. Thank you to all my followers and to @lucabricusse for the photos."