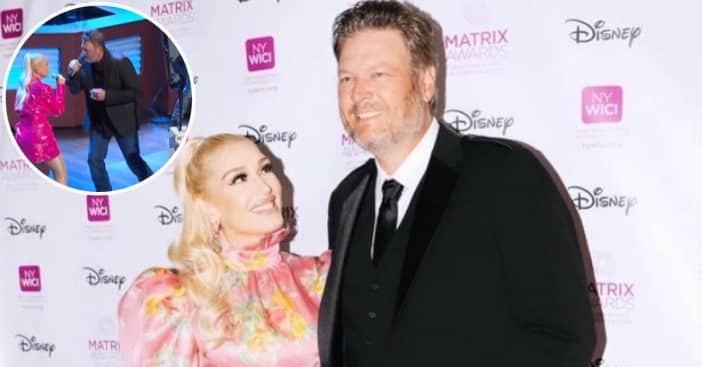 Recently, Blake Shelton shared a throwback video of a stage performance at the Grand Ole Opry on Instagram. During the show, he invited his wife, Gwen Stefani onto the podium for a memorable duet which marked her first time on the stage.
Stefani charmed the audience and fans as she rendered a beautiful performance of their song, "Nobody But You" with her spouse. "#TBT to #NobodyButYou live from the @opry with @gwenstefani! -Team BS #opry #duet#countrymusic," Shelton wrote in the caption. The video got fans gushing about the couple. "I love watching you two together," one of the fans commented. "The way they look at each other," another said while a third person wrote, "You picked a good one. Love, love, love it."
Gwen Stefani appreciates the audience
View this post on Instagram
The 53-year-old was amazed at the warm welcome given to her by the audience despite being her first time performing at the Grand Ole Opry. "I'm so nervous, I'm so excited, this is one of those things that you don't dream about if you're me — and then all of a sudden I'm here with Blake Shelton," Stefani said. "It's a miracle, I'm so grateful, thank you so much."
Also, Shelton took to Instagram to share the wonderful moment his proud wife had at the concert. "I am absolutely beside myself right now… Congratulations @gwenstefani on not one but TWO standing ovations for your Grand Ole @opry stage debut!!!!" he wrote on Instagram. "That was an incredible moment to witness."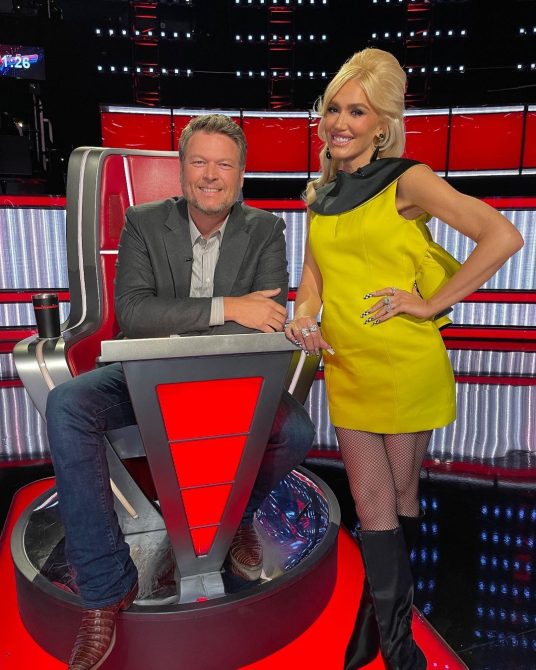 Gwen Stefani and Blake Shelton celebrate their wedding anniversary
The couple who both serve as coaches on the singing competition reality TV show, The Voice took to their different Instagram pages in July 2022 to celebrate their one-year wedding anniversary sharing pictures and videos from their wedding day.
Stefani posted a video montage of moments from their wedding set with Elvis Presley's "Can't Help Falling in Love," song playing in the background. In the clip, Shelton was seen pulling back Stefani's wedding veil playfully before it rolled on to a scene where the couple danced and shared a kiss. "1 year down, forever to go!" Stefani wrote in the caption while tagging her husband who commented, "I love you! Thank you for saying yes!!!!!"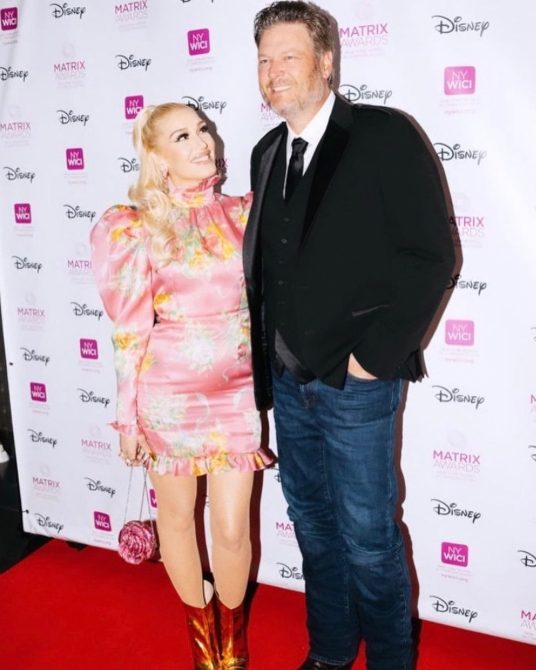 Also, Shelton on his own part marked the anniversary by also posting a photo from the ceremony. "Happy anniversary to the woman that makes my world go round… @Gwen Stefani, because of you," he wrote. "This year has been the best year of my life. I love you!!!! Thank you for saying yes!"