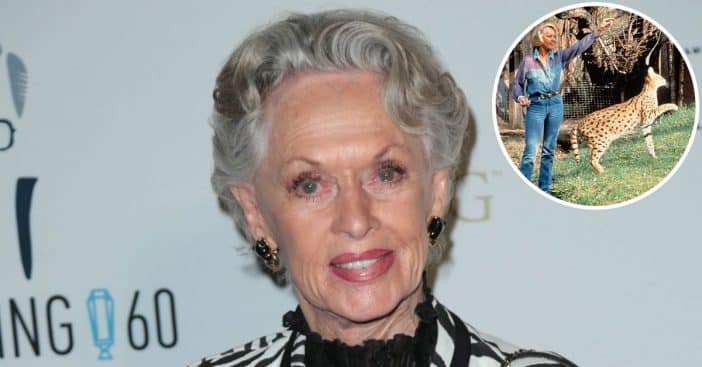 A lot of people have been amused by the Netflix documentary series, Tiger King, which had its first season released in March  2020. The series centers on a weird, gun-toting zookeeper, Joe Exotic, and the controversy resulting from his alleged murder-for-hire plan against Carole Baskin, the CEO of Big Cat Rescue who accused Exotic and other animal collectors of abuse.
However, none of the allegations was leveled against Tippi Hedren who was also at the time living with big cats in her home alongside her family in the 1970s.
Tippi Hedren found love in big cats during a shoot in Africa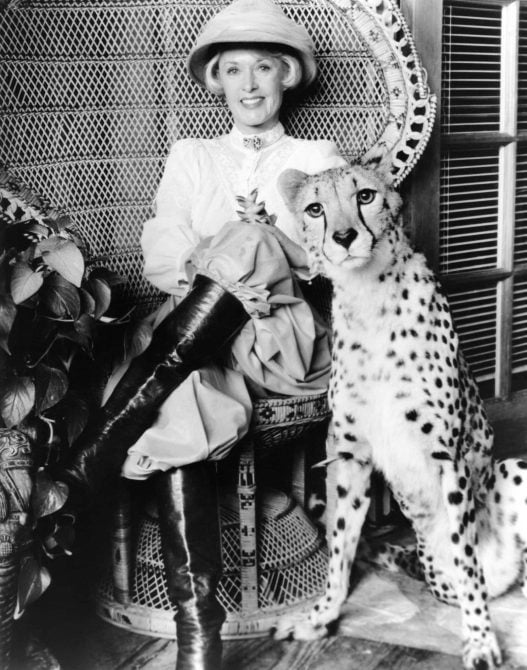 The 93-year-old revealed in her memoir, Tippi: A Memoir that her love of big cats began after filming two movies in Africa, Satan's Harvest and Mister Kingstreet's War in 1969. She became enchanted and began rescuing them in 1972. She and her second husband, Noel Marshall made the 1973 film, Roar, where she appeared alongside her daughter, Melanie Griffith, and two of her stepsons. The film also featured some of the tigers and lions she and her husband had rescued from Texas.
At a point during rehearsal for the movie, a lion named Cherries looked at Hedren's head with the thought that it was a ball, and lunged, snapping its jaws around the actress's scalp. This incident led to the founding of the Roar Foundation in 1983, an organization whose mission "is to educate the public about the dangers of private ownership of exotic animals."
However, her love for the animals did not decrease as she kept on rescuing them and living on the Shambala Preserve in Acton, California.
Tippi Hedren's granddaughter, Dakota Johnson says she still lives with 13-14 big cats
Actress, Dakota Johnson, the granddaughter to the 93-year-old revealed in an interview on The Graham Norton Show that her grandma still lives with several big cats. "She has 13 or 14," the 33-year-old said. "There used to be like 60 cats, and now there's just a couple. By the time I was born, they were all in huge compounds and it was a lot safer. It wasn't as totally psycho as it was when they first started."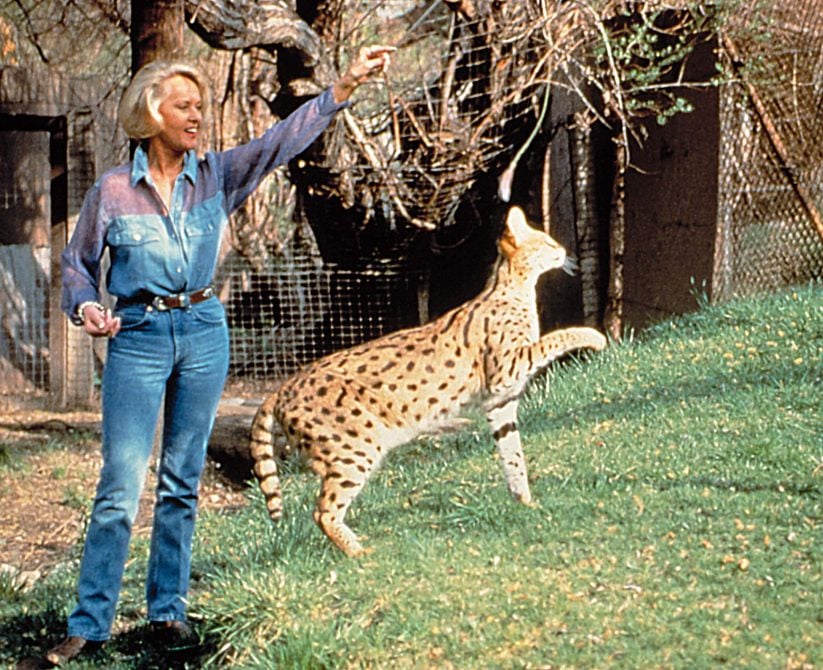 The dangerous living condition of Hendren and his family were brought into the open through a photograph in 1971. The image shows a lion named Neil peacefully coexisting with Hedren's family, and even sharing their bed or hanging out poolside with them.