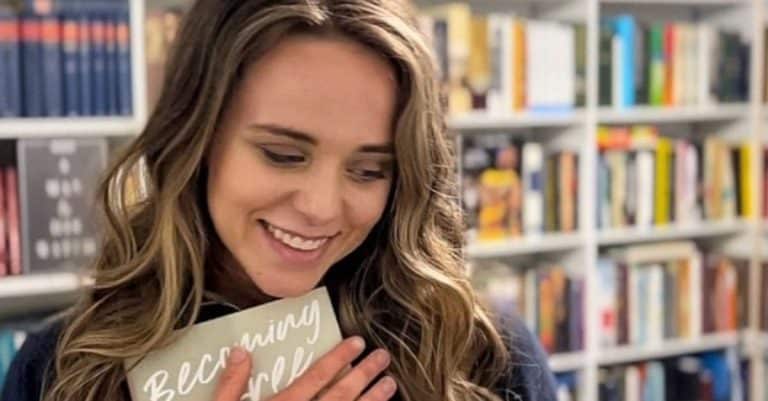 Jinger Duggar Vuolo is sharing her experiences growing up as a Duggar and how she has freed herself from her "cult-like" religious upbringing. Her book, called Becoming Free Indeed: My Story of Disentangling Faith from Fear talks about her family and what made her walk away from their teachings. The Duggars follow Bill Gothard, a Christian evangelist.
Jinger, now 29, explained, "I would definitely say that [his philosophy] was cult-like in nature. I can't say, 'Oh, it was a cult.' I will leave that to the experts. But I will say that a lot of things make it tough for kids to leave or families to leave because the community is so tight-knit. The teachings are based on rules – man-made rules."
Jinger Duggar opens up about "cult-like" upbringing
View this post on Instagram

She continued, "There's a healthy fear of God that the Bible speaks of, but it's more of an awe reverence, realizing the greatness of God. But sadly Bill Gothard would take one verse of the Bible and make it say whatever he wanted it to say and he would make up his own man-made rules and say, 'This is the Bible.' And then he would have you vow to God to keep this principle. It was very binding. He would say, 'Never break your vow before God.' It was fear-based."
Jinger shared an example about how Bill teaches that rock music is harmful, especially anything with a specific beat of a drum. He teaches that a young man died in a car accident because he was listening to music with drums. Jinger recalled the teachings and shared, "I remember one time we were on our way to one of the seminars and somebody turned on music with drums in the car. I was freaking out. I just thought, 'Goodness, this is it. We're going to have a car accident because somebody turned this on.' I was so fearful. It just consumed my life." Jinger admitted that her view on religion began to change in 2017 by talking to her husband and his family. She recalls watching Bill Gothard's seminars and started to realize how he was twisting the words of the Bible.
View this post on Instagram
Jinger concluded, "I was gripped by fear every single day. And I'm not anymore… Those burdens have been lifted. And I began to see the beauty of who Jesus is. It freed my heart."