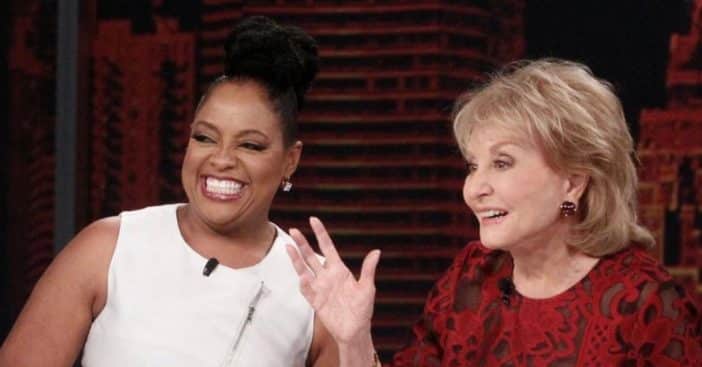 Late Barbara Walters is Sherri Shepherd's mentor and she won't forget the monumental role Barbara played in her career. From the occasional cheer to the sordid advice which came in at the right time, Sherri holds the late TV host in high esteem.
On the Monday episode of her show, Sherri, the actress talked about her encounter with Barbara in 2014 when the late journalist was leaving The View. She claimed she met Barbara near the elevator, "She [Barbara Walters] said, 'Dear, I love you. The doors opened and she stepped in the elevator and I started crying."
Barbara Walters encouraged Sherri Shepherd to "always speak up" for herself
Apart from that profound moment near the elevator, Sherri revealed what Barbara said to her when she was in a dilemma. Sherri detailed that there was a time when the then-Vice Presidential candidate, John McCain, was on The View and she lost it on stage and was unable to ask him questions.
After the segment, Sherri claimed she was very frustrated at the incident that she had to meet Barbara for advice and the late journalist didn't fail to share some nuggets that she holds dear to this date. "She said, 'Dear, I'm gonna say this, I'm gonna say it one time. You have to speak up or you will get left behind,'" Sherri disclosed on her show. "I was just ready to follow the rules. I was a nice girl – and I learned that from Barbara, you have to jump in. You have to speak."
Sherri revealed that Barbara Walters fostered good relationships among 'The View' co-hosts
Another thing the comedian will always remember Barbara for is the "sisterhood spirit" the TV icon created on The View.
"Being with the ladies at The View, they're like my sisters. Even the ones that I didn't work with — Lisa Ling and Debbie Matenopoulos, we saw each other, and we just hugged," she revealed. "I kissed the screen that Star Jones was on and Elisabeth Hasselbeck. It's like a family. You never really leave The View."