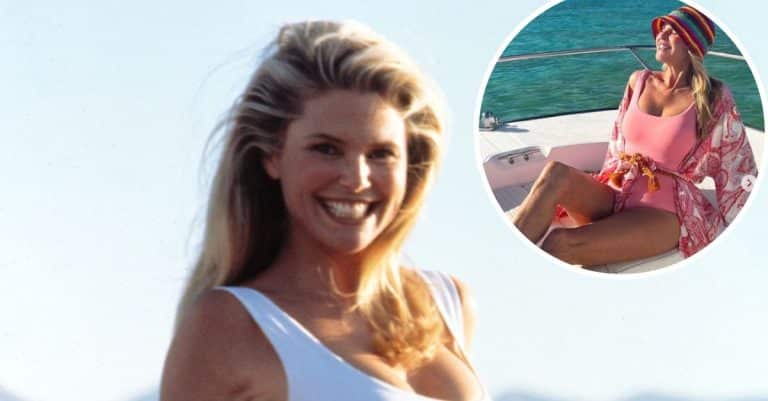 Christie Brinkley has been celebrating the New Year in Turks and Caicos. While showing off her vacation photos and promoting her brand of prosecco, fans couldn't help but notice her stunning legs. In the photos, she wears a bright pink swimsuit along with a hat to stay out of the sun's bright rays.
Christie captioned the series of photos, "Happy New Year from Turks & Caicos! May 2023 be full of happy days from sunrise to sunset! I also want to let you know I'll be on @qvc tomorrow from my home here on Parrot Cay we call "Lucky House" I 'll be on around 5:30 with a very special offer on my #zerosugar #organic @bellissimaprosecco so you can stick to your New Year New You resolution even while celebrating with friends! Here's to You! Cheers! 🥂🍾"
Christie Brinkley shows off her sculpted legs
View this post on Instagram
Christie is often seen soaking up the sun in the Caribbean during the winter months. She certainly loves being in a bathing suit as she has appeared in Sports Illustrated Swimsuit eight times between 1975 and 2004, including three covers.
In 2017, she proved that age doesn't matter when she posed for the magazine alongside her daughters Sailor Brinkley-Cook and Alexa Ray Joel in Turks and Caicos. She talked about how she continues to feel confident in a bathing suit as she ages.
Christie shared, "I think I feel most confident when I know I'm being good to myself. When I know I've been eating right and exercising. It just makes me feel good. I think that's real value in taking care of yourself. We all know we get more done on a good hair day. We just do! And I think it's the same with taking care of your skin, your diet, your exercising."