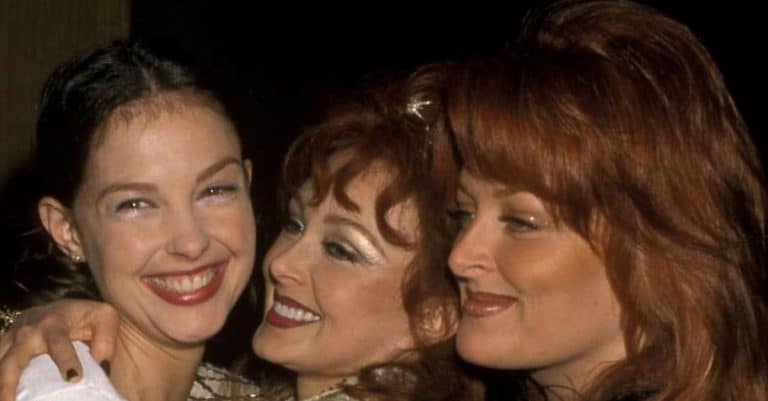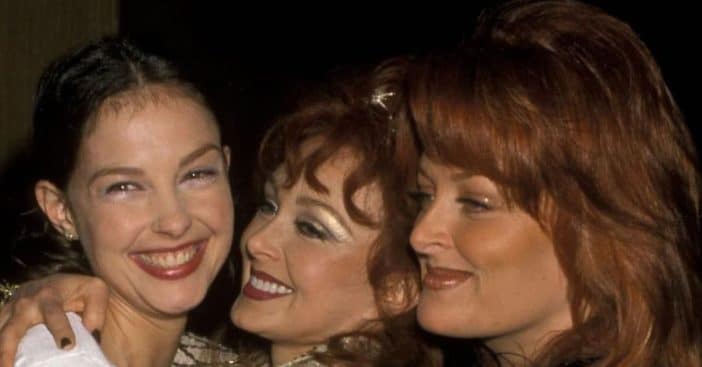 The Judds which was made up of country singer, Naomi Judd and her daughter Wynonna rocked the musical scene of the '80s with the release of six powerful studio albums and singles between 1983 and 1991 which earned them five Grammy Awards. Alongside her thriving music career, Naomi raised her two daughters Wynonna and Ashley as a single mom.
The mother of two died on April 30, 2022, from a self-inflicted gunshot after a long battle with mental illness. Wynonna and Ashley expressed their shock and pain at the death of their loving mother. "Today we sisters experienced a tragedy. We lost our beautiful mother to the disease of mental illness," Ashley wrote on Twitter. "We are shattered. We are navigating profound grief and know that as we loved her, she was loved by her public. We are in unknown territory."
Wynonna And Ashley pay tribute to Naomi Judd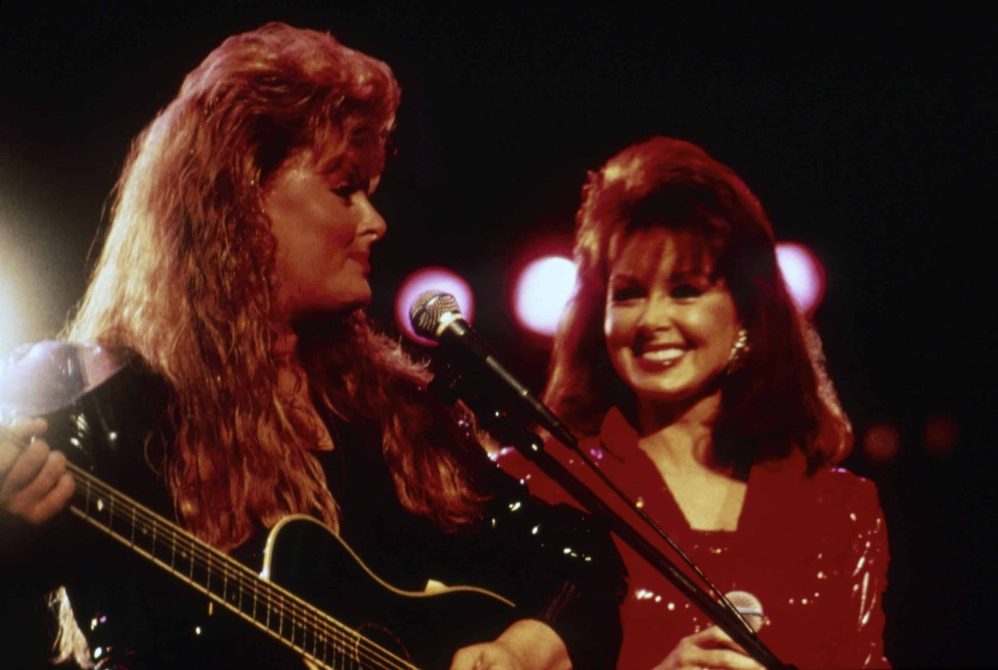 The two daughters organized a program titled, Naomi Judd: A River of Time Celebration in conjunction with Larry Strickland, their late mom's husband. The event was broadcast live from Nashville's Ryman Auditorium on CMT with Wynonna and Ashley making an emotional tribute in honor of their mother.
"Welcome to the mother church of country music, this is where mom wanted her public celebration to take place, and thank you for being in the community and in fellowship with us. Because we can pretend to care, but we cannot pretend to show up. Thank you for showing up for our mom," Ashley said. "And at this time when I am so forlorn, I say to my creator, I do not know who you are, and yet I do know who you are because you are the one who saved me. And in the dark night of the soul, I say to myself, I do not know who I am because I am the one you saved."
Her daughter also spoke about the abuse Naomi suffered while growing up and the challenges that she faced as a single mother. "The result is that we are here tonight remembering an icon and legend who left country music better than she found it," Ashley revealed. "Since the 30th of April, we have been remembering the complex and dynamic life of our mother and story. She was every woman. Perhaps, this is why everyone thought they knew her. She was a nurse. She was a single mom who sometimes relied on public assistance, she was traumatized by early childhood abuse, intimate partner violence, and rape and she was fired by a boss when she refused to go away with him for a weekend."
Wynonna Judd announced that she will proceed with the planned Judd tour
While paying tribute to her mother, Wynonna announced a continuation of the tour that she initially planned to embark on with her mother.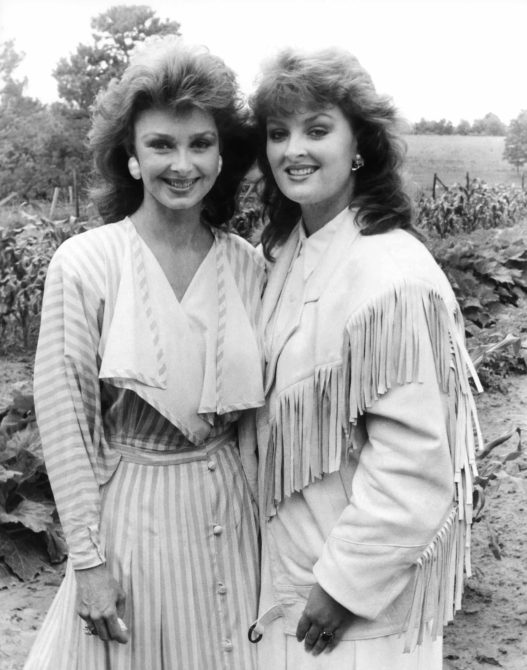 "I've never sung so bad in my life. I'm so tired and so heartbroken. But I'm here with you and for you, as you have been for us for 38 years…," Wynonna revealed. "I've made a decision, and I thought I'd share it on national television: that after a lot of thought, I'm going to have to honor her and do this tour. I'm just going to have to. Because that's what you would want. And Bono once told me, give them what they want, not what you want."
Meet Naomi Judd's daughters:
Wynonna Judd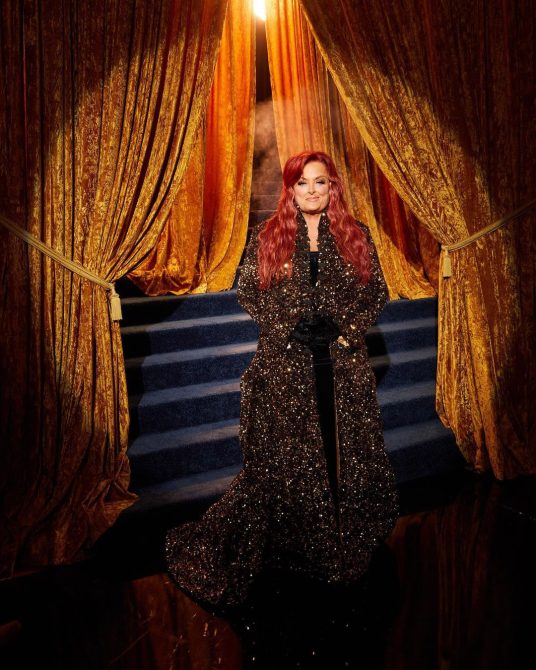 She was born in Ashland, Kentucky, on May 30, 1964, to her mother, Naomi, who was still in high school at the time. Wynonna learned to play guitar after receiving one as a gift and was soon singing in close harmony with her mother. Her vocal talents had developed by the time she was a teenager which made the mother-and-daughter duo land a contract with RCA in 1983, releasing "Why Not Me" in 1984. They became the biggest-selling duo in country music history.
Later on, Naomi became diagnosed with hepatitis C and had to retire from performing. Sadly, she did a farewell tour in 1991 and Wynonna was at first unsure whether she wanted to carry on without her mother. She decided to embark on a solo career, signing with MCA. Her first solo album, Wynonna, was released in 1992 and was an instant smash, selling over three million copies.
The 58-year-old  has been married three times and she has two children, Elijah, and her daughter, Grace, with her first husband, Arch Kelley III.
Ashley Judd
Ashley was born in 1968 to Naomi and her first husband, Michael Ciminella. She decided to tow a different path from her mom and sister by choosing acting. The 54-year-old rose to fame as Charlene Shiherlis in the 1995 film Heat.
Ashley became engaged to Dario Franchitti, a race course driver in December 1999 and tied the knot in December 2001 at Skibo Castle in Scotland. The union did not produce any children and they have since divorced in 2013.