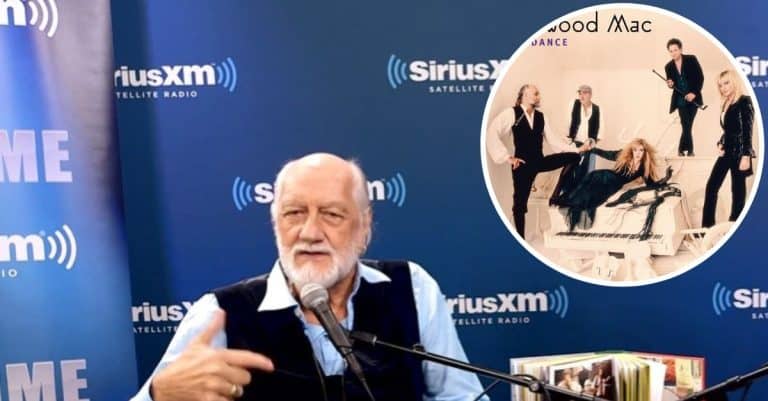 Mick Fleetwood, a founding member of Fleetwood Mac, once shared one of the most frightening experiences he had while posing for a picture for the cover of the band's album, Mr. Wonderful. After his near-death encounter, Fleetwood appeared on the cover of other albums, such as Rumours and The Dance, which was released in 1997, with the former being described as one of the best of the 1970s.
The cover image shows singer Stevie Nicks clothed in dark robes holding hands with Mick Fleetwood resting his foot on a stool and having two wooden balls stolen from a pub toilet hanging down from between his legs. His image on the cover of Rumours made the plumbing accessory he used very valuable that they recently sold for a record $128,000 at Julien's auctions.
Mick Fleetwood nearly got crushed by a cow while almost naked
Available Now: LP reissues of 'The Dance' and 'Say You Will'!
Get your copy today on @Amazon: 'The Dance': https://t.co/T92zfwP1Bb and 'Say You Will': https://t.co/VlXRI1efls pic.twitter.com/Pfyn1GsSLc

— Fleetwood Mac (@fleetwoodmac) October 15, 2018
In an interview with Sirius XM, the 75-year-old opened up about an incident that could have cost him his life while making the cover of the album Mr. Wonderful which was released in 1968. This was Fleetwood's first appearance on the band's cover, and the original plan was for him to pose half-naked.
"I do have a memory or one [cover photo] that didn't make it … of me trying to suck the udders of a cow. That was down at my godmother's farm. It was going to be an album cover, which I think ended up being Mr. Wonderful," he explained. "I had to get underneath the cow, and it was a frosty morning — basically just with underpants on — and get between the legs of the cow to get the shot with the frame and the legs."
Mick Fleetwood is grateful to be alive
The drummer further revealed that he is grateful that he didn't die from the incident. "…And I am very lucky to be even here because it kept doing that [stomping its leg down]. We had to abandon that session, but there is one blurred picture … of an album cover that could have been the end of everything."
This led to a change in the idea for the cover, with the front showing Mick Fleetwood naked from the chest region upward while the back had other unclothed parts carefully protected with leaves.