John Stamos recently reunited with The Beach Boys to perform on Fox and Friends. The 59-year-old actor-musician and the '60s rock band, The Beach Boys, go way back. Even before their joint performances, Stamos was always a big fan of the famous band.
Stamos' most recent collaboration with the band was on Fox and Friends for the All American Concert series, where they performed The Beach Boys' "Little Saint Nick" from 1963. The Christmas song was written by band members Brian Wilson and Mike Love. The band has also made cameos on Stamos' show, Full House, where he played Uncle Jesse Kastspolis.
How Did John Stamos And The Beach Boys Meet?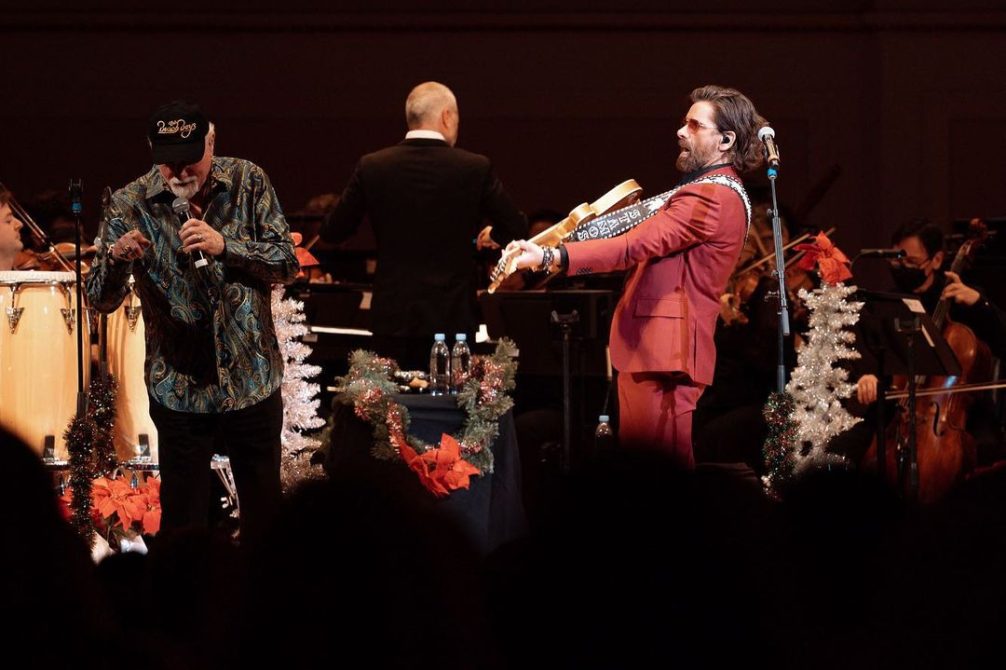 The band-person duo happened by accident. Stamos first saw The Beach Boys at the age of 13. Stamos was also at the band's show at the Universal Amphitheatre in Los Angeles. At the time, Stamos himself was a teen star, playing bad boy Parrish in ABC's General Hospital in the early '80s.
Stamos' fans recognized him and chased him backstage, calling the attention of The Beach Boys' co-founder, Mike Love.
"The show was over; they were still going to do the encore," Stamos revealed on The Kelly Clarkson Show. "And these cheerleaders chased me and Mike Love turns to my friend and says, 'Who's that?' And he says, 'That's John Stamos; he's on 'General Hospital' and always has girls chasing him.' And Mike Love, without missing a beat, says, 'Get him onstage.'"
Joint Performances
For the first time, Stamos went upstage to play on the classic "Barbara Ann" with The Beach Boys, and that was the beginning of their friendship. It is safe to say that Stamos is an honorary member of The Beach Boys band, as he has been performing with them on many occasions since the L.A. show in the '80s.
The Beach Boys also made appearances on Full House thanks to their friendship with Stamos. Their first cameo was in the second season, in the "Beach Boy Bingo" episode, where the band was supposed to be at Danny Tanner's Wake Up San Francisco show but ended up missing it. Mike Love also appeared in season three and season five alongside Bruce Johnston.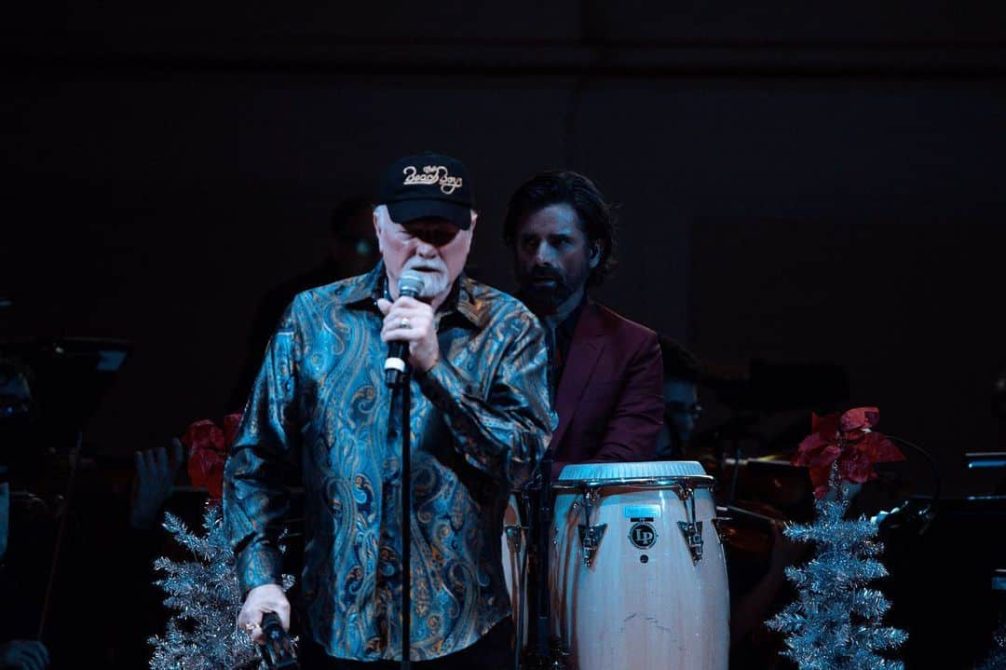 Their recent performance on Fox and Friends is one of many; they also performed together at New York's Carnegie center for their December 5 special Christmas show.
Check out the performance below: