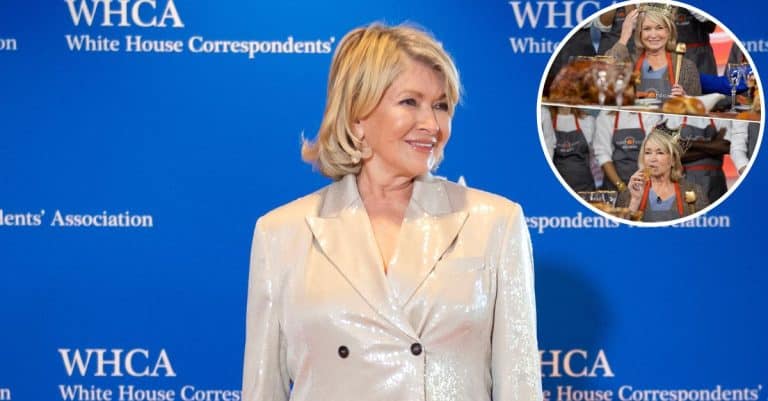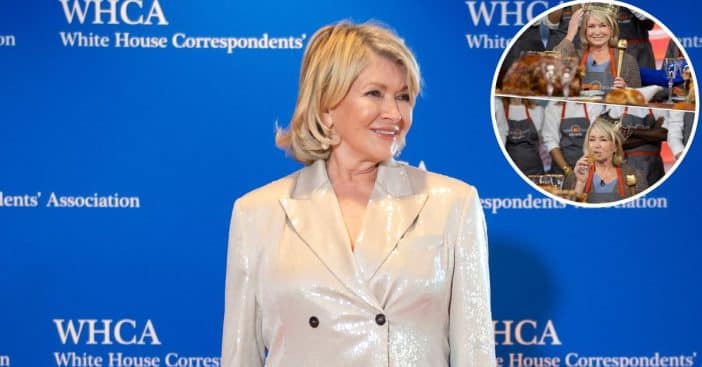 TODAY's United Sides of Thanksgiving has blessed everyone's favorite holiday with a new ruler. Martha Stewart was crowned Queen of Thanksgiving on November 17, a few days before "Turkey Day" will be celebrated. The event accommodated 17-star chefs to share their recipes and honored the 81-year-old with a coronation.
The United Sides of Thanksgiving hosted by TODAY Food honors side dishes over the regular turkey the holiday is known for. Seventeen top chefs with different family traditions and backgrounds share their favorite recipes with the attendees. The foods display how bare ingredients can create delicious masterpieces.
TODAY's United Sides of Thanksgiving crowns Martha Stewart Queen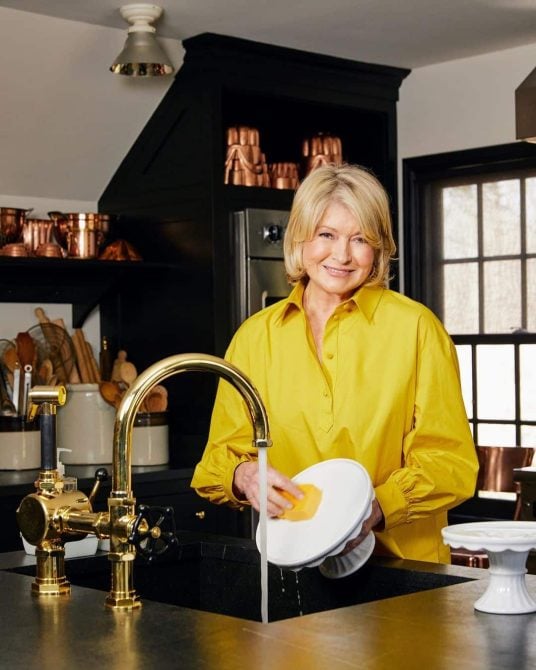 Different side dishes tell the audience about the background stories of the chefs, from Marcus Samuelsson's berbere-roasted carrots and Alejandra Ramos' mofongo stuffing to Eric Kim's Stouffer's-style mac and cheese and Siri Daly's "cloud nine" mashed potatoes.
Our new Queen did not fail to share her cooking with us as she shared two delicious recipes. The first is her classic stuffing, a filling made out of stale bread. She also shared a method for her Meyer Lemon Drop Cocktail, a drink made out of lemon juice and liquor.
TODAY's host, Carson Daly, gave a short speech during the crowning of Martha as she sat in the middle of the seventeen chefs. "There's been a lot of talks lately about who's the certain queen of a particular holiday," Carson said in reference to the unofficial queen of Christmas, Mariah Carey. "Well, this morning, we're here to confirm the one thing that we know for sure. So, by the powers invested in me with this golden turkey baster goes to the one and only miss Martha Stewart, the queen!"
Martha excitedly accepted her title from Carson with a smile. She posed with her golden turkey baster as chef Bobby Flay placed a crown atop the head of the American Businesswoman. Carson shouted, "All hail, the queen of Thanksgiving!" as the chefs from the event laughed and applauded her.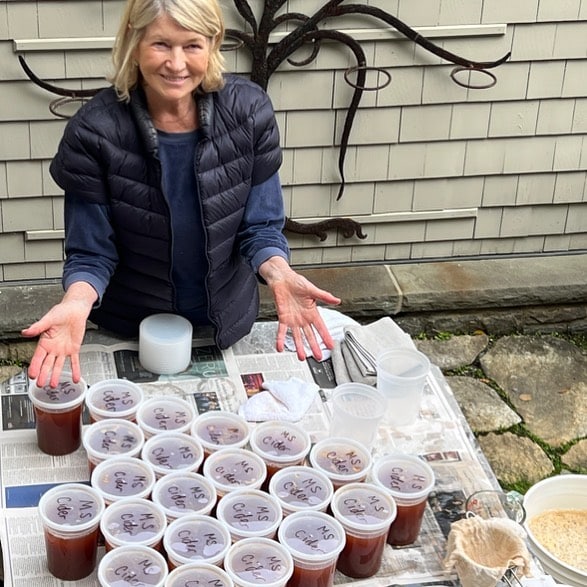 The culinary icon gave her first speech as the Queen. "I do believe that Thanksgiving is a very important time of year, and despite all other ideas that, you know, we skip over Thanksgiving, you never, never can. Here's to our pioneers! And to Mariah, I still love you!"
Martha Stewart as a Thanksgiving Culinary Idol
From holding her famous annual Thanksgiving dinner with family and friends to sharing her favorite recipes for over three decades, Martha is well deserving of the crown. Over the years, the carefully curated cooking methods are borne out of her years of experience.
She told NBC, "I think I probably cooked, oh, maybe, I've cooked, let me see, 60 Thanksgivings at least, maybe more. Cause I got married when I was 19, and I did my first Thanksgiving … when I was 20 years old."