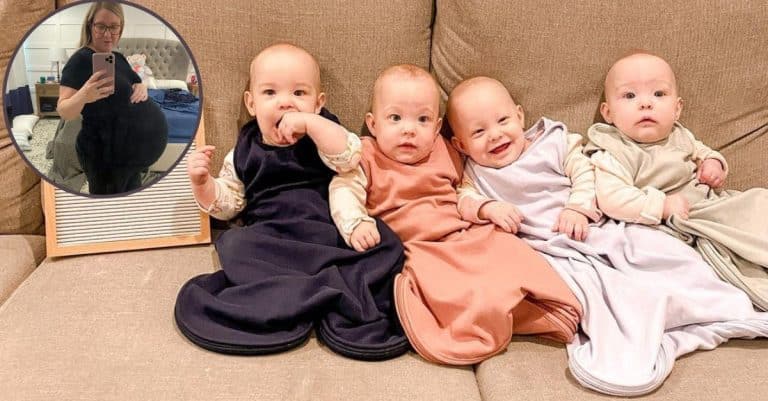 Most individuals perceive children as true gifts from God. However, people have been left in situations when they can't ascertain if their current circumstance is a blessing or a curse. This is common among moms who carry multiple pregnancies when their family isn't financially or emotionally positioned to handle such.
Recently, a mom of quadruplets, Ashley Crandell, 37, recalls exactly how she felt when she discovered she was pregnant with multiple babies. "I remember looking at those four heartbeats and thinking, 'Should we be excited or should we be terrified?' Crandell told TODAY. "I decided we could be both all at once."
Mom reveals how she felt snapping her final baby bump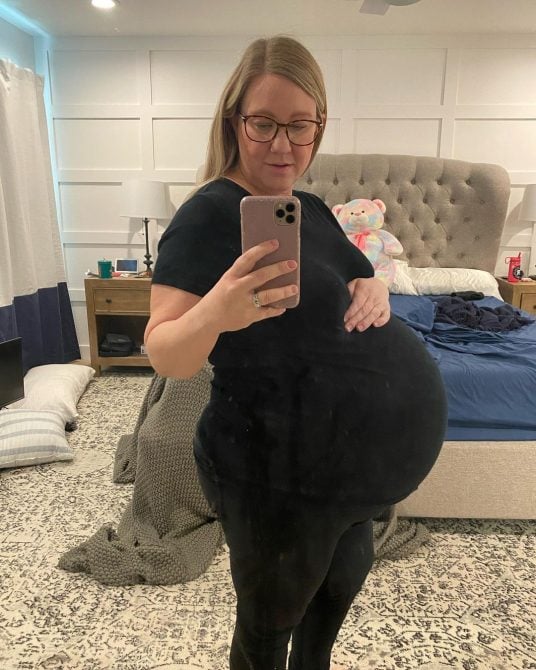 Ashley revealed the mixed feeling she experienced when she snapped her final baby bump picture. "It was bittersweet because I really loved being pregnant. I knew I was going to miss feeling them move around — it was like a party all the time," Crandell reveals in an interview with TODAY Parents. "But at the point, my entire body hurt, especially my back and feet. I could barely walk up the stairs in our house. Everything was swollen."
The 37-year-old mom took the pictures a few hours before she gave birth to her four babies at 31 weeks. Ashley gave birth to Wesley, Emma, Leah, and Nora via cesarean section at Dignity Health St. Joseph's Hospital and Medical Center in Phoenix, Arizona. However, due to the pregnancy being preterm, the babies were admitted to the neonatal intensive care unit (NICU), a safe environment created to enhance their feeding and oxygen intake.
Mom posts photos of her babies
View this post on Instagram
Candell took to Instagram to post her before-and-after pregnancy photos. The first photo details 31 weeks pregnant Ashley's last baby bump, while the other shows her holding her four kids 31 weeks postpartum. she captioned the post, "It's crazy to think they all ever fit in there. They're starting to crawl and sit up on their own," Crandell wrote. "Looking at them now, you'd never know they were preemies. They're so healthy and alert."
Also, in a separate post, Crandell shares her 5-year-old daughter, Isla, with her husband, Luke. She praised the little damsel for accommodating her other four siblings and trying to look out for them. "I'm impressed with the way she's handled everything," Crandell said. "She wants to feed them and change their diapers — unless they're poopy, and then she's out!"
Ashley and her husband battles fertility issues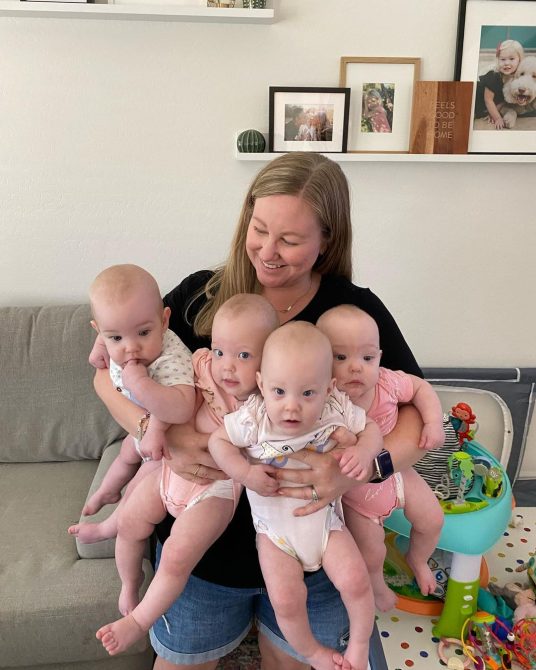 Ashley claimed she and her husband suffered from secondary infertility for nearly four years after welcoming Isla in 2017. After visits to the clinic, Crandell discovered she has polycystic ovary syndrome (PCOS), while Luke also has low sperm motility.
At the suggestion of their doctor, the couple decided to opt-in for IUI, a medical intervention where healthy sperm is placed directly in the uterus close to the time of ovulation. A few weeks after the procedure, Crandell noticed she was pregnant with four babies.