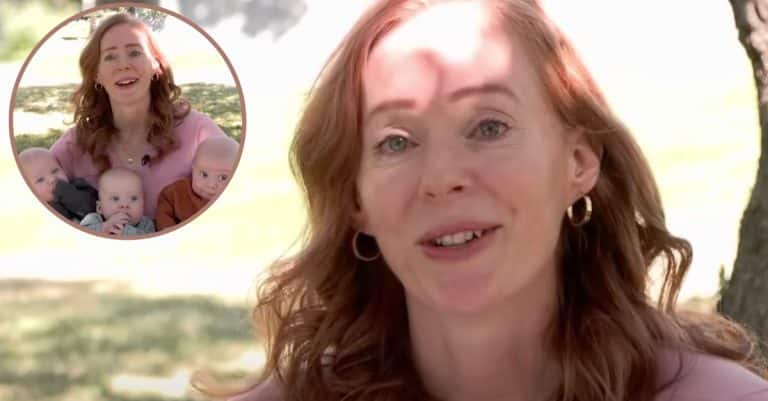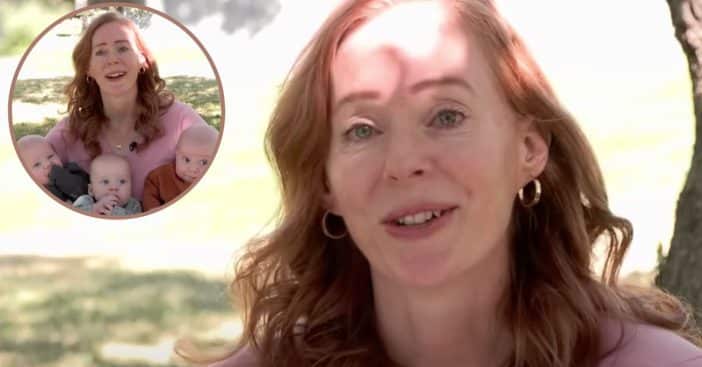 At 46 years old, a woman named Audrey Tiberius has given birth to identical triplets after being told she was infertile for years. When Audrey was 41, she was told by fertility specialists that her chances of conceiving via in-vitro fertilization were just 10%, so this is nothing short of a miracle for her.
"They said, 'I'm sorry, your eggs are too old,'" Audrey says in an interview with TODAY Parents. "We did three rounds of in vitro and they all failed." Then, at 46, Audrey got pregnant completely naturally. She and her husband, Tyler, would then go on to welcome identical triplet boys.
Audrey is so grateful for her miracle babies, identical triplets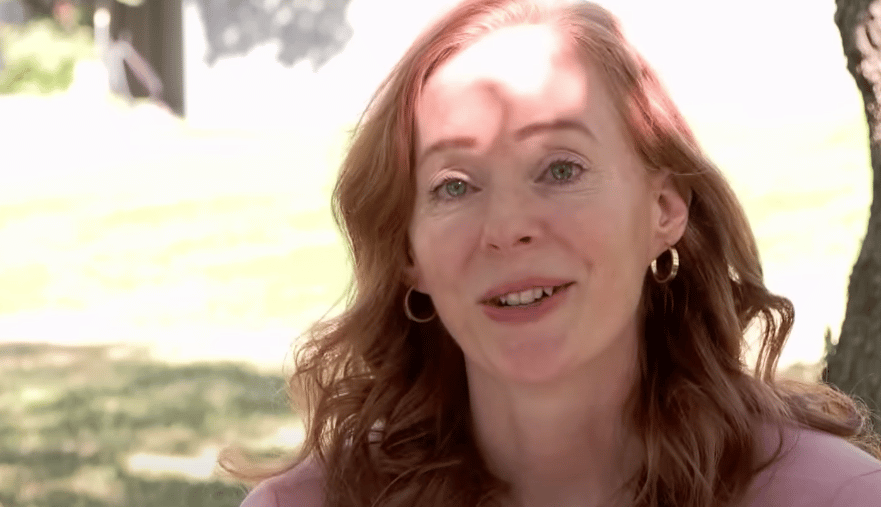 Now, Sky, River, and Bay join their big brothers Marcus, 13, James, 11, Christian, 9, and Max, 7. "Most experts put the odds of identical triplets at one in 200 million births," says Audrey. "I talked to a statistician and apparently the odds of a 45 year old having identical triplets are one in 20 billion."
Dr. Lisa Thiel adds that it's extremely uncommon for a woman in her 40s to become pregnant without the help of medical specialists. "We have millions and millions of eggs when we're born and then they die off over time. As we start to get into our mid-thirties we have less eggs that are appropriate for reproduction and getting pregnant is harder to achieve," Thiel says to TODAY. "By the time we're 41, the risk of having chromosomal abnormalities is also much higher."
"I always had seven in my mind — that was always my dream number. But I didn't think it would happen for me because of my age," Audrey reveals. Although she was extremely nervous about a miscarriage—which happens to roughly 80% of women at the age of 45—she learned to trust her body and leaned into her faith. "I prayed that my babies would be safe and that I would deliver them when I was supposed to — and that's what happened," she says.
Today, she calls her babies miracles. "This was so statistically unlikely that there's no way to explain it other than a miracle."