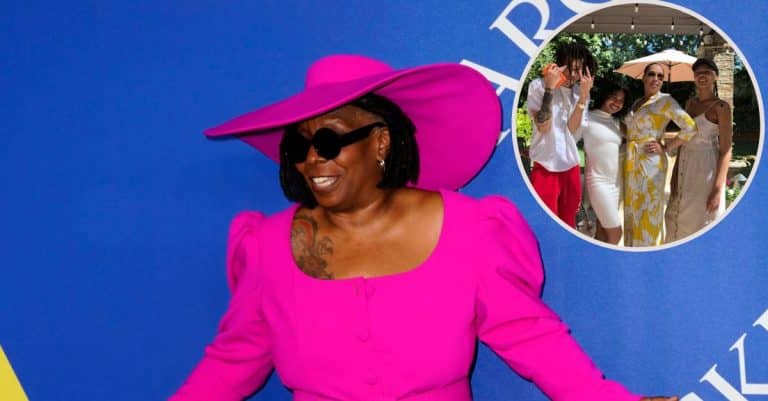 American actor and television personality Whoopi Goldberg has become a popular face with the new generation for her role as the host of The View. She has been in the entertainment industry for a while and has many accolades to her name, including a Grammy Award for Best Comedy Album with her Broadway show Whoopi Goldberg, while her role in Steven Spielberg's The Color Purple garnered her first Golden Globe Award for Best Actress in a Motion Picture — Drama.
She also has an Academy Award for Best Supporting Actress (for Ghost) and a second Golden Globe Award to her credit. Whoopi remains one of the 17 entertainers and the first black woman to have won the EGOT, a combination of Emmy Awards, Grammy Awards, Oscar (Academy Awards), and Tony Awards. She joined the daytime talk show The View in 2007 as a co-host and moderator, a role which pays her an $8 million annual salary, and she sits on a $60 million fortune. Her daughter and three grandchildren have taken a cue from Whoopi as they are set to make a name for themselves in the entertainment and showbiz industry, while building a huge fortune for themselves.
Alex Martin Dean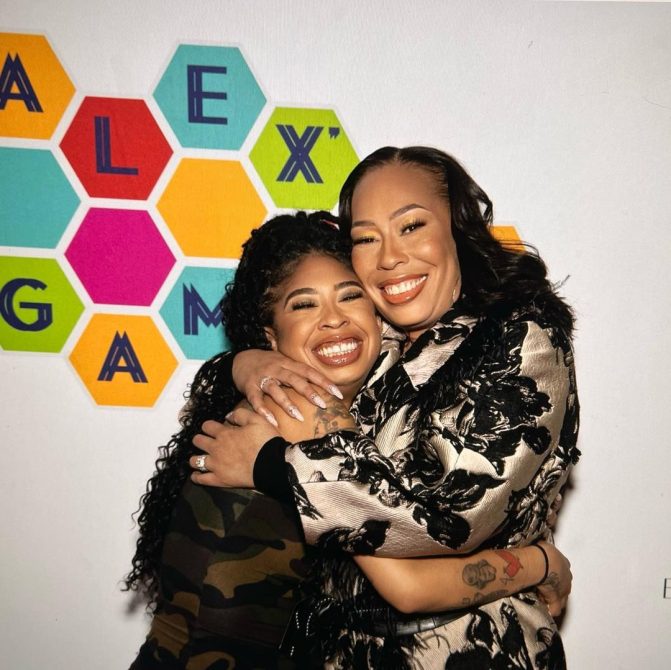 Alex Martin, born in 1973, was the only product of Whoopi Goldberg's marriage to Alvin Martin while they were together from 1973 to 1979. Following in her mother's footsteps, she is an American actress and film producer. Her movie career started with the 1993 Sister's Act 2: Back in the Habit, where she took on the role of one of the children in the classroom. Trying her hands at movie production, she produced Descendants in 2008 and was also the assistant producer for Sensitive Men in 2018.
From 2015 to 2018, Alex, who has now professionally taken her married name, Alex Martin Dean, was featured on three episodes of The View as a guest co-host. Alex married Bernard Dean on October 15, 2011, and they have two lovely children: daughter Jerzey and son Mason (Alex had another daughter from a previous relationship, Amarah Skye). Also, she was awarded the title of Miss Golden Globe in 1994, an award which now goes by the name Golden Globe Ambassador, designed to make the awards more gender inclusive.
Amarah Skye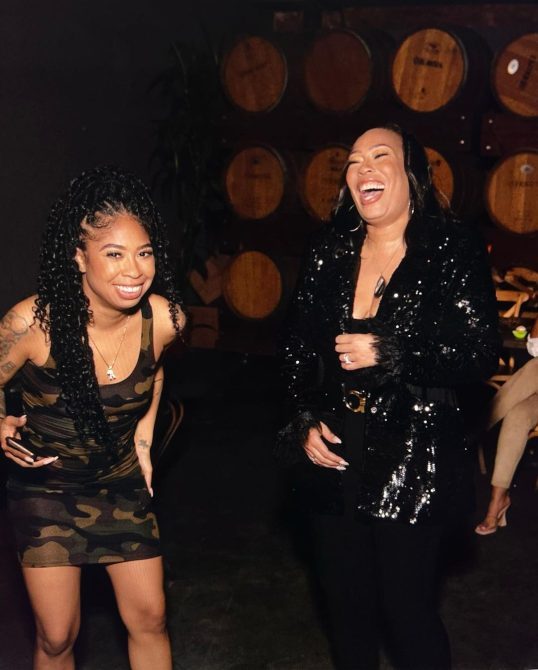 Amara Skye, born to Alex and first husband, Alvin Martin, was born on November 13, 1989, in California and shares her birthday with her grandmother. She has also taken to the career path of Whoopi by making her debut screen appearance with ABC's new reality show, Claim to Fame. That show has 12 contestants who are all relatives of a famous person competing for the grand prize of $100,000. They must strive to keep their identities secret despite living under the same roof.
Amara said she got into the show based on her grandmother's approval, even though she was initially skeptical. Giving a clue about her famous relative while on the show, she described her visit to the set of the 1993 Sister's Act 2: Back in the Habit. "I was probably 4 or 5 … I remember being around the cast and them all embracing me like a little mascot. And I also remember being there for all the singing rehearsals."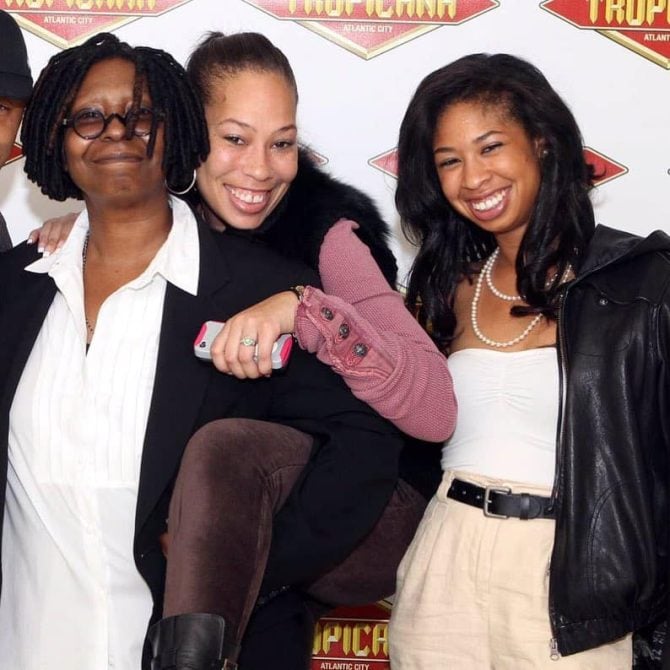 She also doubles as an artist and is currently hosting her first solo art exhibition on St Nicholas Avenue in Brooklyn.  She was described as an "up and coming New York/ New Jersey-based artist" in an event listing in July 2022 by Bustle. Speaking with the New York Post about her approach, she said, "My style is more abstract and poetic. I like a little Basquiat, Banksy-type stuff." Amara Skye Dean married her husband, Chris, in 2013, and they have a daughter who turned eight years old in March.
Jerzey Dean
Even though Jerzey Dean is Alex's second child, she is her first with Bernard Dean. She has an excellent bond with her half-sister, Amarah, and shares their pictures on social media along with her younger brother Mason. She also spends time with her grandmother, whom she takes after in terms of looks and fashion sense, and she regularly shares photos of both of them having fun, which has made headlines based on that fabulous fashion sense and their preferences.
As a fashionista, she had earlier modeled for Dubgee, her grandmother's clothing company. Jerzey started her own fashion company, Jerzey Kennedy Designs, based in New York City and Los Angeles. The fashion outfit has lounge clothing and sweat suits as part of her designs, although she is yet to launch the official website. She is also known to participate in charity activities and fundraising.
Mason Dean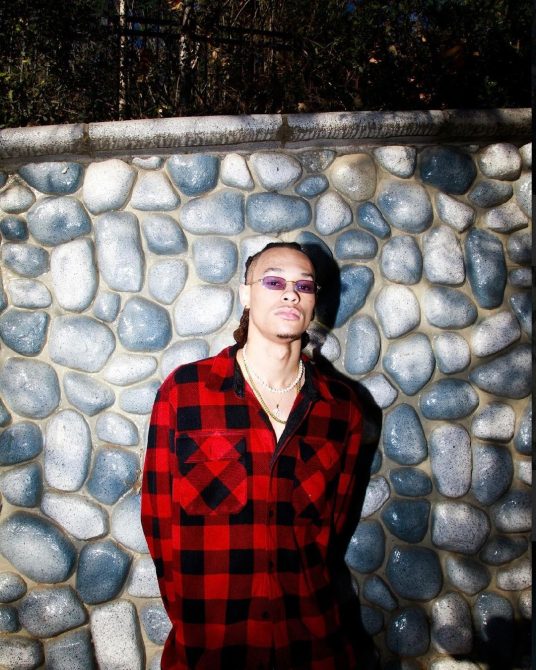 He is Alex and Bernard's second child. Mason is also following in the entertainment industry as he has taken to music as his own path. He began piano lessons at age five; he became proficient at picking out notes and later self-taught himself the guitar and drums. He made his musical debut in 2017 at the Parental Advisory Explicit Images:  An Evening of Hip-Hop art show.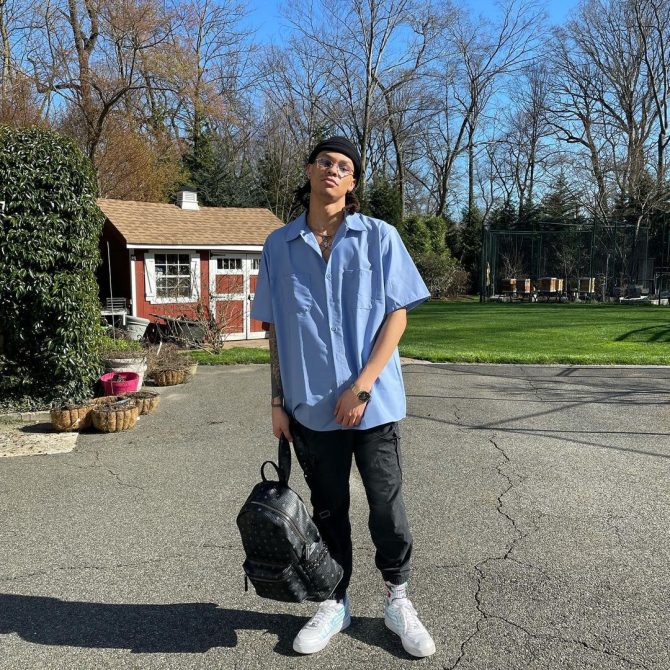 He posted his pictures wearing a black turtleneck top, black pants, and a thick bright orange coat with a chain necklace and glasses, captioning the post, "May this year be filled with many blessings and opportunities." He released the song "Focus" in March 2020, shortly before the COVID pandemic. His Bio on Boomplay describes him saying, "Mason is socially aware and inspired by his environment. When he writes, he immerses himself in communities across Los Angeles, looking for stories and ideas. His goal is to create a sound of his own that cannot be duplicated."