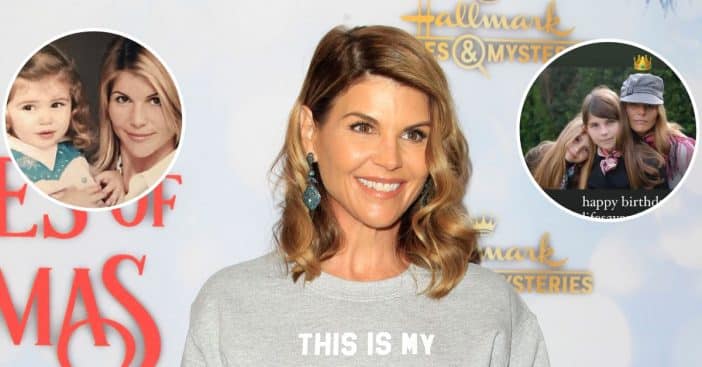 American actress and producer Lori Loughlin, who played the role of Rebecca in the ABC sitcom Full House from 1988 to 1995 and also reprised the same role in the Netflix sequel, Fuller House from 2016 to 2018, celebrated her 58th birthday on July 28. Her special day was marked by her daughters, Olivia Jade Giannulli and Bella Giannulli.
Olivia took to her Instagram story to share a throwback picture of her mom. Loughlin was decked in a simple white button-down, looking directly into the camera while holding a young Olivia who looks sideways. On the picture, she wrote, "Happy birthday. I Lovaaaa you." As for Bella, she posted a throwback photo of her mom, which had both her and Olivia Jade with a crown emoji on her mom's head. She wrote, "happy birthday my lifesaver. I love you."
Lori Loughlin's personal life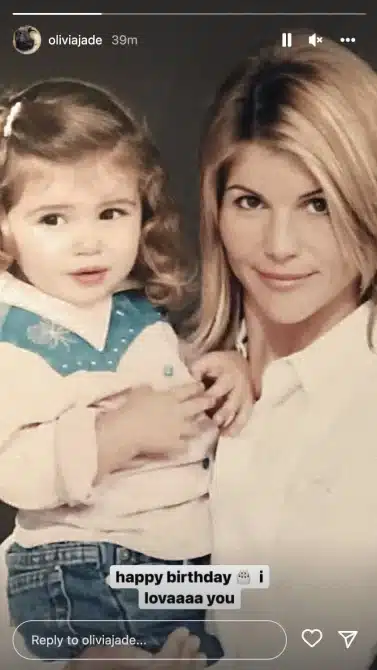 Lori, who was born on July 28, 1964, in Queens, New York, relocated to Hauppage on Long Island with her family when she was one year old. She got married to Michael R. Burns, an investment banker in 1989 until she divorced him in 1996. She eloped with fashion designer, Mossimo Giannulli, who she got to know in 1995, on Thanksgiving day in 1997.
The marriage is blessed with daughters Isabella Rose, born on September 16, 1998; and Olivia Jade, born on September 28, 1999. Lori is also a stepmother to Gianni, Mossimo's son from an earlier relationship.
The family scandal
Mossimo and Lori were in the news in 2019 based on a college admission scandal. FBI investigations showed that the couple made a payment of $500,000 to the Key Worldwide Foundation and ringleader Rick Singer, disguised as a donation, so that the admissions committee of the University of Southern  California (USC) would believe their daughters were a part of the women's rowing team. This despite the fact that neither had trained for, or expressed any interest in, the sport.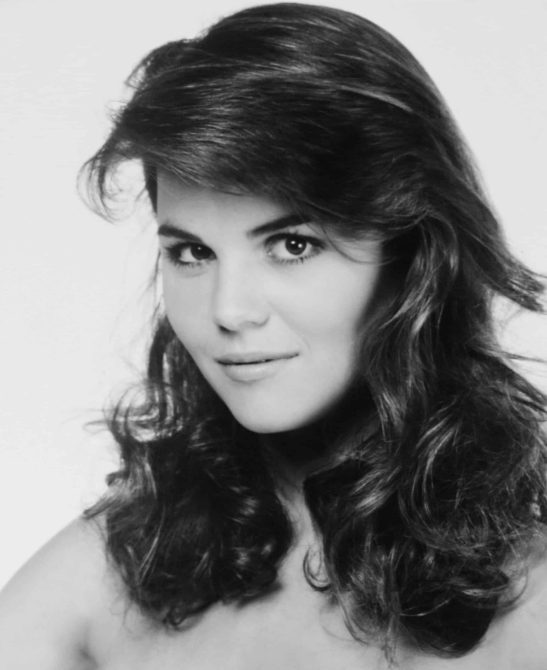 The Federal Bureau of Investigations and the US Attorney's office indicted the couple as part of 50 people that were found guilty. Mossimo was sentenced to five months in prison, while Loughlin was given a two-month jail term and also had to complete 150 hours of community service.
The scandal resulted in Lori losing lots of endorsements. Hallmark Channel terminated their business relationship with her on March 14 and edited out her previously recorded scenes from the yet un-aired season six of When Calls the Heart. She was also removed from the cast of Fuller House by Netflix. The couple hascompleted their jail terms.
Olivia and Bella defend their mother, Lori.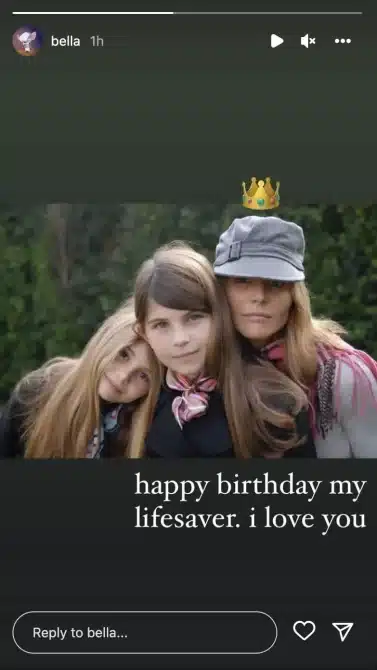 The two daughters have always been open about their family scandal and defended their parents altogether. Speaking at the November 2021 episode of Conversations with Olivia Jade podcast, Isabella said, "I think just the hardest part of this entire thing was watching how horrible the media was to both you and Mom and actually knowing you guys and knowing Mom has the biggest heart. I think for me even though I also was getting dragged negatively, it didn't nearly affect me as much as Mom having all this thrown on her. And I think we can talk about this, that she really took this whole thing on her back, solely."
Olivia Jade speaking about the scandal and her mother's incarceration, said, "It caused a lot of anger within me when I would read stuff about her. And I just think it's interesting that when I would read stuff about myself it affected me and I cared, but it didn't nearly affect me the same way that if I read it about mom."