American –Canadian singer Joni Mitchell took her fans by surprise at Rhode Island's Newport Folk Festival, where she performed some of her classic songs. The audience went agog as the 78-year-old musician stepped on the stage during the weekend to steal the show. This was the first time after 55 years that the singer performed on the stage at the Folk Festival.
The singer suffered a brain aneurysm in 2015. In an Interview with Clint Davis last year on her evolution as a musician, she said, "Well, you know, when I first started writing less from fantasy. When I started scraping my own soul more and getting more humanity in it, it scared the singer-songwriters around me. The men seemed (to) be nervous about it, almost like Dylan plugging in and going electric. Like, 'Does this mean we have to do this now?" "But over time, I think it did make an influence. I think it encouraged people to write more from their own experience," she stated further while laughing.
Joni Mitchell's Performance
The show, which was originally tagged "Brandi Carlile and Friends," quickly became a tribute to Joni Mitchell. During the show, Carlile announced that the night would be tagged "Joni Jam." The ten times Grammy Award winner performed her biggest hit songs, including Big Yellow Taxi, released in 1970, Amelia, released in 1976, and Help Me from her 1974 album Court and Spark.
After she finished singing all her hit songs, Mitchell made her popular "Put up a parking lot" line and laughed. Apart from her songs, she performed Wynonna Judd's 1969 song, Both Sides Now, which got Judd very emotional to the extent that she could not help wiping a tear from her face.
Mitchell's Musical Career
View this post on Instagram

Mitchell released Clouds in 1969; the song gave her the first Grammy Award for Best Folk Performance in 1970. She released Court and Spark in 1974 as her first experiment mixing Jazz and Jazz fusion. The album stood at number one on the Cashbox Album Chart.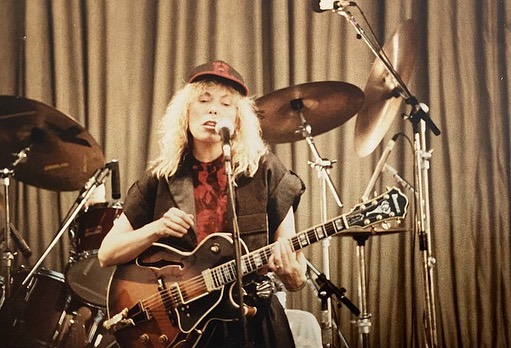 Help Me, one of the songs in Court and Spark was released in March of 1975 and became Mitchell's only Top 10 single when it peaked at No. 7 in the first week of June. Her other albums include The Hissing of Summer Lawns,  Don Juan's Reckless Daughter, Wild Things Run Fast,  Chalk Mark in a Rain Storm, and Turbulent Indigo.
Carlile Invited Mitchell To The Stage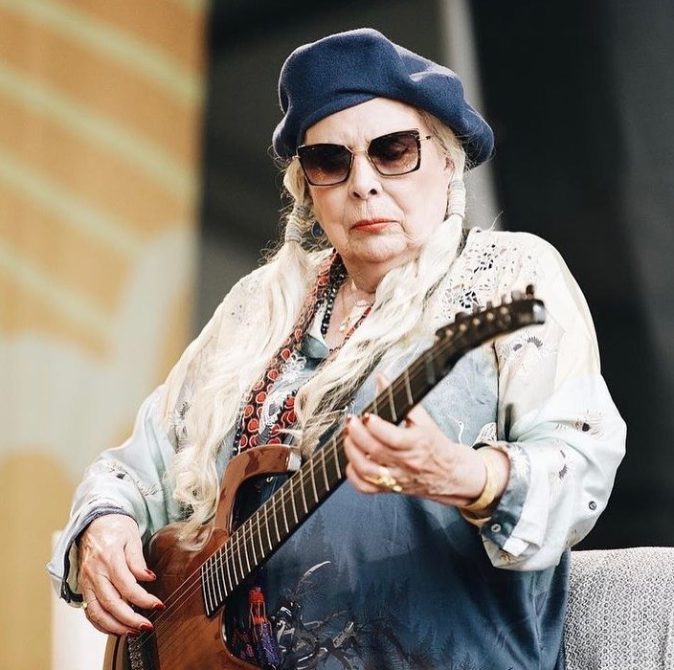 During the show, Carlile addressed the crowd at length and then asked, "How are we going to have a Joni Jam without our queen? The crowd went crazy upon the realization of the event that was about to unfurl and cheered loudly.
Downing the cheers of the crowd, Carlile said, " Let's make history together! And please welcome back to the Newport stage for the first time since 1968, Joni Mitchell!" Amidst cheers from the crowd, Mitchell walked onto the stage in front of a microphone as Carlile sat beside her.
View this post on Instagram