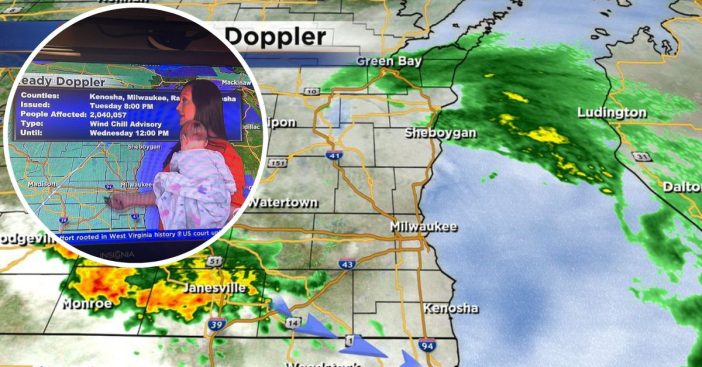 Working moms are heroes. They work tirelessly to fulfill two demanding responsibilities – one to their family and the other to their employers. While Rebecca Schuld was fulfilling the latter responsibility from the basement of her home due to the pandemic's protocols, a little human to whom she owes the former responsibility was with her throughout – that adorable little human was her 13-week-old baby. The combination of the pair on live TV trended online, and many viewers have showered with admiration.
The 42-year-old meteorologist's child had just woken up from her nap, and leaving her out of the weather broadcast might have proven more challenging for both mother and daughter to handle. So she decided to bring her on after her producer suggested and approved it. Though Rebecca remarked that, "For a split second, [she] felt guilty about it and [she didn't] know why," the warm reception and delightful responses she got from her audience convinced her it was the right thing to have done.
She was very confident her baby was not going to disturb her work
Crazy amounts of cute during this @cbs58weather forecast on @CBS58! She's beautiful @RebeccaSchuld. #WorkingMom #WorkingFromHome #RealLife pic.twitter.com/Qrv4l0HQGY

— Nicole Koglin (@NicoleKoglinMKE) January 25, 2022
The name of Rebecca Schuld's child is Fiona. Fiona is just 13 weeks old, and she may have gotten more attention than many would ever get in their lifetime. Rebecca said in an interview she granted Yahoo Life – a popular style, beauty, and wellness news outlet – after her baby-mother weather forecast went viral, she was confident her child would stay calm on screen.
She told Yahoo Life that when her producer asked if her infant was going to make an appearance, she responded affirmatively and said she "was very confident she [her baby] was going to behave because [Fiona] [had just taken] a long nap, so [she] knew she would be happy."
Rebecca multi-tasked perfectly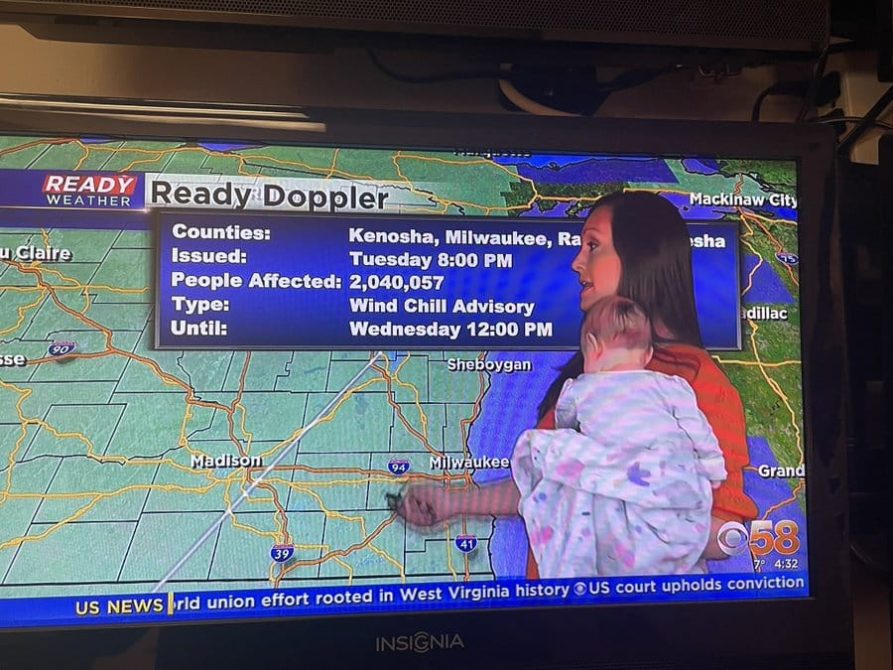 Rebecca handled the appearance gracefully and even joked about the thick blanket wrapped around her daughter, saying: "She [her 13-week-old baby] is prepared, She's got one of her good thick blankies here for that cold weather that's coming up tonight." Most mothers shut their kids away from their work zones because of children's spontaneity and restlessness, but Rebecca didn't have to worry that those traits would kick in her case, and her child proved her right – she was calm till the end.
Where does Rebecca Schuld work?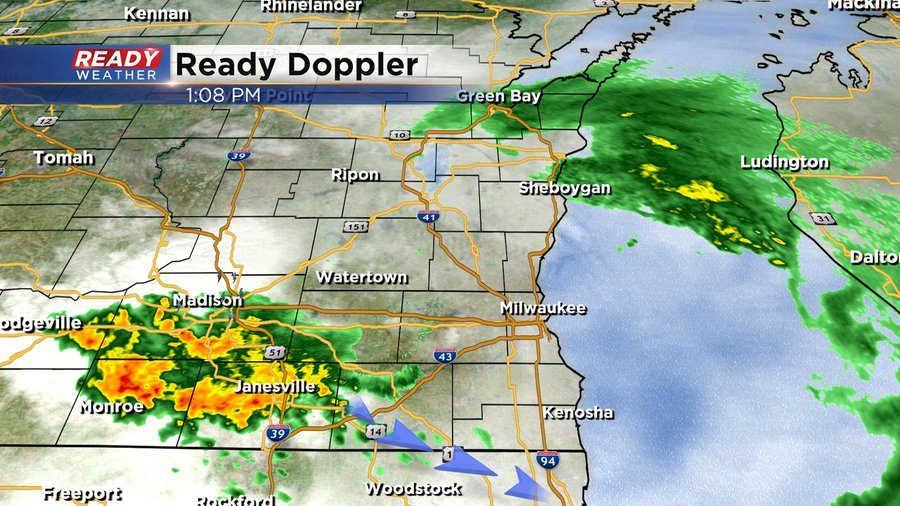 Rebecca Schuld works as a meteorologist for the Columbia Broadcasting System 58 midday and 4:00 PM weather broadcast shows. CBS 58 is a local source of Milwaukee weather, news, and sports for the people of Milwaukee.
Rebecca makes a TV appearance on this channel all weekdays. She said of her career: "It has been the greatest achievement of my life; and every day, I am still super stoked to get up and do what I love to do."