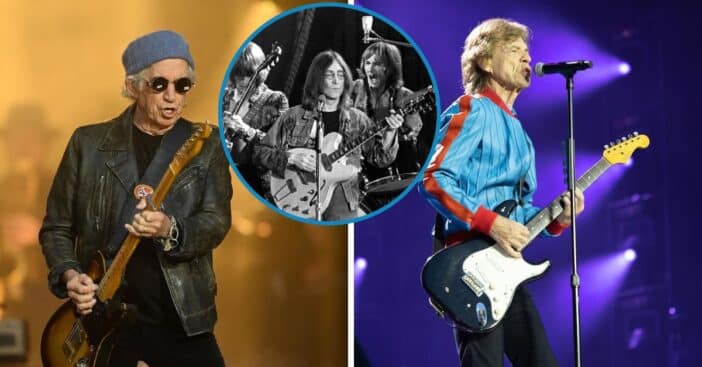 It's been 60 years since the Rolling Stones first performed together. And in those six decades, the band has released 30 albums in total. Among them there's one that two of the pioneering members of the Rolling Stones — Mick Jagger and Keith Richards, who are still playing together —do not think highly of.
Their comments about one of the band's earliest albums prove artists sometimes agree with critics about the quality of their art, even if they don't voice it publicly. Jagger and Richards expressed their similar feelings about the album in question to Esquire, the popular magazine of style and entertainment.
Jagger and Richards' opinion surprised their fans
Andrew Loog Oldham was the manager of the Rolling Stones between 1963 and 1967. Their opinion of this album would be less surprising to some of their fans when they discover that, according to Jagger, the 'nonsense' record was produced partly to "piss Andrew off, because he was such a pain in the neck." The other reason for producing the album was voiced by Richards, who said that the band tried to show The Beatles that it could also make a "load of s***" that will pass for a genius album to some people, comparing their album to The Beatles' popular 1967 studio disc, Sgt. Pepper's Lonely Hearts Club Band.
The Rolling Stones studio album in question is Their Satanic Majesties Request, which was released in December 1967 – five years after the band was birthed. Though Jagger is not a big fan of Satanic Majesties, he still believes "there are two good songs" on it, which are "She's a Rainbow" and "2000 Light Years From Home."
Commenting on Jagger's favorite songs from the album
Agreeing with Jagger is journalist John Kruth at American Songwriter, who comments, "'She's a Rainbow,' with its elegant string arrangement by Led Zeppelin's John Paul Jones, is nothing short of radiant, while '2000 Light Years from Home' takes me down into the dark dungeon of despair that Jones, Jagger and Richards undoubtedly experienced after being thrown into the dreaded Wormwood Scrubs Prison on drug charges (mostly for cannabis).
"'2000 Light Years From Home,'" he added, "features a classic Keith Richards grungy guitar hook, with great drumming from Charlie Watts and atmosphere galore courtesy of Brian Jones, who conjured sonic magic with backwards piano and synthesizer instead of his usual arsenal of exotic folk instruments, which included dulcimer, record and sitar."
Why Was It Called 'Their Satanic Majesties Request'?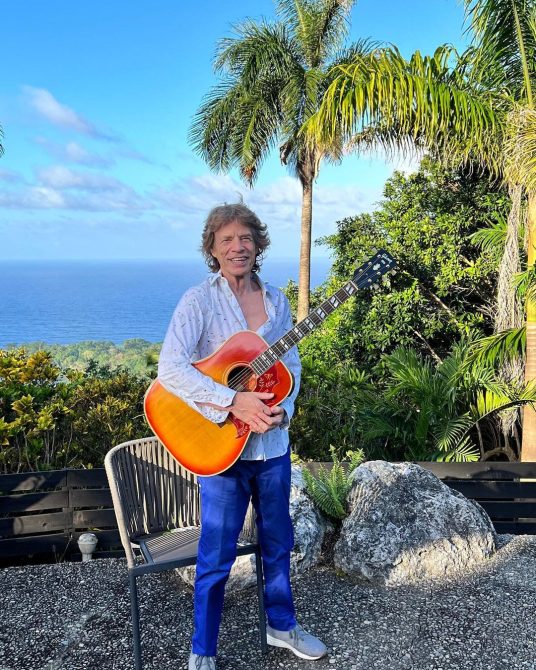 When The Beatles recorded Sgt. Pepper's Lonely Hearts Club Band, Paul McCartney's concept was that they record the album as if they were Sgt. Pepper and his band, a theme that works most strongly in the opening two tracks, the title song and "With a Little Help from My Friends;" as well as the closing two tracks of the "Sgt. Pepper Reprise" and "A Day in the Life." Its impact was phenomenal, inspiring many others to fully explore that psychedelic era of music.
One of those influenced, of course, was the Stones, whose sole foray into that particular kind of music was Satanic Majesties. As to the source of the title, it was a playful rephrasing of the text that appears in British passports, which reads, "Her Britannic Majesty requests and requires…" The album's working titles included Cosmic Christmas and The Rolling Stones' Cosmic Christmas.
Their Satanic Majesties Request was released December 1967 and reached No. 3 on the UK charts and No. 2 in the United States, and while sales were initially brisk, they dropped off fairly rapidly. At the time it was viewed as a rip-off of Sgt. Pepper, but in recent years there has been a reassessment by many critics, though Mick Jagger and Keith Richards are decidedly not among them.