The woman Claire Standen shared this information via her TikTok account @the_claire_standen. She wrote of a plumber, who she did not disclose his identity of, and how he stole her engagement and wedding rings from a cupboard in her house while he was running some repairs on her boiler. Claire told her followers on TikTok in a video titled "Master Negotiator. How to outsmart a lying cheating dude" that she noticed something was amiss when her daughter discovered the empty ring box under her bed.
She experienced a feeling of despair for some moments, and suddenly, her memory began to unravel events that had taken place. After some thought about the matter, Claire, who was a divorcee, decided to take action quickly.
Where she got her inspiration and learned her tactics
Claire gave a hint into how she consulted two books that guided her actions, one of the books was titled Never Split the Difference, written by Chris Voss, while the other one was Instant Influence by Michael Pantalon. "I'd gone back through these books, I'd looked up some key phrases, I had some key ideas about how I was negotiating this," she said.
After getting counsel from the two books, she proceeded to dial the plumber's number using a number that was different from the one he had with the assurance that he was going to pick up.
She explained that the first step was to look like one wanted to "recruit their help." She further explained that "After all, they already think you're stupid/helpless." She decided to call him, saying, "'I wonder if you can help me – I'm having a really hard time trying to come to any other conclusion about what's happened to my wedding and engagement ring then that you might have stolen them so could you help me with this problem."
She also stated the need to let them know that they are not being suspected of anything and try to make them feel safe. "Obviously, I'm not accusing you of anything; I just am having a really hard time figuring out what's happened," she further said in her conversation with the plumber.
His line of defense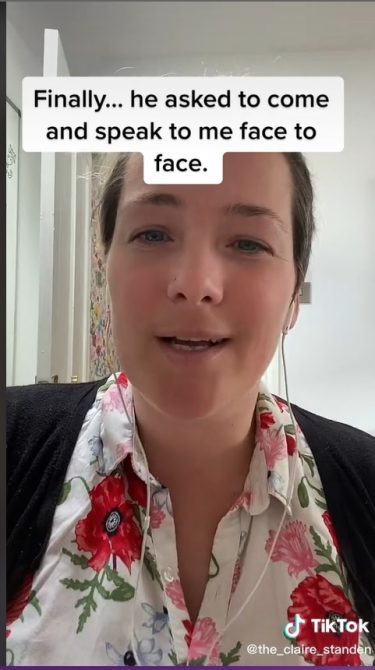 The plumber, in his response, came up with a lot of explanations on how the rings must have been stolen by someone else, not sparing her ex. "He was really trying to manipulate me into thinking that basically, I'd made a mistake, I was being stupid or had lost them myself." She, however, pressed on until the plumber agreed to speak with her face to face about the issue.
Claire said that she never said that the plumber stole the rings, but she was trying to think about how the rings must have been stolen if he wasn't involved.
Getting the rings back
The plumber came into the house looking infuriated, but kudos to Claire's level-headedness which enabled her to get her jewelry back.
In the end, the plumber asked "if he could come and show me what he'd done in the boiler." She continues, "He pointed up to the top of the cupboard, and when I looked back down to close the cupboard, the rings were there – at his feet, basically. He had dropped them."