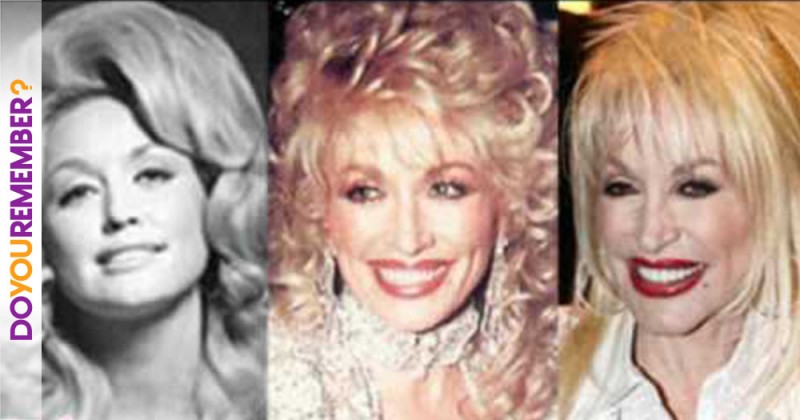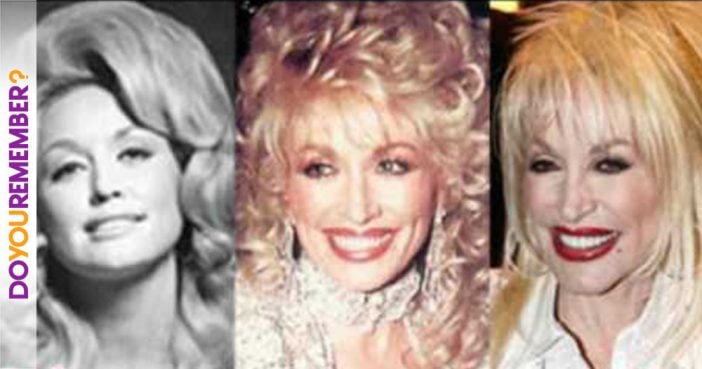 Dolly Parton… she's everything good, wonderful, witty and charming. Oh, and really interesting too! That said, there may be a thing or 2 you may not know about the legendary songstress so today on DoYouRemember we're serving up some super cool Dolly details you never knew.
mgfave.com

Her family — which included 11 siblings, herself the fourth — was extremely poor when she was growing up in the backwoods of Tennessee's Great Smokey Mountains. In fact her parents paid for her birth with a sack of oatmeal. Parton is the fourth of 12 children born to Robert and Avie Lee Parton of Sevierville, Tennessee. Her family was so poor that grain was all her father had to give the doctor who delivered her.

Since she was 7-years-old, Parton has written approximately 5,000 songs. Parton considers herself a writer first and foremost — singing has always come second.
Dolly wrote her first song about her corn cob doll. She was so young that she couldn't write down the words herself, so her mum had to do it for her. And yes, she was so poor growing up that her doll was made from a corn cob.
She's known best friend Judy Ogle since 3rd grade. Ogle has been by Parton's side through thick and thin. "We still just have a great friendship and relationship and I love her as much as I love anybody in the whole world," Parton told ABC News in 2012.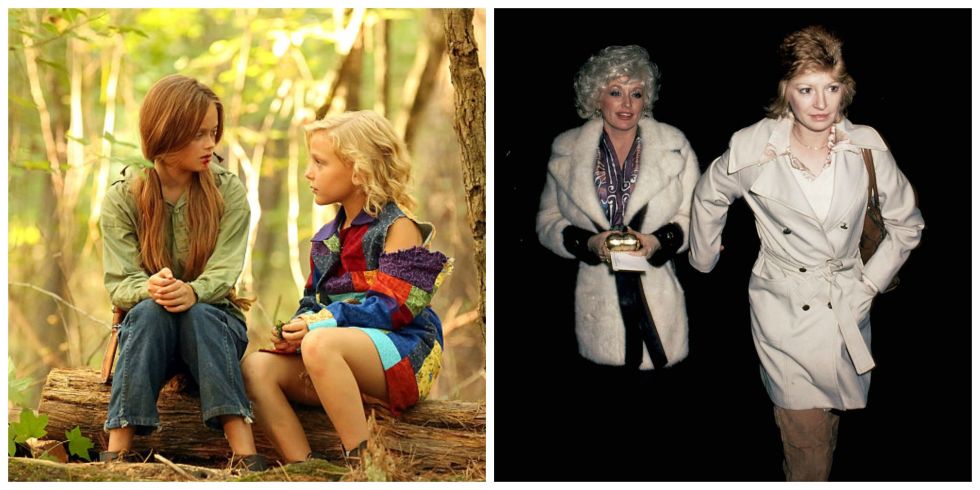 Dolly got her big break in country music when she became a regular on the "Porter Wagoner Show."  Parton spent eight years on The Porter Waggoner Show before striking out on her own, prompting Waggoner to sue for breach of contract. The rift famously inspired Parton's hit song "I Will Always Love You" and the two remained estranged for many years. They reconciled in 2007, shortly before Waggoner died of lung cancer. Parton was with him the day he passed: "I held his hand, and we prayed," Parton told Knoxville's News Sentinel. "Porter's soul was already with God. All that was left was a shell."
https://www.youtube.com/watch?v=Fl-s7UhwNWs
She wrote "Jolene" about a bank teller. Parton told NPR a redheaded bank teller with a "terrible crush" on her husband inspired the song. "He just loved going to the bank because she paid him so much attention," Parton said. "It was kinda like a running joke between us…I was saying, 'Hell, you're spending a lot of time at the bank. I don't believe we've got that kind of money.'"

pinterest.com

In spite of Mrs. Parton having some of the most famous cleavage in the world, she turned down numerous offers to pose topless for Playboy. She did, however, appear on the magazine's October 1978 issue wearing the Playboy bunny outfit and ears.
Although she's owned the theme park Dollywood for more than 20 years, she's too "terrified" to ride any of the rides. Still, Parton's investment in rural Pigeon Forge, Tenn., with attractions like Dollywood and her dining-entertainment attraction the Dixie Stampede, has rejuvenated the area and gives jobs to thousands of local residents
She once lost a Dolly Parton lookalike contest. "I just over-exaggerated my look and went in and just walked up on stage. I didn't win. I didn't even come in close, I don't think," she said.

Parton founded the charity Imagination Library, which provides free books to preschoolers, in 1995. She has said that the organization is a way to honor her late father, who couldn't read. "Not long before he passed, he told me he was more proud of me for the Imagination Library than anything else I had ever done," Parton told Paper.

pinterest.com

Dolly based her signature look on the "town tramp" she'd seen growing up. She thought the woman with the bleach blonde hair, red lips, high heels and tight dresses was the most beautiful woman she'd ever seen. Once she was even mistaken for a hooker in NYC!

The rumor is that Dolly's skin is completely covered with tattoos. She wears long sleeves and long pants/skirts constantly, so we'll never know for sure.
Dolly Parton is the godmother of Miley Cyrus. Parton has even made guest appearances as Aunt Dolly on the popular Disney show 'Hannah Montana.'
Sources: thoughtcatalog.com, tasteofcountry.com, countryliving.com