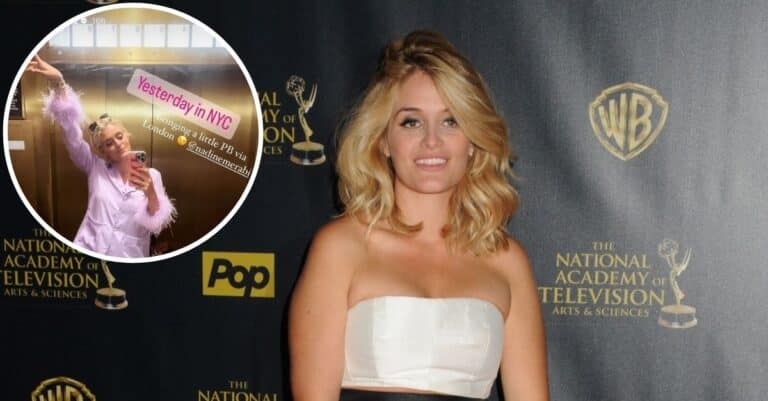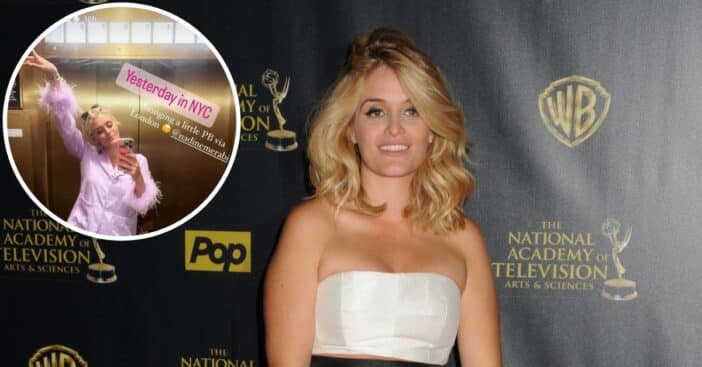 Dr. Oz's daughter, Daphne Oz, may have just taught us another way to rock a pair of pajamas during the day. The TV host sported Marabou feather lilac pajamas at her friend Nicole Berrie's book launch, giving us a sneak peek at the style with an elevator mirror selfie.
The 36-year-old chef shared that selfie of her posh pajamas look from the previous day on her Instagram story. She modeled the Nadine Merabi pajamas in the picture while on an escalator in New York City. Moreover, the springy silk-satin set has feather trim around the cuffs and ankles, making it more glamorous.
How Daphne rocked the look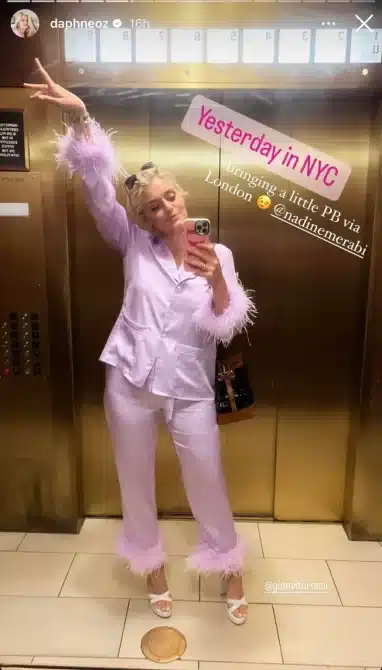 The silk pajamas by Nadine Merabi, which come in different colors, costs $200. Daphne showed us we could rock it night and day, but who will wear such beautiful pajamas just for bed? Come on, it deserves other people's glares.
She paired the PJs with chunky Gianvito Rossi White heeled sandals, which fit well given the ankle-length cut of the pajama pants. It was also layered with gold necklaces and bracelets, small gold hoop earrings, black sunglasses, and a black and brown leather bucket bag to match. She completed the look with blond locks held back into a loose updo and a makeup that was simple and elegant for the off-work look.
Other celebs who've rocked the pajamas look as well
This is not the first time celebrities are stepping out rocking pajamas beautifully. The popular singer Justin Bieber did so from his Brooklyn apartment with his spouse, Hailey, on his way to an SNL performance.
Also, singer Selena Gomez, while promoting her much-anticipated album, Revival, rocked comfortable pajamas styled by Derek Rose London "Lombard" and beautiful high-heeled sandals by Brian Atwood. Twenty-seven-year-old American model Gigi Hadid was observed on April 12 rocking satin pajamas made of  striped cashmere.
Daphne hosts Dr. Oz's new show, The Good Dish
Her father, Dr. Mehmet Oz, better known as Dr. Oz, recently contested in Pennsylvania's Republican Senate primary, the outcome of which remains in a tight deadlock. Subsequently, he has since stopped his show from airing to conform to the equal-time rule. However, he has started another show titled The Good Dish as a replacement with Daphne as the host.