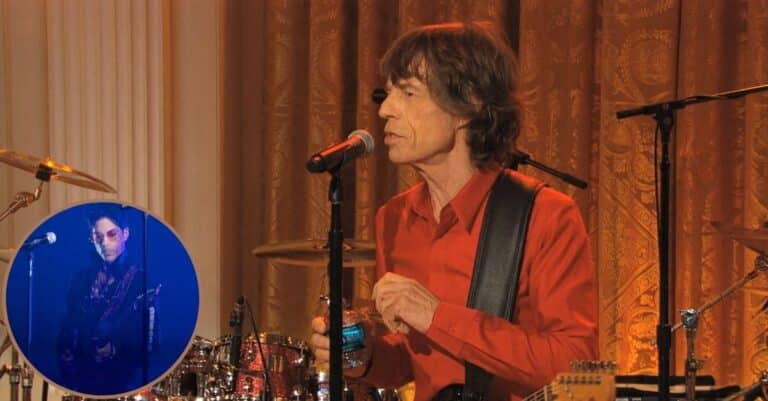 Mick Jagger is the mega-successful artist whose place of relevance within the music industry has been undeniable for the past six decades. Needless to say, he first came to prominence back in the 1960s as part of The Rolling Stones. Not surprisingly, given his experience, he has an uncanny ability to predict who among upcoming artists would likely achieve success. No matter the genre — country, pop, rap, reggae or whatever it might be — he has had an innate feeling for quality music.
Mick nonetheless faced all forms of disapproval and attacks for some of the choices he made in the music industry. For instance, there was a young artist Mick mentored named Prince (perhaps you've heard of him) who faced a lot of hostility from others. Mick encouraged him to stand tall and ignore distractions or gender racism from wherever it came. Prince later proved Mick right with his unique style of music as this rendered every critic speechless.
Why Prince's music faced intense disapproval
­Prince — born Prince Rogers Nelson on June 7, 1958 — recorded his first album, For You, in 1978; followed a year later by the self-titled Prince, 1980's Dirty Mind and 1981's Controversy, which, while enjoying some solid sales and successful singles, still did not see his music widely embraced. His big chance came in 1981 when he made his first appearance on Saturday Night Live to promote the single "Partyup," and was given the opportunity to serve as one of three opening acts for Mick Jagger and the Rolling Stones on their US tour. Unfortunately, while performing in Los Angeles, the audience started reacting badly — not only to the music, but Prince's onstage attire of a trench coat and black bikini briefs. In response, they laughed, booed and actually threw trash at him, resulting in Prince leaving the stage in tears only three songs into his performance.
In fact, this chance with The Rolling Stones could have ended as a nightmare for him as he wasn't going to appear at the next show. But it was Mick who convinced him otherwise — garnering more criticism for himself in the process. Mick would tell the media, "I talked to Prince on the phone once after he got two cans thrown at him in LA. He said he didn't want to do any more shows. God, I got thousands of bottles and cans thrown at me! Every kind of debris. I told him, 'If you get to be a really big headliner, you have to be prepared for people to throw bottles at you in the night.'" Prince returned as an opening act and performed through any and all abuse figuratively and literally thrown his way.
In 1995, Prince even faced a more horrible mocking when he changed his name to what was an unpronounceable symbol and was the nickname by many as the 'Artist Formerly Known as Prince.' This made him a laughing stock among the press and many members of the public.
Mick's perception of Prince as he called him a "Revolutionary artist"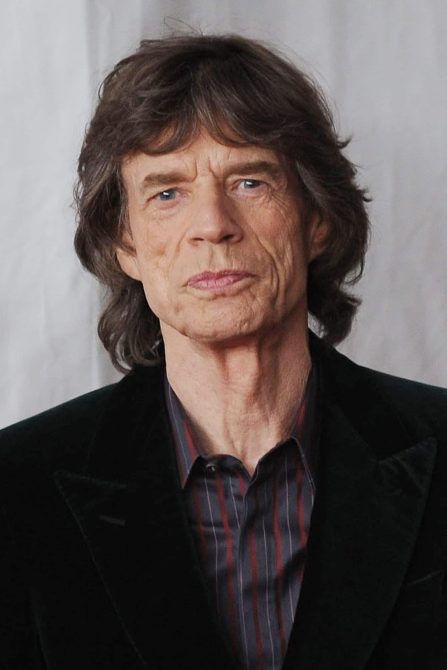 Mick stood up and fought for Prince. His perception of this young star and other upcoming artists back then was beyond their music style or brand name. Instead, Mick appreciated the content of their music, the lyrics, and the overall quality of what they produced.
"I think Prince is a great artist, very traditional in some ways," he told Rolling Stone. "Prince has been overlooked. But he's so incredibly in the mold of the James Brown sort of performer. He broke a lot of musical modes and invented a lot of styles, and couldn't keep up with himself. Very prolific, which is rare."
He continued, "Mostly people write three songs and repeat themselves. Prince has a lot of talent as a writer, and I've seen great performances by him. He's outperformed almost everyone. I'd rate him at the top. I don't think there's a lot of competition from new artists."
He called him a "revolutionary artist" and said, "his talent was limitless." In Jagger's view, Prince was a one-off, and we'll never see an all-rounder quite like him again.
Sadly, on April 21st of 2016, Prince was found unresponsive on the floor of an elevator by paramedics who performed CPR before later pronouncing him dead at 10:07 am that same day. A press release from the Midwest Medical Examiner's Office in Anoka County on June 2 reported that the Prince had died of an accidental overdose of fentanyl, at the age of 57. In the end, Mick's view of Prince as an artist, was absolutely true.