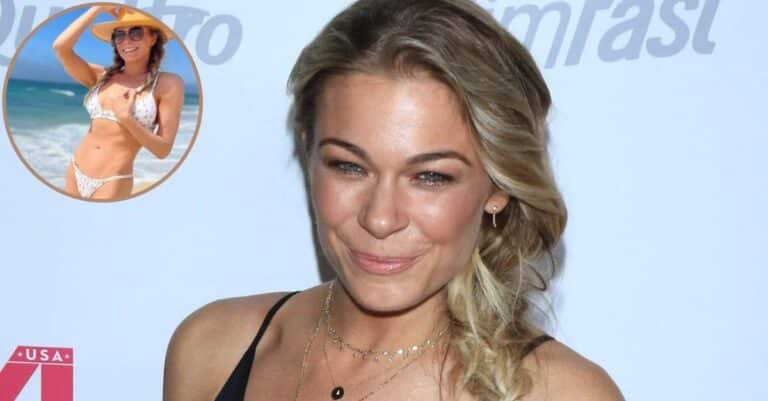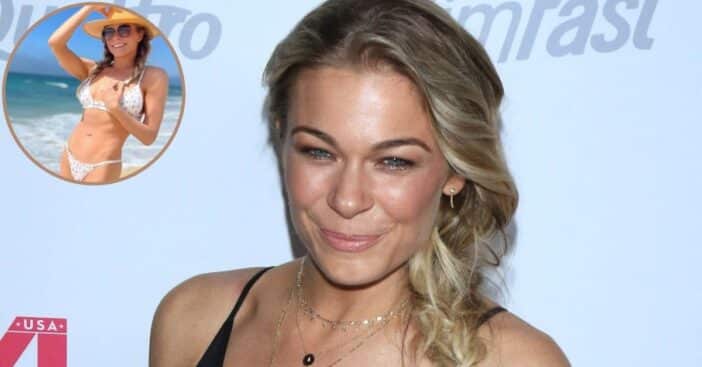 LeeAnn Rimes, 39, recently shared some stunning beach photos, showing off her toned abs and arms in a cute bikini. In the first picture, she stuns in a white printed bikini, accessorized with a Gladys Tamez Millinery hat and shade. In the second picture, she's sporting a sparkly gold MIKOH bikini and the same Gladys Tamez Millinery hat. She also appears to be sipping some sort of delicious, fruity drink out of a coconut. Very tropical!
Of course, her followers absolutely loved the photos and she was met with a lot of love and positive feedback. "Looking amazing Leann!!!" One fan comments. Another says, "You are so beautiful ❤️ I've always loved you!!!"
LeAnn Rimes stuns in new bikini photos
View this post on Instagram
Rimes has opened up about what exactly she does to stay so fit, and one tool she uses regularly is a jump rope. "I take a jump rope with me everywhere I go, so it's easy to do and easy to do bodyweight workouts in my dressing room," she tells US Weekly. She also enjoys taking SoulCycle classes with husband, Eddie Cibrian.
View this post on Instagram
Occasionally, Rimes likes to take her workouts outside as she is a known tennis lover. After her workouts, however, she enjoys recovering through ice baths to relieve any sore muscles. She actually recently posted a video of herself and Cibrian doing an ice bath with Wim Hof Method Instructor Christina Casey. Do you have the guts to get into that ice water?!
View this post on Instagram
In terms of her diet, she combines a balanced diet with exercise to maintain her physique. For breakfast, she swears by Kimberly Snyder's Glowing Green Smoothie, which consists of chopped spinach, lettuce, celery, apple, pear, banana, lemon juice, and more. For lunch, she's typically going for mushroom and poblano tacos in almond flour tortillas, smoky white bean and greens soup, or a chicken and veggie stir fry. Dinners are important in the household, often whipping up a cauliflower bowl with marinated and baked tempeh or grilled chicken, which she pairs with greens and veggies. Sometimes they like to pair their meals with a glass of wine or have a post-dinner snack such as Barnana Dark Chocolate Banana Bites or an apple with peanut butter.