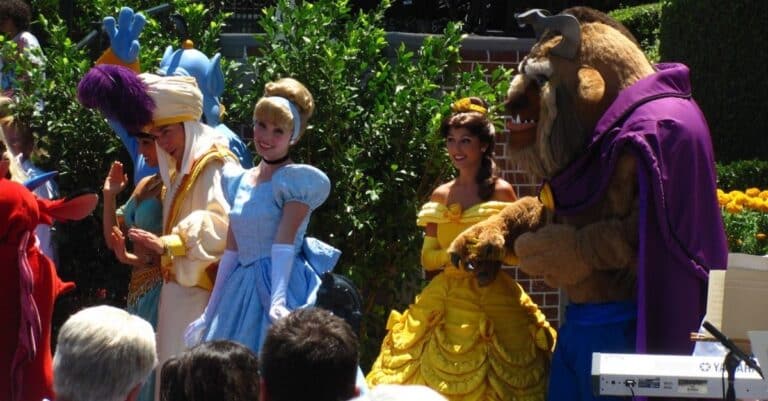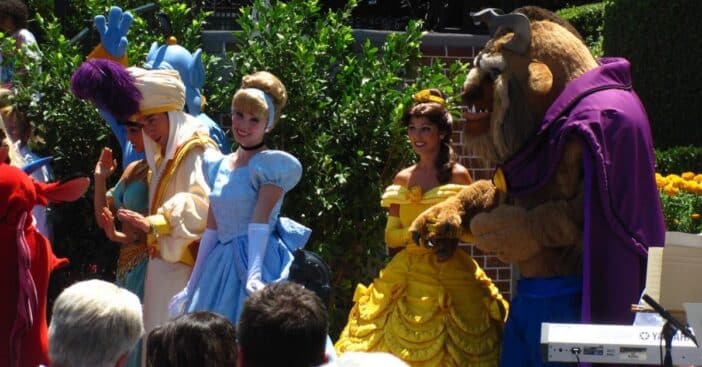 A former Disneyland performer claims that she was rejected at her 12 character audition because her eyes were too round. A woman named Melanie auditioned for a character role 13 times before landing a role as one of Cinderella's step-sisters. It was after failing those first 12 auditions that she sought out feedback from the casting directors.
That was when she was told her eyes were too round. "If you say, 'Oh, your eyes are too round.' I can't change that, right? That's just how my eyes are," Melanie tells Insider. "But if they'd been like, 'Oh, well it's your nose' or 'It's your teeth.' I mean, I was a 19-year-old girl. I probably would've gone out and done something about that, right? I mean, I was obsessed with trying to get this job."
Former Disneyland performer recalls feedback on why she was rejected from role first 12 times
Once she actually, finally landed her role, she noted comments on her eye shape by the casting director at that time, too.  "When I came to Florida, the same lady that told me that ended up being the one that did my Florida audition and told me that I was amazing," she recalls.
However, even though Disney casting directors rarely like to make time to give feedback, Melanie's case was quite different. "Disney doesn't really like to waste time in any way. There are all these rumors that like, 'Oh, they told me I was too fat or that my eyes were too far apart,'" former Disney princess Helen Jane Planchet says to Insider. "They don't do that."
In Planchet's case, she auditioned 60 times before landing a role, and never received any feedback about why. She adds that she believes the company could actually be in a lot of trouble if they give comments and feedback. "Even though I was rejected a bajillion times, I never heard like, 'Oh, you're not good enough for this thing,'" she says. "I just didn't hear back."
Disney has yet to respond to this peculiar case.