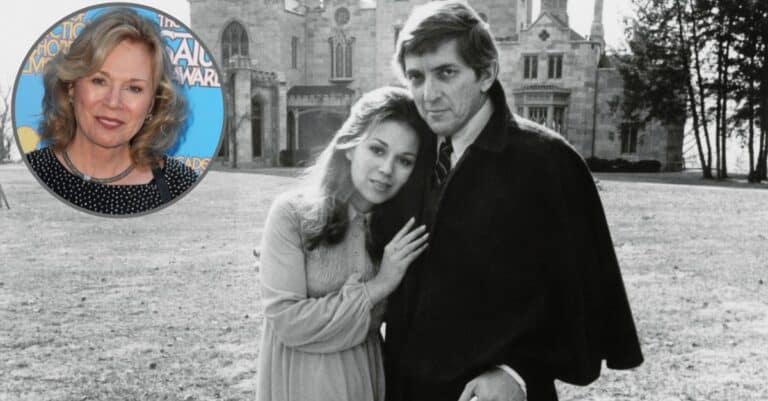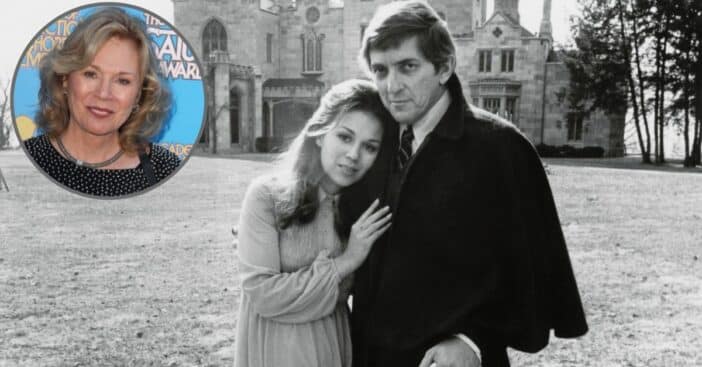 Kathryn Leigh Scott is best remembered for her role as Maggie Evans on the popular '60s daytime soap opera Dark Shadows. She actually played numerous roles on the series, proving she certainly had the acting chops, but was afraid she'd be pulled from the show. Why? She recently penned an essay for AARP's The Ethel on how "nervous" she was that she promised God that if he'd just get her through the episode, she'd never act again.
"He did," she writes in her essay. "But I had a 13-week contract and kept on acting despite dropping a line, spilling coffee and tripping over my feet in the first scene."
Is Maggie from 'Dark Shadows' still alive?
Well, five decades later, she hasn't stopped acting, and she's 78 years old today. But her start began as a Playboy Bunny in a cocktail club. "I was a scholarship student at the American Academy of Dramatic Arts in New York and I needed a bread and butter job to pay for room and board in New York. I was staying at a residence for girls, it was very inexpensive, but it's New York! I needed to augment the scholarship," she recalls in an interview with Dark Matter Zine.
"So I auditioned for the Playboy Bunny job, and I started working at the New York [Playboy] Club, I guess about three weeks after it opened." Her Playboy Bunny status would actually put her up next to A-list celebrities and public figures. "I worked with Gloria Steinem—we were in bunny training together—and some wonderful actresses. I'm sure you're familiar with Deborah Harry and Lauren Hutton, and probably my closest friend, Susan Sullivan, who was on Castle. So it was a wonderful little episode in my life, and it got me through school."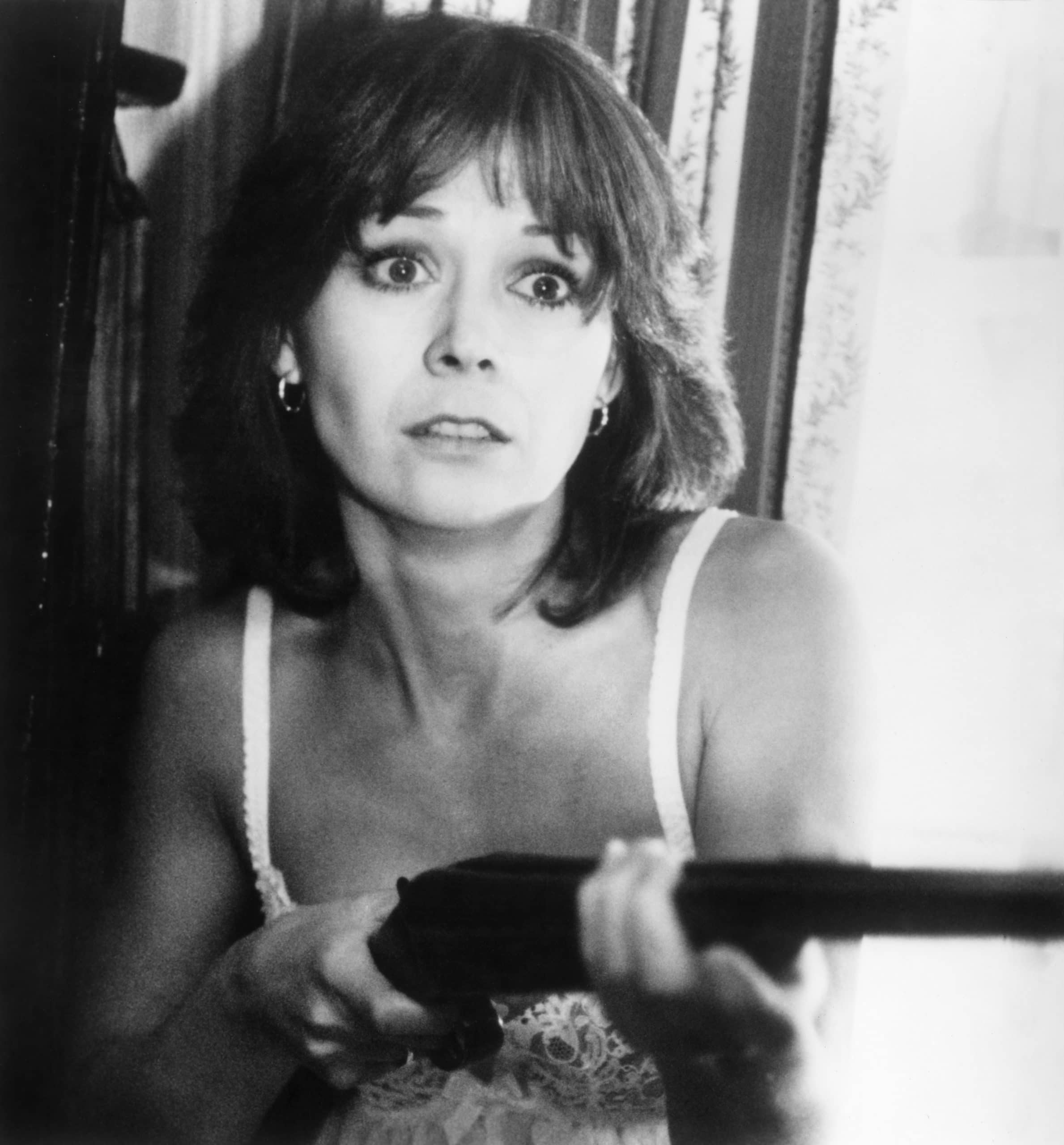 So, as the story goes, Scott's mother actually didn't want her to give up 'the Bunny job' just yet, because you just don't know how solid things are, especially in the acting biz, so she worked on Dark Shadows and then worked as Playboy Bunny on the weekends.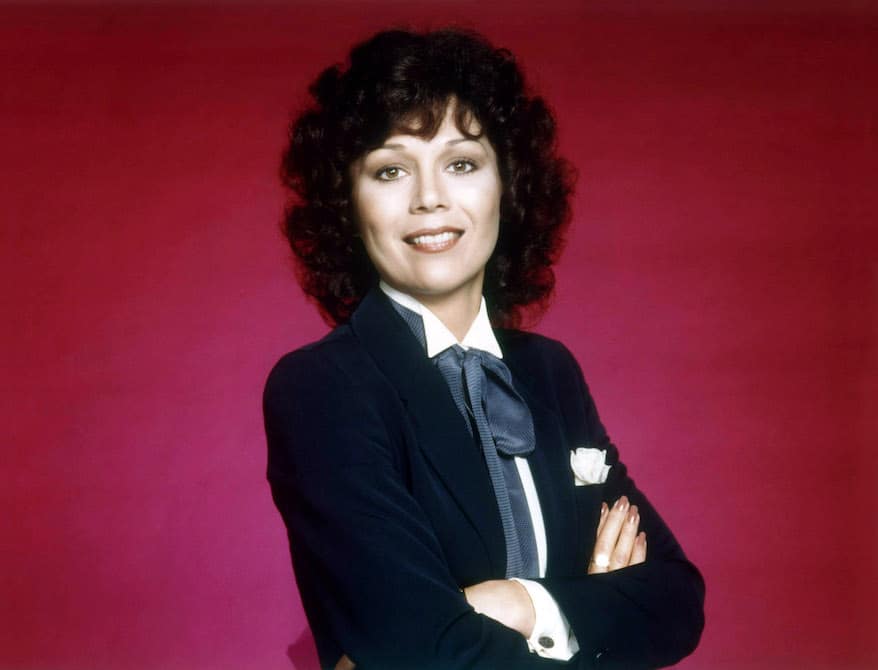 Dark Shadows was basically shot live as editing on video tape was prohibitively expensive back at that time, which made shooting it pretty nerve-wracking. "We used to call the dress rehearsal 'the stumble through,' because everything that could go wrong went wrong," Scott told Do You Remember. "One of my favorite memories is, when I was doing the show, I was playing Josette Du Pres and the note was, 'Kathryn, when the hand comes out of the grave, turn to camera three and scream.' Those were the kinds of notes that you would get at the end of the stumble through, and then we went live. I cannot stress it enough: we were live. There were only, I think, two instances when we had to come back and do the show over on a Sunday. The first time, something happened with one of the actors and everything ground to a halt and you heard [series creator] Dan Curtis' voice, 'That's it! We're coming back on Sunday!' We could not edit; it was too expensive and virtually impossible to do the editing. So we had a blooper reel, because we would complain, cry, beg to do something over and Dan would say, 'Nobody's going to see this except housewives and kids. And they'll only see it once.' It didn't exactly work out that way."
As fate would have it, and despite her earlier concerns, Scott had zero problems landing other roles after her time on Dark Shadows.
How old is Kathryn Leigh Scott from 'Dark Shadows'?
She went on to appear in several TV shows and made-for-TV movies including: Crime of Passion, Harriet's Back In Town, The Turn of the Screw, Marked Personal, Come Die With Me, Dial M For Murder, Space: 1999, Late Call, Edward The King, and The Exiles. The Great Gatsby, The Greek Tycoon, Big Shamus, Little Shamus, Star Trek: The Next Generation, and more.
We last saw her in 2021 in an episode for the show Smartphone Theatre. Aside from acting, she's also had a flourishing second career as an author, having written several books. In total, she's penned four novels, along with several non-fiction works, and a trilogy of books on caregiving. Additionally, she's penned two books in celebration of the 20th and 25th anniversaries of Dark Shadows, called Dark Shadows Memories and Dark Shadows Companion, respectively. As mentioned earlier, she's 78 today, and still going strong with what she loves to do.
As to the enduring power of Dark Shadows — a new version of which, Dark Shadows: Reincarnation, is in development — Scott offers, "There are many reasons, but one of the important ones is that we helped kids get through some really tough times in their lives. Even when we have our Dark Shadows Festivals [conventions], I can't tell you how many people come up to me or how many letters I get from somebody saying, 'You saw me through my parents divorce; my father drank; I remember sitting on the couch with my grandma watching Dark Shadows and it got me through it.' Growing up is hard even when you've got a stable home life and the truth is whatever happened on the playground that day, or whatever the teacher did to you, you could run home from school and lose yourself in the fantasy of Dark Shadows. I think that is the reason so many people of a certain demographic age group hold it so dear. But there were other reasons that made that show special."