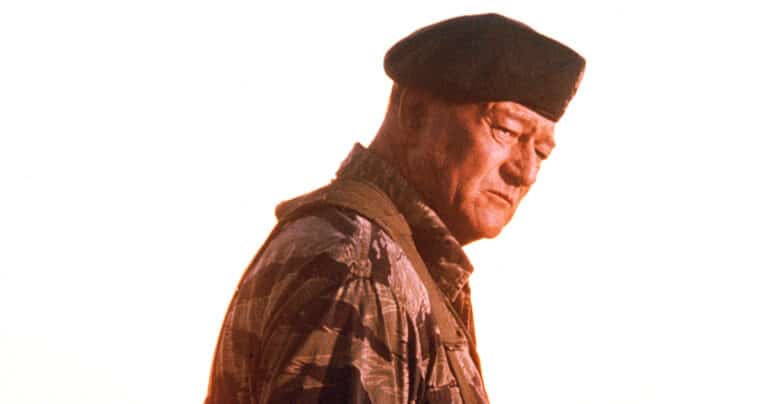 By the late 1960s, John Wayne had been a movie star for decades and seemed to have an unbreakable bond with filmgoers, but at a certain point things began to change and there seemed to be little that could be done to change it.
Wayne biographer Scott Eyman explains that by the 1960s, the actor — known primarily as a Western star — had fallen into a "groove" that he couldn't extricate himself from. "In the '30s and '40s, there's not much of a groove there," he says. "He's playing all sorts of different things, but even then he's playing guys whose word is their bond, who don't go back on their word. If they make a mistake, it's an honest mistake and not made for small reasons. But later on, he wasn't challenging himself at that point, and the directors who did challenge him were dead or retired. Now they were all deferential towards him. He was the boss on the set at that point. If he was working for John Ford or Howard Hawks, they were the boss and he would say, 'Yes, sir.' He wasn't going to give them a hard time, because they were better directors than he was and he was scared of them on some level."
'The Green Berets' Changes Everything
If there was a turning point in John Wayne's career, it was probably 1968's The Green Berets. In it, Wayne plays Col. Mike Kirby, who allows a reporter (David Janssen from the TV series The Fugitive), who lies in opposition of the Vietnam War, to accompany his team on a top-secret mission, the results of which convince him that the U.S. is exactly where it needs to be.
"I think The Green Berets cost him an entire generation of the audience," Eyman suggests, "but he didn't care, because he was putting his money where his mouth was. He produced that picture himself and it did alright. Not a huge moneymaker, but it didn't lose anything. He was going to tell it like he saw it, and he thought Vietnam was a wonderful idea and that we had to stop the commies or they'd overrun us.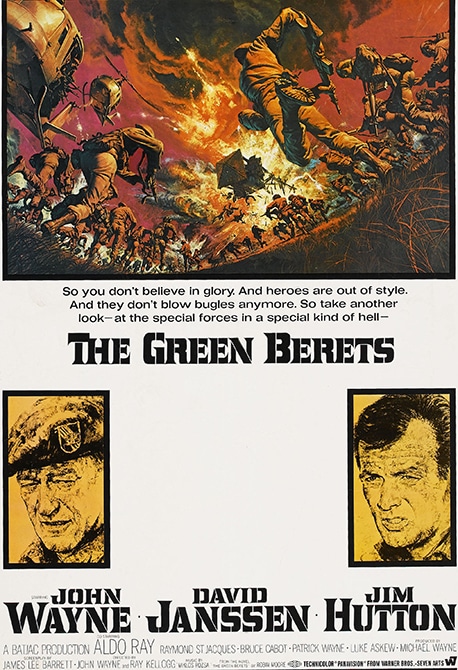 "Nobody," he continues, "believes that now, and nobody really believed it then, but there was a faction that did. Right after The Green Berets, True Grit comes out and that helps with some of the fans that he lost. But I was 18 when The Green Berets came out, and I thought it was just a godawful picture. Even aside from his politics, it's a World War II picture he's making about Vietnam and they're two totally different things. But he just didn't care. In the end, though, it cost him a lot and his career never really recovered."