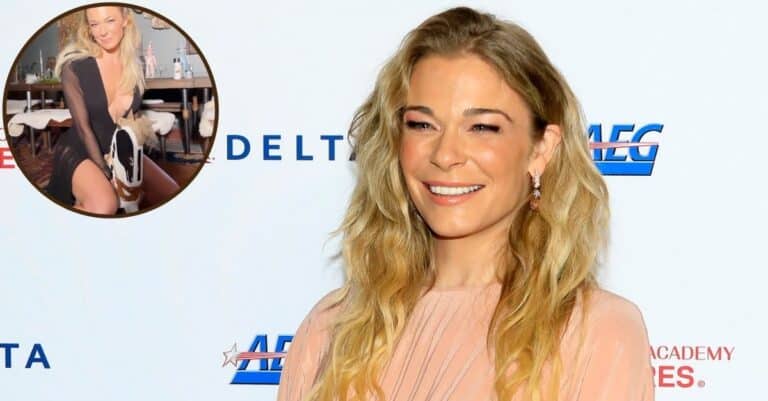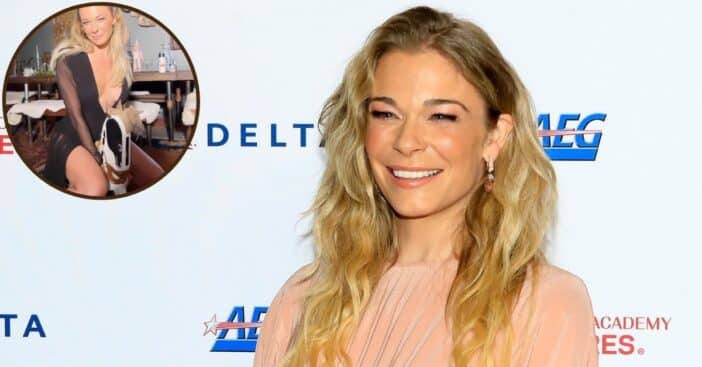 LeAnn Rimes, 39, posted a new picture online showing off her sculpted legs and she looks seriously fantastic. The photo was part of her ringing in the new year, which came from a video she posted as a Boomerang on Instagram. In the video, she is sitting on a rocking horse, sporting a black dress with deep V-neck.
"Rockin' into the new year like… just kidding, I'll be in sweats on the sofa cause I have an EARLY call time for the #roseparade 🌹," she writes. "Sending you all SO much LovE for 2022!"
LeAnn Rimes has the best toned legs around—how does she keep in such great shape?
View this post on Instagram
Rimes has been very open about all the hard work she's done to earn the body she currently has and has been sharing her go-to moves with fans for years. One of those moves, which she's blogged about, includes the "tight tush Tuesday" circuit workout, which uses hanging straps and dumbbells to help tone her booty. She's also been very open and forward about how much she sweats during workouts, and often posts them online, too. At one point, she posted some videos showcasing moves like pushups with side twists, leg lifts with weighted ball slams, and tricep dips in a chair in her dressing room.
View this post on Instagram
Her favorite exercise though? Jumping rope. "I take a jump rope with me everywhere I go, so it's easy to do," she says. She works out at home, in her dressing room, literally anywhere she can. When she's not working out in her dressing room though, she can often be found in the gym, going on hikes, or taking SoulCycle classes with her husband, Eddie Cibrian.
As for her diet, Rimes tries to incorporate a healthy balance. She usually does a smoothie for breakfast packed with chopped spinach, lettuce, celery, apple, pear, banana, lemon juice, and more. Lunch consists of leftovers from the night before, such as mushroom and poblano tacos in almond flour tortillas, smoky white bean and greens soup, or a chicken and veggie stir fry. Lastly, dinner is usually packed with chicken and leafy green veggies. "My hubby and I usually enjoy a glass of wine with dinner too," she reveals.