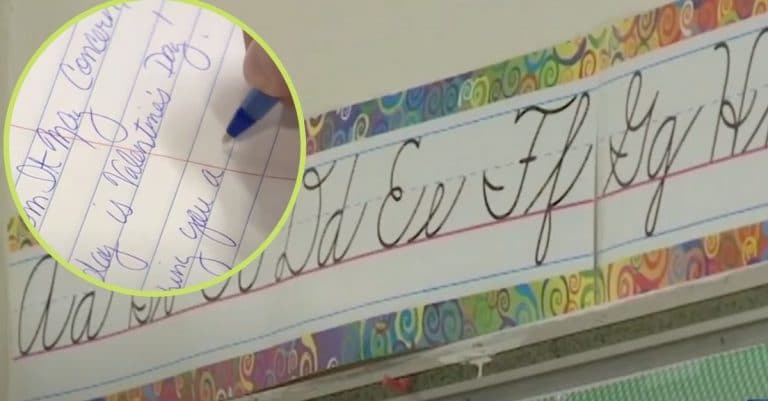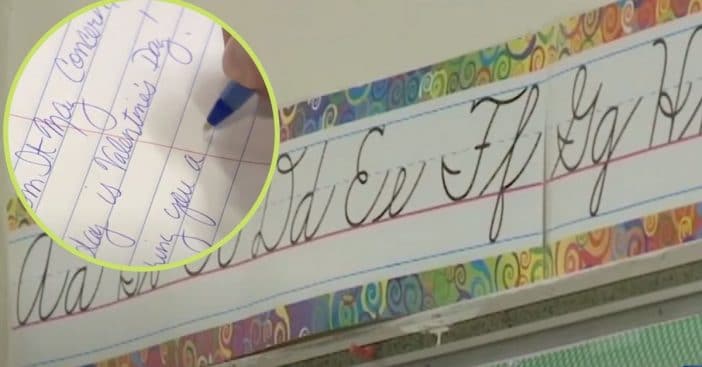 All Wisconsin elementary schools could soon be required to include cursive in their curriculums under a new bill. The bill's sponsors state that teaching cursive will stimulate parts of the brain and improve the education of students.
"When you're educating students, the more mental gymnastics you can get them to do, the better training it is for their mind," says one of the sponsors, former teacher Fond du Lac Republican State Rep. Jeremy Thiesfeldt.
Cursive may be required as a result of the new Wisconsin bill
The bill does have some opponents though, including groups representing school boards, superintendents, and administrators. They argue that it would be a costly mandate and that instructional time would be better spent teaching more modern forms of communicating, such as typing and keyboarding.
RELATED: A Texas School Is Reintroducing Cursive Writing To Elementary Curriculum
"This is not about cursive writing. This is about allowing our teachers to teach, allowing our teachers to be the professionals that they are and restoring local control," says former teacher and Whitefish Bay Democrat State Rep. Deb Andraca.
The Assembly passed the bill on a 59-39 vote, and it will now head to the Senate. It will have to pass the Senate and be signed by Democratic Gov. Tony Evers in order to become part of the state law.