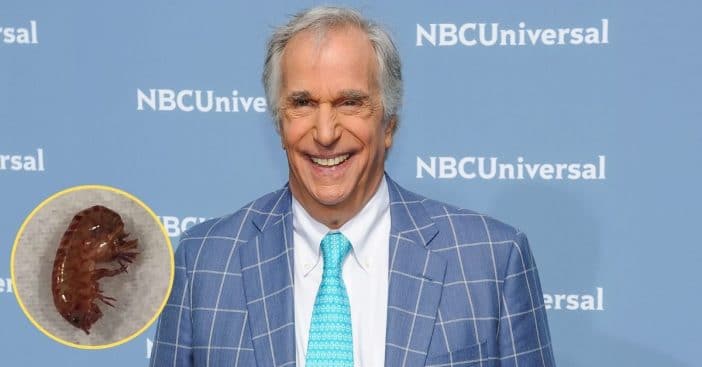 Henry Winkler recently responded to a photo online that showed a disgustingly massive bug. A Twitter user asked, "Anyone know what this bug is?" into the Twitterverse, to which Winkler responded, "Yes !! it's called "Not Welcomed In My House"."
Some people did take to the comments of the Twitter thread to guess what the bug actually was. One person responds, "Looks like a June bug. At least that is what we call them in Missouri. They have a hard shell and fly and are disgusting because they get caught in your hair!" Some people tried to guess it was a Lone Star Tick after identifying it in a bug identifier app.
Henry Winkler reacts to bug photo…  not a fan!
Yes !! it's called "Not Welcomed In My House" https://t.co/H119AZVlFn

— Henry Winkler (@hwinkler4real) July 24, 2021
Even though it's clear that Winkler is definitely not fond of massive and scary bugs, he still loves and enjoys the great outdoors. He actually enjoys going fly fishing, and you might just find him on a river or creek bed for hours. He did a 2019 interview with WGN-TV talking about his experience with fly fishing.
RELATED: Henry Winkler Is Receiving Backlash After Posting A Photo While Fishing
When he was asked if he makes his own flies for fly fishing, he responded,  "No, I don't. I depend upon the kindness of Justin. Justin is my guide. Jason is my guide. Rowan was my guide." He adds that these guides "have boxes and boxes of these little tiny things that I have no idea how to make."
I can't even express the beauty everywhere on our planet pic.twitter.com/K0uzx6gfiN

— Henry Winkler (@hwinkler4real) May 10, 2021
When asked what his strategy is, it's simple. "I go there. I stand in the boat, I get tangled." And when that happens, he says, "I turn my rod. I say, 'Oh, Jason, I've got a problem.' And then I light a cigar and enjoy Idaho."
Nothing would beat being able to see that happen in real-time one day.